50th ANNIVERSARY HALF-SPEED MASTERED EDITIONS OF CREEDENCE CLEARWATER REVIVAL'S 1968 DEBUT, "CREEDENCE CLEARWATER REVIVAL" & 1969 SOPHOMORE TITLE, "BAYOU COUNTRY" AVAILABLE MARCH 29th
Los Angeles, CA (February 25, 2019) – Continuing the 50th anniversary celebration of all things Creedence, Craft Recordings is pleased to announce breakout half-speed mastered editions for the band's first two studio albums, their self-titled 1968 debut, Creedence Clearwater Revival, and the 1969 follow-up Bayou Country (previously available only as part of The Studio Albums Collection box set), to be released March 29th.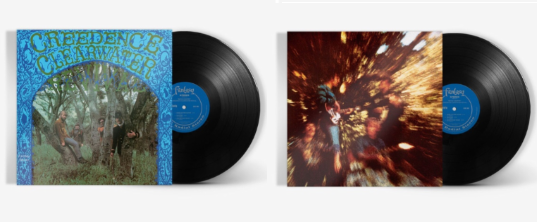 Both titles have been mastered at half-speed at Abbey Road Studios, benefiting from an exacting process that allows for an exceptional level of sonic clarity and punch, bringing these classic recordings a new vibrancy. The 180-gram LPs come housed in handsome tip-on jackets replicating the packaging of the original pressings. Using high-res transfers from the original analog tapes, the half-speed mastering process involves playing back audio at half its recorded speed while the cutting lathe is turned at half the desired playback speed. This technique allows more time to cut a micro-precise groove, enabling more accuracy with frequency extremes and dynamic contrasts.
Special bundle packages, featuring an exclusive official Creedence Clearwater Revival logo tee, are available via the Craft Recordings web store. View the collection HERE.
About Creedence Clearwater Revival:
Creedence Clearwater Revival's 1968 self-titled debut album introduced the world to guitar-playing brothers John and Tom Fogerty, drummer Doug Clifford, and bassist Stu Cook, four young men out of El Cerrito in the San Francisco Bay Area. Though they emerged in a place and time where trippy, psychedelic visions were the order of the day, CCR bucked the trends and instead tapped into a rich, traditional seam of American music that connected to blues, country, rockabilly, gospel, folk and R&B. Creedence Clearwater Revival features the band's classic hits "Porterville" and "Suzie Q.," plus their iconic cover of "I Put a Spell on You."
Pre-order Creedence Clearwater Revival (Half-Speed Master) HERE.
Side A:
1. I Put a Spell on You
2. The Working Man
3. Suzie Q.
Side B:
1. Ninety Nine And a Half (Won't Do)
2. Get Down Woman
3. Porterville
4. Gloomy
5. Walk on the Water
About Bayou Country:
Creedence Clearwater Revival's sophomore studio album features the classic hits "Proud Mary," "Born on the Bayou" and "Bootleg." The album was first released by Fantasy Records in 1969 and was the first of three CCR albums released that year – the most prolific phase of CCR's short but extraordinary career. (They released seven studio albums in only four years, from 1968 to 1972.) "Proud Mary" peaked at #2 in the singles chart in 1969, their first of many Creedence tracks to hit the Billboard Top 10.
Pre-order Bayou Country (Half-Speed Master) HERE.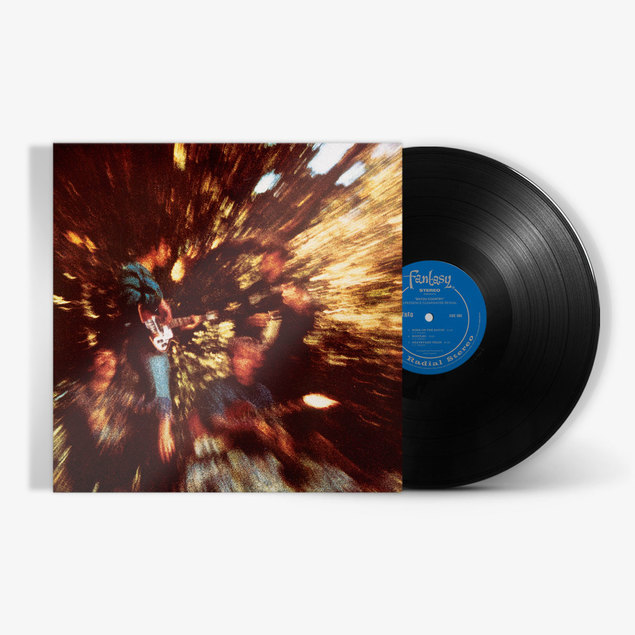 Track Listing:
Side A:
1. Born on the Bayou
2. Bootleg
3. Graveyard Train
Side B:
1. Good Golly Miss Molly
2. Penthouse Pauper
3. Proud Mary
4. Keep on Chooglin'
Abbey Road Studios' award-winning engineer Miles Showell, who mastered these titles, explains, "I've tried to be as authentic as I could, and just make it sound like music. Not over-hyped, not over-processed. Up until now a lot of processing has been done on these recordings, so my approach was to strip them right back and just expose them for what they are — because what they are is great music."
Creedence Clearwater Revival and Bayou Country are also available as part of the deluxeStudio Albums Collection (Half-Speed Masters) 7-LP box set, which comprises the band's complete seven-album studio output (the aforementioned titles, plus Green River, Willy and the Poor Boys, Cosmo's Factory, Pendulum and Mardi Gras). The box set additionally includes an 80-page book featuring new liner notes from music journalist Roy Trakin, archival photos and reproductions of band ephemera — offering something for both new and diehard Creedence fans.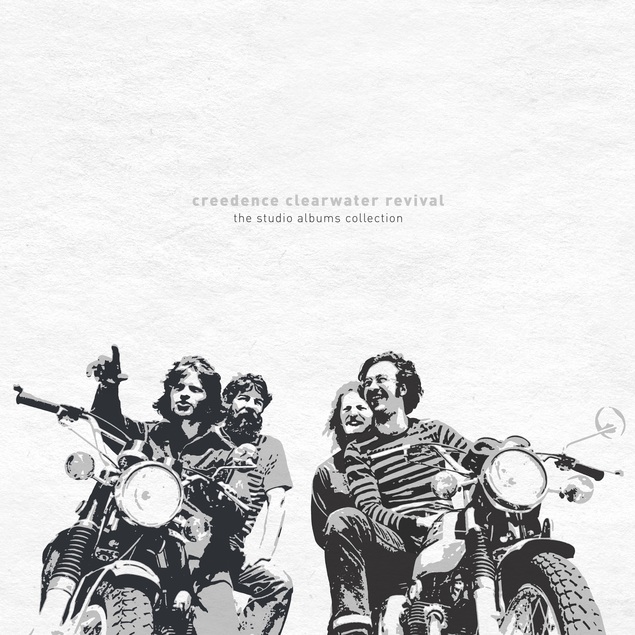 Click here to buy The Studio Albums Collection (Half-Speed Masters) 7-LP box set.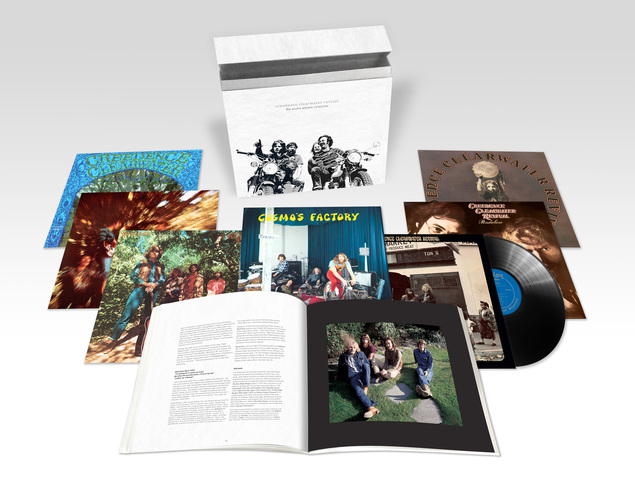 About Craft Recordings:
Craft Recordings is home to one of the largest and most prestigious collections of master recordings and compositions in the world. Its rich and storied repertoire includes legendary artists such as Joan Baez, Ray Charles, John Coltrane, Creedence Clearwater Revival, Miles Davis, Bill Evans, Vince Guaraldi, John Lee Hooker, Little Richard, Nine Inch Nails, Thelonious Monk, Otis Redding, R.E.M. and Traveling Wilburys, to name just a few. Renowned imprints with catalogs issued under the Craft banner include Concord, Fania, Fantasy, Milestone, Musart, Nitro, Prestige, Riverside, Rounder, Specialty, Stax, Sugar Hill, Vanguard and Vee-Jay Records, among many others. Craft creates thoughtfully curated packages, with a meticulous devotion to quality and a commitment to preservation-ensuring that these recordings endure for new generations to discover. Craft Recordings is the catalog label team for Concord Music.