Shure Announces "For Those Who Tour" Chicago – Audio Brand Welcomes Artists to Stay for Free in the Windy City
Audio Company Launches Year-Long Project at South by Southwest® with a Live Music Event and a Creator Residence in Chicago

AUSTIN, March 7, 2019—Today, Shure announced "For Those Who Tour" (FTWT) Chicago, a year-long initiative to support, encourage, and inspire artists and creators as they take their talents on tour. For almost 100 years, Shure has empowered artists as they practice from the coziness of their bedrooms to performing at sold-out arenas around the world. The FTWT house celebrates artists and creators by giving them a curated place to stay as they pass through the Windy City. To kick off this initiative, Shure is hosting "Bedroom Sessions" at South by Southwest (SXSW®), a two-day, live music event that features intimate performances by a diverse and eclectic lineup of artists.
Shure "Bedroom Sessions" at SXSW
Bringing together musicians, creators, artists, and SXSW attendees, Shure Bedroom Sessions will take place Friday, March 15, and Saturday, March 16, upstairs at Antone's Nightclub in the heart of Austin. Beginning in the morning, The Shure Music Lounge will serve as a relaxing haven, where artists can recharge by enjoying a cup of coffee and other conveniences before their next gig. In the afternoon, Shure will host several live performances—open to the public—with a curated lineup of musicians in a comfortable, cozy bedroom environment.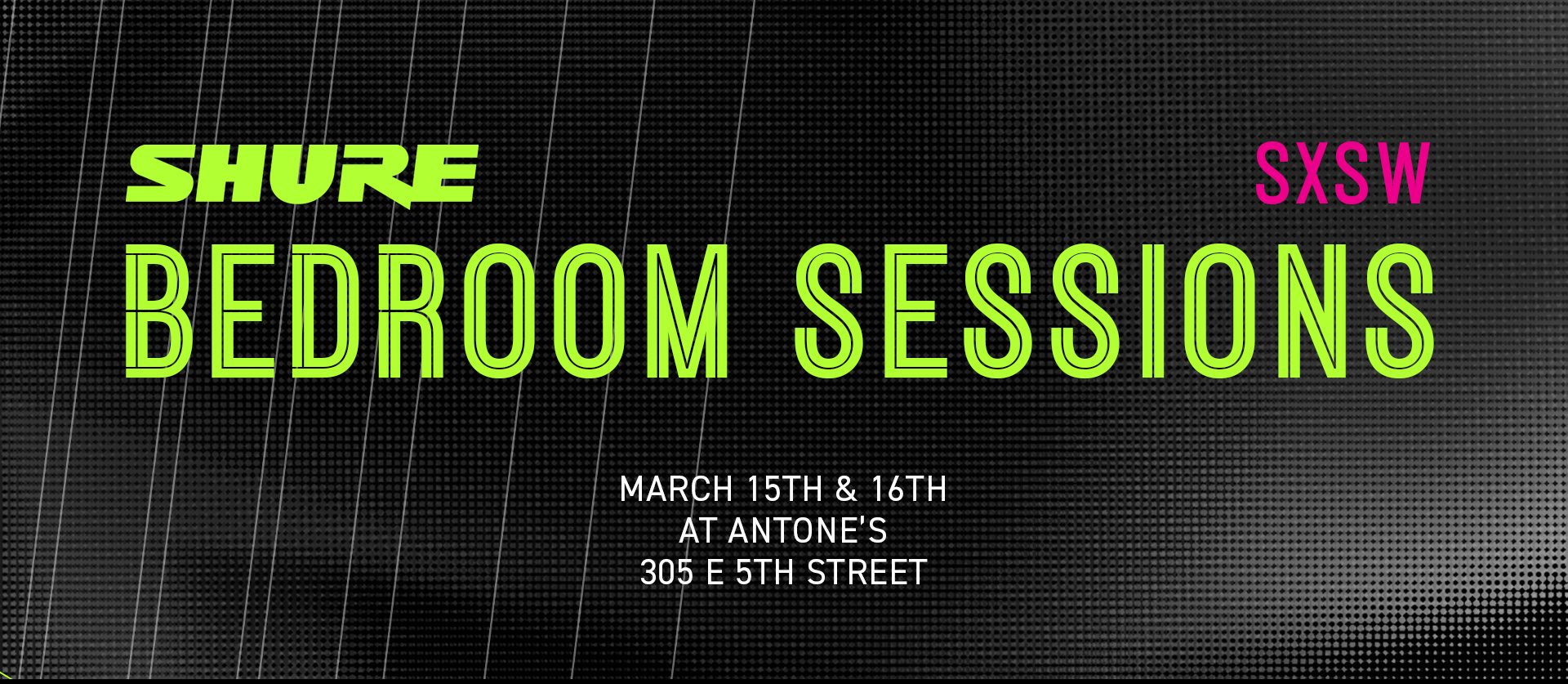 The schedule and artist lineup follow:
- Friday, March 15, 2019
When: 12:00 P.M. CT – late evening; musical performances starting at 3:00 P.M. CT
Where: Upstairs at Antone's Nightclub (305 E 5th St, Austin, TX 78701)
Scheduled Artists: Donna Missal, Laura Jean Anderson, Black Belt Eagle Scout, Lucia, Flint Eastwood, Bad Bad Hats, Ambar Lucid, and Prateek Kuhad
- Saturday, March 16, 2019
When: 12:00 P.M. CT – late evening; musical performances starting at 3:00 P.M. CT
Where: Upstairs at Antone's Nightclub (305 E 5th St, Austin, TX 78701)
Scheduled Artists: Tasha, Jess Williamson, Illiterate Light, Mansionair, Ric Wilson, Steady Holiday, JP Saxe, and Harkin
Shure Presents "For Those Who Tour" Heads to Chicago
Following SXSW, Shure will bring FTWT back to its hometown roots in Chicago. Located near the epicenter of the Chicago music scene, the Chicago location will act as a home base for creators—musicians, content producers, vloggers, etc.—to stay as they pass through the city. The house will be decked out with premium features, including a home recording studio, murals and decor by local artists, and inspired lounge spaces. To help spark creativity, brand engagement, and inspiration, the space will be also be outfitted with Shure gear for creators to use and test, or even record original tracks while at the house. Creators will have the opportunity to stay at Shure's "For Those Who Tour" Chicago location in exchange for sharing content captured during their stay.
"For many musicians, hitting the road is one of the most impactful ways to take their careers to the next level. However, the hard costs associated with touring, especially housing, can be overwhelming," said Brooke Giddens, Head of Artist Marketing at Shure. "As a core pillar of Shure's foundation, we understand and empathize with artists. By opening 'For Those Who Tour' Chicago later this month, we hope to amplify our support and welcome artists and creators into the Shure family when they come through our hometown." shure.com
Conceptualized in 2011, "For Those Who Tour" was developed by The Participation Agency and provides overnight accommodations and rest stops for musicians on tour. The program brings brands and creators together to reach new followers and spark natural, authentic engagement. Shure has partnered with The Participation Agency to bring the agency's next stop to SXSW and Chicago.
"'For Those Who Tour' is a nationwide initiative to support artists as they expand their careers. Shure is a natural partner, as the brand cache is highly respected among artists—big and small," said Ruthie Schulder at The Participation Agency. "We are thrilled to work alongside Shure to bring the SXSW Bedroom Sessions and subsequent Chicago location to life."
To learn more about the Shure Bedroom Sessions at SXSW and RSVP, please visit www.shure.com/sxsw.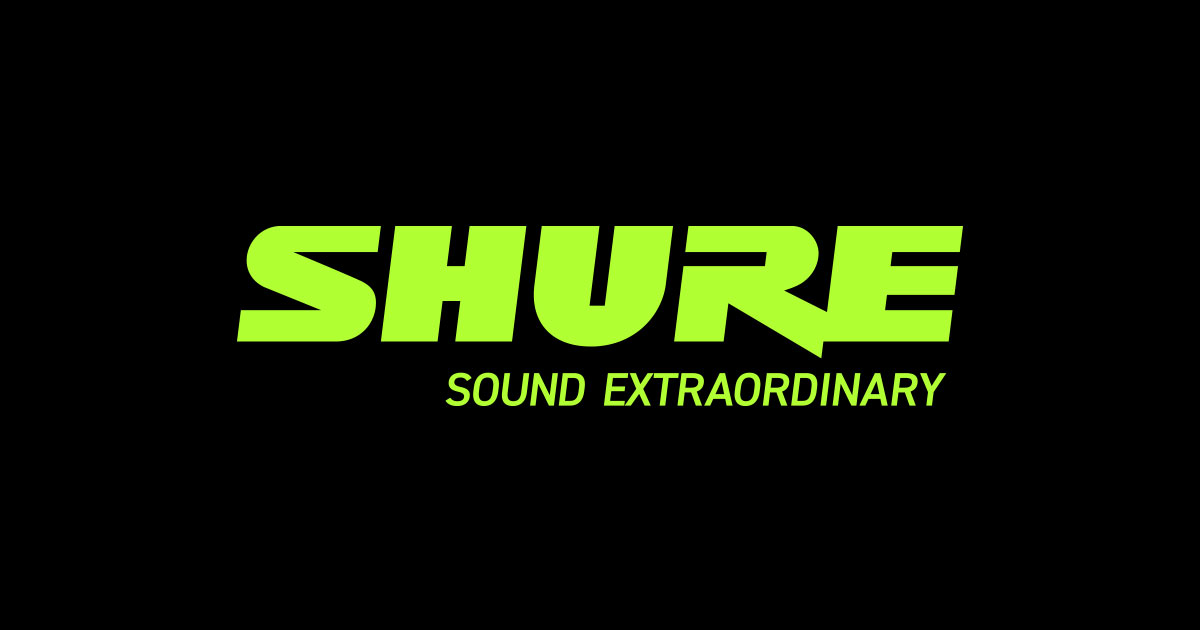 About Shure
Shure (www.shure.com) has been making people sound extraordinary for nearly a century. Founded in 1925, the Company is a leading global manufacturer of audio equipment known for quality, performance, and durability. We make microphones, wireless microphone systems, in-ear monitors, earphones and headphones, conferencing systems, and more. For critical listening, or high-stakes moments on stage, in the studio, and from the meeting room, you can always rely on Shure. Shure Incorporated is headquartered in Niles, Illinois, in the United States. We have more than 30 manufacturing facilities and regional sales offices throughout the Americas, EMEA, and Asia.
About The Participation Agency
The Participation Agency was founded in NYC in 2011 by brand revolutionaries Jessica Resler and Ruthie Schulder. After conceptualizing their original agency model centered on promoting progress through creativity, the duo launched The PA, an experiential agency that breaks the mold by developing platforms and IP for both The PA as well as their clients. Today, The PA works with some of the world's most recognized brands to champion explosive marketing campaigns and defy the trend of conventional pay-for-play opportunities.
The PA's teams across NYC, LA, SF, TX, and NJ have won awards for their forward thinking and innovative approach, including a Mashie award for 'Best Use of Instagram' and a CLIO award. They've also been included three times on Inc's Fastest Growing Private Companies for their work with clients including Lyft, Pandora, Tito's, and West Elm. They've produced over the top activations and designed digital campaigns both nationally and internationally, and their projects, including Red Bull Sound Select, Sour Patch Kids 'The Patch,' and Outpost, are a few examples of The PA's ability to be exceptionally strategic and intentional with their work.
In 2018, both Jessica and Ruthie were honored together on AdWeek's Disruptors, a list of 39 women, including those from high-profile companies Twitter, CAA, and Tinder, who are spearheading a revolution across advertising, media, and tech. With an international portfolio of work, Jessica and Ruthie have driven multimillion-dollar campaigns for Fortune 100 companies, tech startups, and US cities themselves, encouraging each to adapt a forward-thinking approach to achieving their goals.