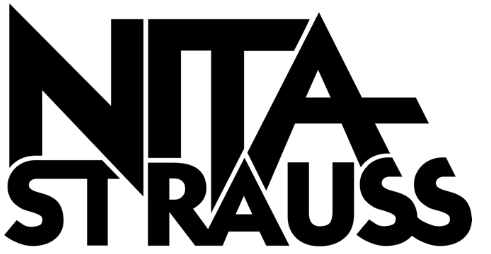 Launches

 
'Body Shred' 90 Day Fitness Challenge

 
New Official Live Music Video Released For

 
'Mariana Trench'
Tickets on sale on Now From

 
NitaStrauss.com
VIP Meet and Greets Available from

 
NitaStraussVIP.com
Tuesday May 14 2019 - Los Angeles Born guitarist, Nita Strauss, one of the most sought after and respected musicians in the world, kicks off her US solo headline tour tomorrow in Charlotte, NC and continuing across the country with a further 26 dates culminating in Houston, TX on Saturday June 22. In celebration of the start of tour, Nita has also released a brand new live music video for her single 'Mariana Trench' featuring footage from her recent headline tour including her packed home town show at legendary Whisky A Go-Go last month.
Watch the video here:
https://www.youtube.com/watch?time_continue=1&v=kzNTmAAAoS8
Not only has

 
Nita

 
been extremely busy over the last few months - releasing her album 'Controlled Chaos', performing at WWE pay per views and performing to tens of thousands of fans both as

 
Alice Cooper's touring guitarist
 

and as a solo artist,
 

Nita

 
has also been working tirelessly to launch her awesome 90 day fitness challenge

 
Body Shred
.
Body Shred
 

is a unique, 3 month fitness challenge that pairs a love of music with passion for getting healthier in your body and mind! Participants will have the chance to win

 
prize packages valued at over $2,500
 

while becoming a part of a fun, supportive world wide community. Along with this challenge, participants will have access to an exclusive Facebook group for challenge members to inspire and encourage each other as well as Facebook Live workouts and Q&A with Nita (featuring some surprise guests) and weekly challenge emails from Nita with recipes, workout ideas and more!
Prizes include a
 

signed Ibanez JIVA guitar
,

 
a Marshall amp
, 3 months of food from leading organic meal prep service

 
Trifecta Nutrition
, and more! The winner will be chosen by who makes the biggest transformation in 90 days.
All challenge participants will get a copy of

 
Nita's new e-book "Body Shred: Your Guide to Feeling and Looking like a Rock Star
" before it's released to the public next month. The book contains

 
Nita's
 

top tips for staying in shape with a busy schedule, maintaining a healthy and productive mindset, and bonus pages of healthy recipes! Contestants will also receive discounts from all the challenge sponsors as well as brands

 
Nita
 

works with throughout the challenge.
To enter: Go to

 
www.nitastrauss.com/bodyshred
and choose one of the three contest tiers! The Elite tier features a custom diet plan from transformation experts

 
RP Strength.
Nita Strauss
' critically acclaimed debut album
 

'Controlled Chaos'

 
(via Sumerian Records)
is an epic, 11-track journey of jaw-dropping technical proficiency and highly emotive song writing and went straight into the
 top ten on the iTunes Rock

 
chart upon release on November 16 2018 and debuted at
#1 on Billboard's Top New Artists Chart,#3 on the Billboard Label Independent Chart

 
and
#4 on Billboard's Top Hard Rock chart.
Tue 14 May - Charlotte, NC Amos Southend w/ FOZZY

Wed 15 May - Greenville, SC The Firmament w/ FOZZY

Thu 16 May - Greensboro, NC The Cone Denim Center*

Fri 17 May - Virgina Beach, VA Lunatic Luau*

Sat 18 May - Annapolis, MD Ram's Head On Stage*

Sun 19 May - New York, NY Iridium*

Tue 21 May - Teaneck, NJ Debonair Music Hall*

Wed 22 May - Pittsburgh, PA Hard Rock Café*

Fri 24 May - Detroit, MI Token Lounge*

Wed 29 May - Milwaukee, WI Shank Hall*

Thu 30 May - Grand Rapids, MI The Stache @ The Intersection*   

Sun 02 Jun - Buffalo, NY Ironworks*

Tue 04 Jun - New Bedford, MA Vault @ Greasy Luck*

Wed 05 Jun - Stafford, CT Palace Theater*

Thu 06 Jun - Ardmore, PA The Ardmore Music Hall w/ Paul Gilbert

Fri 07 Jun - Harrisburg, PA Harrisburgsart*

Sat 08 Jun - Poughkeepsie, NY The Chance w/ Paul Gilbert

Sun 09 Jun - Rochester, NY Montage Music Hall*

Tue 11 Jun - Richmond, VA Canal Club*

Thu 13 Jun - Nashville, TN The Basement*

Fri 14 Jun - Memphis, TN Rockhouse Live*

Sat 15 Jun - New Orleans, LA House of Blues*

Mon 17 Jun - Baton Rouge, LA Varsity Theatre*

Wed 19 Jun - Austin, TX Come And Take It Live*

Thu 20 Jun - Dallas, TX Trees*

Fri 21 Jun - San Antonio, TX The Rock Box*

Sat 22 Jun - Warehouse Live Studio w/ Static-X & DevilDriver

* with Kore Rozzik
Tickets for all shows are on sale now

 
and are
available through

 
NitaStrauss.com
VIP Meet and Greets are available from

 
NitaStraussVIP.com
As well as wowing fans all over the world as 
Alice Cooper's touring guitarist,
 gracing the covers of 
Guitar World
 and 
Guitar Player,
 performing for millions upon millions of 
WWE 
fans worldwide at 
Wrestlemania

 
and 
Evolution,
 becoming the 
first female to have a signature Ibanez guitar 
(which now hangs in the entrance to the legendary Guitar Centre on Sunset Blvd 
), breaking attendance records at guitar clinics

 
across the country, playing 
'America The Beautiful'
 at the the 
Seattle Seahawks vs Los Angeles Rams NFL game 
last year and being interviewed about her 
strict fitness regime
 in the likes of 
Muscle and Fitness Hers
 , 
Nita
 also found time to 
write, produce, engineer and record all guitar and bass parts 
on her debut solo album, 
'Controlled Chaos'.
Having launched a 
Kickstarter campaign 
to fund the recording of the record, which reached it's goal in 2 hours and 
ended up being over 800% funded
, Nita signed a deal with world renowned independent record label, 
Sumerian Records 
who have released the album worldwide today. ' 
Controlled Chaos'
 is a complete expression of who 
Nita
 is as an artist and yet another example of the truly unstoppable force she is. Speaking on her solo debut, 
Nita
 says
" From bright and fun to aggressive and dark, from peaceful to chaotic, this album is a way for me to give the listener a glimpse into my personality and what goes on inside my mind."
Through obsession, dedication and sheer hard work, Nita  has not only been firmly established as one of the best guitarists in the world, she is also a role model, a trail blazer, a fitness fanatic, a phenomenal performer and a total badass. She was honored at this year's She Rocks Awards as the recipient of the 'Inspire' Award that was presented to her by her life-long hero, Steve Vai.
As well as performing with Alice Cooper, she has also played with R&B star Jermaine Jackson, early MTV darlings Femme Fatale, video game supergroup Critical Hit and popular tribute band The Iron Maidens. Her skill, exuberant stage presence and love for all things guitar have seen Nita become a truly unstoppable, limitless force, blazing a previously untrodden trail.
What The Press Are Saying About Controlled Chaos
"
Strauss isn't only one of the top female guitar players you should know about, she's one of the top guitarists, period, that you should know about. Frankly, she shreds most male players to, ummm, shreds
."

 
-

 
LA Weekly 
"Controlled Chaos is a full panoramic view of her many strengths.... the album demonstrates that the Hurricane has, indeed, landed and intends to stick around for a while." -

 
Guitar World
'Nita Strauss has figured out the best way to clear one of the music industry's most awkward hurdles. Be really, really, really good at what you do. In Nita's own words, repeated like a mantra: "Leave no doubt.".......Anyone who claims to doubt Nita Strauss's ability after listening to Controlled Chaos is either a moron, deaf, trolling, or some combination of the above.' -

 
Metal Injection
'One of the most formidable things about Nita Strauss is her ability to develop complex sounds with the bare minimum. Like other players before her, she works with her God-given talents and capabilities to craft sounds that are layered, unique, and engaging.' -
Cryptic Rock
'Controlled Chaos' by Nita Strauss showcases a guitarist consumed with passion for their music and ready to burn up the fretboard. It is an unabashed metal shred fest.' -

 
Metalwani
'Controlled Chaos is an instant classic' -

 
Loud Hailer