Velké Němčice, 16 July 2019 – Furch Guitars (Furch), one of the world's leading manufacturers of premium quality guitars, is introducing a limited edition of acoustic guitars for the year 2019. The Furch Limited 2019 GSc-LC is an all-solid woods guitar featuring a unique design, precision craftsmanship, and first-class tonewoods, which, all combined, lend the instrument an outstanding sound and exclusive appearance.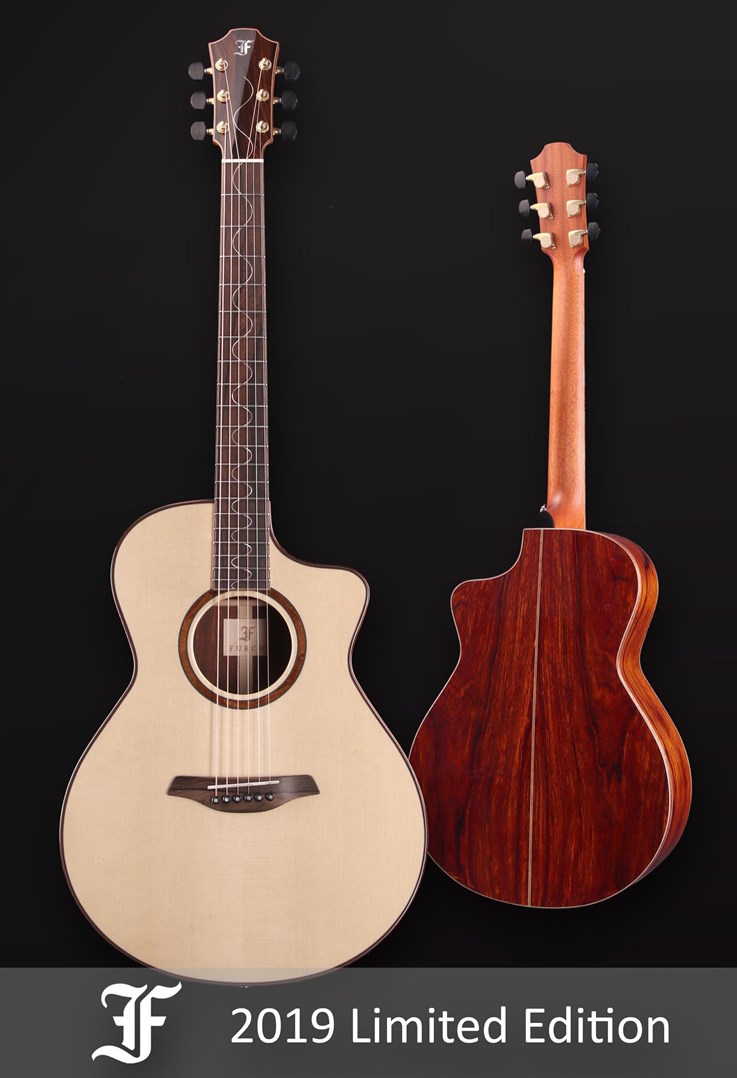 The new limited edition model in the GSc body shape with cutaway is based on Furch's Grand Nylon series. The internal bracing has been adapted to accommodate steel strings. The soundboard is made from premium quality Alpine spruce. The excellent acoustic properties of this tonewood are enhanced by acoustic voicing, Furch's proprietary process that is the results of many years of research and development. The back and sides are made from cocobolo, a prized Central American tonewood that produces a sound with a balanced midrange, and lends the instrument a gorgeous radiant look. The guitar's acoustic qualities and overall appearance are enhanced by an ultrathin layer of UV cured Full-Pore High-Gloss Finish.
The exclusive look of this year's limited edition model is underscored by a host of appointments. The soundboard is adorned by padauk purfling with contrasting lines and a striking rosette featuring a solid koa ring. The body, fingerboard, and headstock binding is also made from koa. The fingerboard and headstock overlay feature ziricote with a Redshift mother-of-pearl inlay. Redshift is a phenomenon in physics, which refers to the fact that the expansion of space increases the wavelength of light toward the red side of the color spectrum.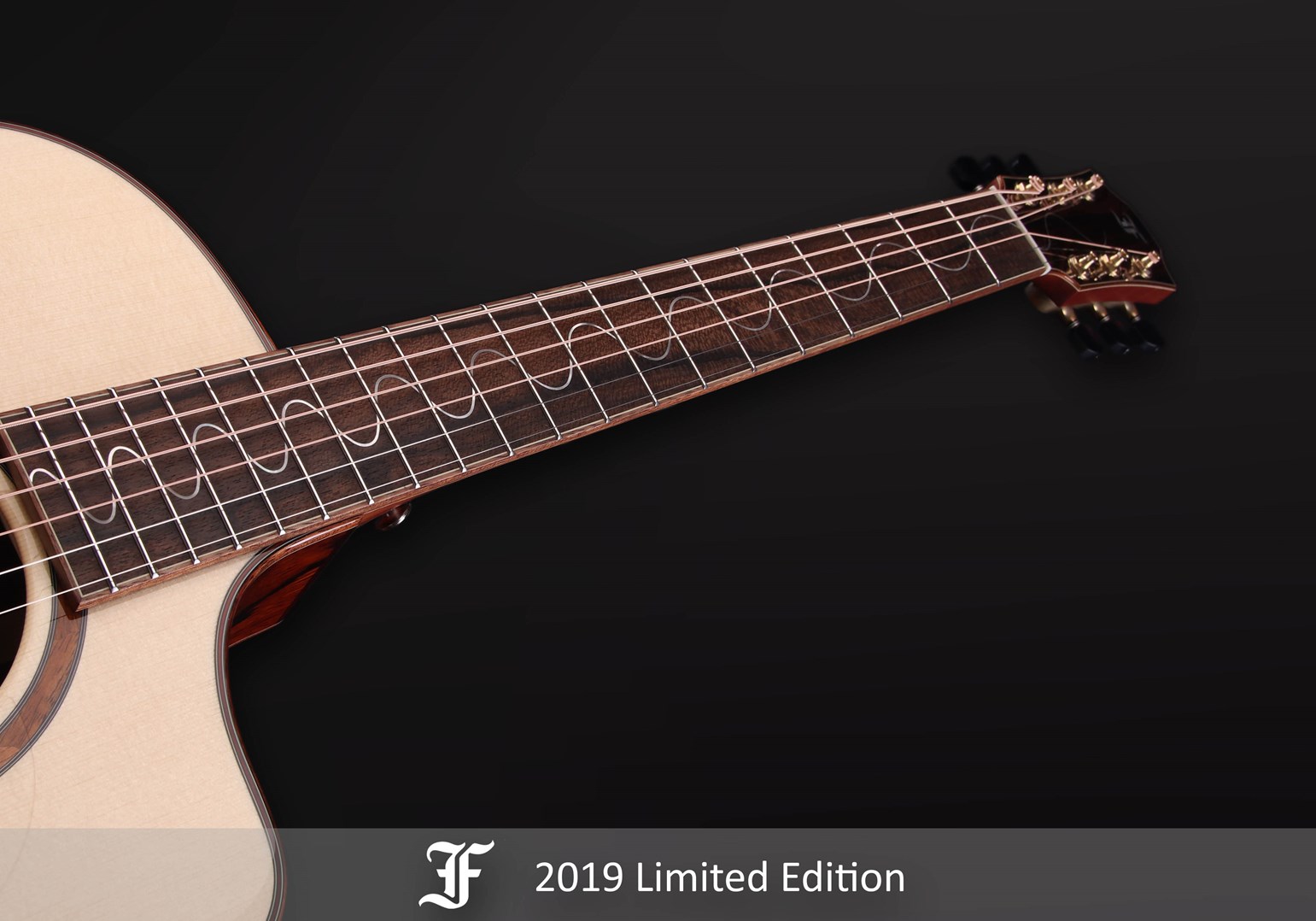 "I've realized that a phenomenon similar to redshift essentially occurs on the guitar's fingerboard, where the distance between frets increases proportionately to the length of the string corresponding to a semitone. Together with our designers, we've given this phenomenon a graphic form. The result is a wave-shaped inlay that expands from the sound hole across the entire fingerboard, and seamlessly continues as far as the headstock overlay," explained Furch Guitars CEO Petr Furch.
The Furch Limited 2019 GSc-LC is fitted with high-quality gold patina Gotoh 510 machine heads with polished ebony buttons and a highly precise 1:21 gear ratio. The guitar is protected by a heavy-duty Hiscox hardshell case.
The Furch Limited 2019 GSc-LC will be made in a limited quantity of 80 guitars. As was the case with previous limited edition models, the quantity of produced guitars will be final, and the same design will not be use in any model made in the future.