We are excited to introduce the second member in our New Micro Series of pedals!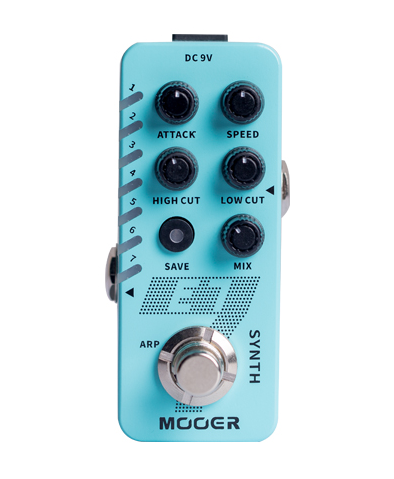 Utilizing the same form factor as the TONE CAPTURE GTR pedal, the E7 is characterized by 7 LED lights down the left side to indicate which one of the seven analog synth effects have been selected.  The choice of synth tones range from trumpet and organ-like effects to ambient synth pads and even an 8-bit setting reminiscent of classic video game soundtracks. Learn more by checking out the demo video below.
MOOER Audio New MICRO SERIES - E7 Synth Official Demo:
For supplemental materials as well as pricing information, please contact your MOOER representative. -MOOER Team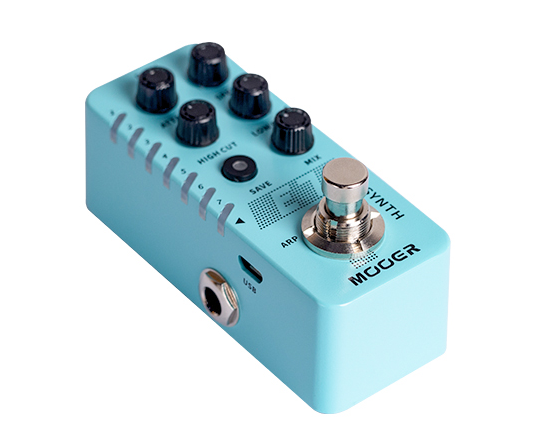 FEATURES
7 different types of brand-new synth tones.
Adjustable Speed of Arpeggiator.
Adjustable Attack value.
Individual Arpeggiator toggle switch.
High Cut and Low Cut function.
7 preset save slots.
Firmware upgradeable via USB.
MOOER Online:
Facebook - https://www.facebook.com/MooerAudio/
YouTube - https://www.youtube.com/user/MooerAudio
Instagram - https://www.instagram.com/mooeraudio/?hl=en
Website - http://www.mooeraudio.com/