NEW YORK CITY
(14 October 2019): Seminal contemporary jazz band Spyro Gyra decided to do something completely different for their first new album in six years. The New York institution that began 45 years ago curated a collection of songs they listened to on vinyl during their formative youth and then put them through a process they call "warping." They dared to take apart classic rock and jazz hits and imaginatively rebuild them into something entirely new, changing tempos and textures, rhythms and tones, and adding extensions and solos in the process that refreshed the nine songs, often making them hardly recognizable from their original form. Spyro Gyra produced and brazenly arranged "Vinyl Tap," which dropped last Friday on the Amherst Records label.

Over the last few weeks, the disc's first single, a wistful reading of Blind Faith's "Can't Find My Way Home" that steps soulfully to an Americana cadence, has been garnering airplay and playlist adds. As the album arrives that Jazziz magazine named one of the "10 Albums You Need to Know: October 2019," Spyro Gyra prepares to roll out on a monthlong concert trek in support of "Vinyl Tap" beginning at the Cancun Jazz Festival in Mexico on October 23. The global whirlwind will visit Ireland, England, Netherlands, Bahrain, Italy, Germany and Israel before playing a string of U.S. dates.

Free from the pressure of having to write great music, Spyro Gyra had fun in the studio making "Vinyl Tap," which is available as a limited edition, 180-gram clear vinyl disc with a full-color printed inner sleeve in a full-color printed jacket. The band members – saxophonist Jay Beckenstein,  keyboardist Tom Schuman, guitarist Julio Fernandez, bassist Scott Ambush and drummer Lionel Cordew–  have a wide range of ages, which accounts for the wide variety of songs selected to "warp." Stylistically, the quintet mines jazz of every primary hue – straight-ahead, contemporary and fusion – along with R&B, pop, rock, Latin and country music.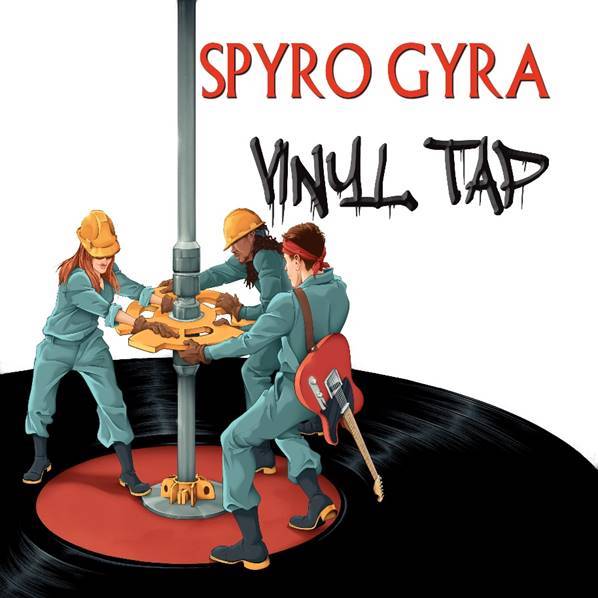 "Vinyl Tap" opens with a hipster's mashup of "Secret Agent Man" and "Alfie's Theme." The "warping" continues with a Latin big band revision ofCream's "Sunshine Of Your Love." Listeners are caressed during a yearning exploration into the soulful depths ofThe Doobie Brothers' "What A Fool Believes." The beats are layered on the percussion-heavy revisit ofWar's "The Cisco Kid."The Beatles' "You've Got To Hide Your Love Away" becomes a sweet soprano sax serenade whileSqueeze's "Tempted" is recreated as a bluesy, power rock ballad. Complex rhythms highlight an incendiary fusion presentation ofOliver Nelson's jazz standard "Stolen Moments."Crosby, Stills, Nash & Young's "Carry On" brings the session to a climactic conclusion with gusto.

Catch Spyro Gyra on tour on the following dates:

DATE                            
VENUE 
CITY
October 23                  Cancun Jazz Festival                                  Puerto Aventuras, Mexico
October 26                  Guinness Cork Jazz Festival                     Cork, Ireland
October 27                  Pizza Express Live                                       London, England
October 28                  Concertgebouw                                            Amsterdam, Netherlands
October 29                  Paard Club                                                    The Hague, Netherlands
November 1                Bahrain JazzFest                                         Al Mazrowiah, Bahrain
November 5 & 6         Blue Note Milano                                        Milan, Italy
November 8                Anfiteatro Comunale di Mogoro              Mogoro, Italy
November 9                Ingolstadt Jazztage                                      Ingolstadt, Germany
November 10              Quasimodo                                                     Berlin, Germany
November 12              Hangar 11                                                        Tel Aviv, Israel
November 15              New Jersey Performing Arts Center          Newark, NJ
November 16              Tupelo Music Hall                                         Derry, NH
November 20              Infinity Music Hall                                       Norfolk, CT      
November 21              Spire Center for the Performing Arts        Plymouth, MA
November 22              Ludlow Garage                                               Cincinnati, OH
November 23              Saugatuck Center for the Arts                     Saugatuck, MI
November 24              Dakota                                                              Minneapolis, MN
"Vinyl Tap" can be purchased digitally at
https://lnk.to/SpyroGyra_VinylTap
. The limited-edition vinyl disc and CD is available at
https://spyrogyra.bandcamp.com
.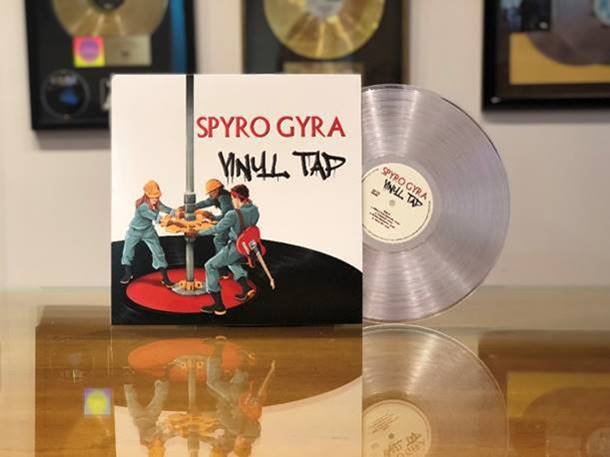 For more information, please visit
https://spyrogyra.com
.