Epsom, United Kingdom, November 4th, 2019: Synchro Arts, the makers of VocALign, release 4.2 update to their flagship pitch & timing toolbox, Revoice Pro 4.
Featured in 4.2 are numerous new features and enhancements including Automatic Scale Detection, further Warp / Pitch Editing improvements and Formant Shifting. In addition, Revoice Pro's internal signal processing is now performed using 32 or 64-bit float values.
Automatic Scale Detection: The Warp function menu now includes the option to 'Detect Scale'. When applied, Revoice Pro 4 will analyse the selected audio, determine the musical scale and corrected notes can be snapped to the corresponding pitches
Warp Improvements: Editing tools and the context menu have been streamlined to speed up workflow e.g. the part of note used to calculate the average pitch can be adjusted for better results
Formant Shifting: With Revoice Pro 4.2 it's now possible to shift the formants of a performance to change its timbre or colour without affecting the pitch or timing
Other Changes Include: Internal signal processing is now performed using 32 or 64-bit float values, Revoice Plug-ins will support audio with levels greater than 0dB (If supported by the DAW) and ARA is now faster with larger sessions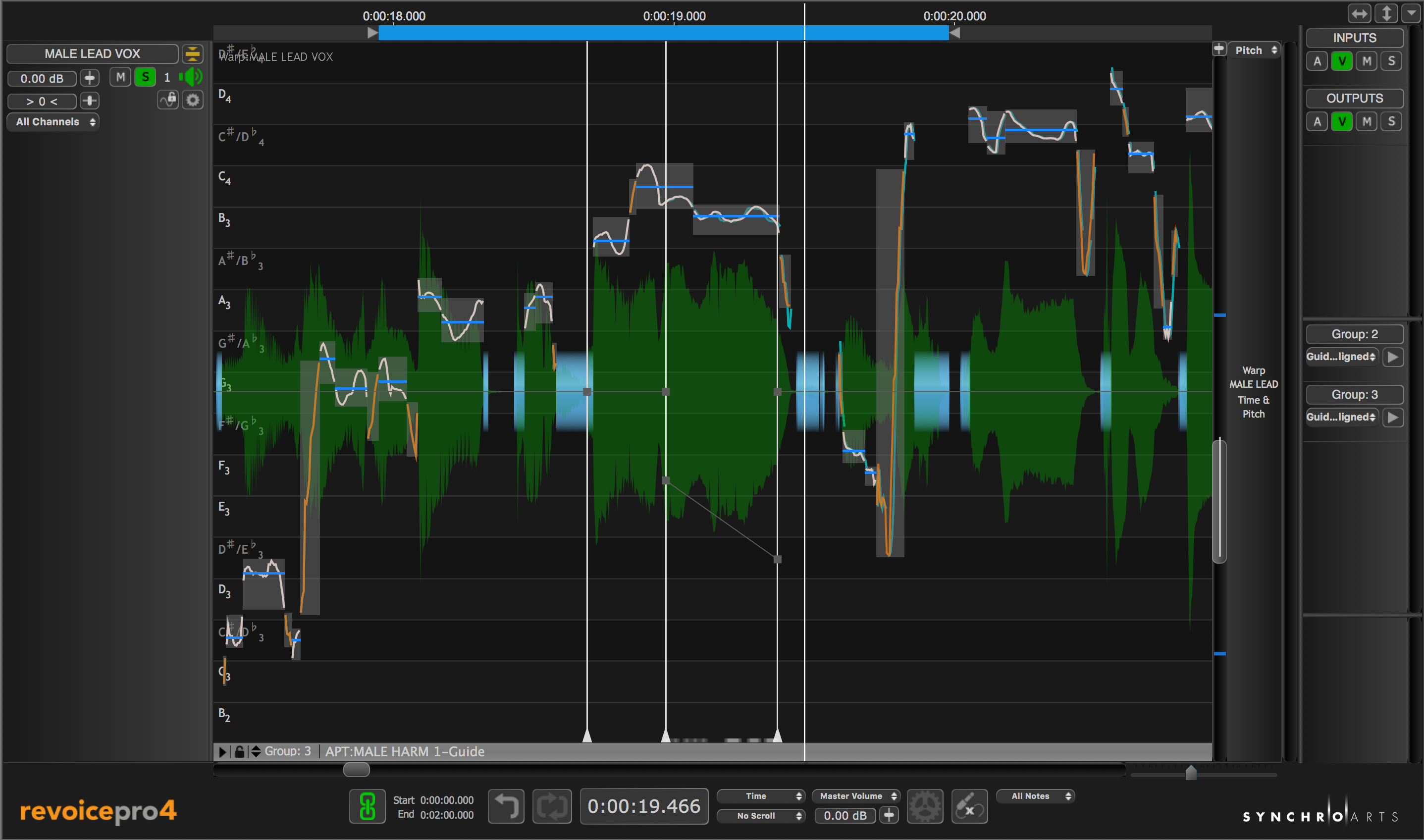 Existing Revoice Pro 4 owners can download 4.2 now for free.
Until 18th November, Synchro Arts are offering new Revoice Pro customers a 30% discount and owners of previous Revoice Pro versions & VocALign users can save 40% on upgrades to Revoice Pro 4.
More info can be found here - https://www.synchroarts.com/blog/exciting-new-features-and-improvements-in-revoice-pro-4-2