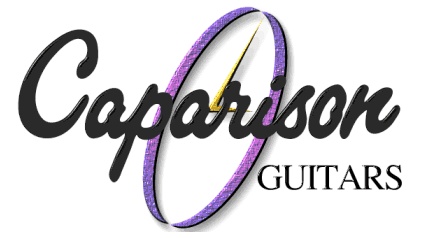 Caparison Guitars is proud to announce the release of the new 2020 Brocken 5-BASS, the first ever 5 string Caparison bass.
All available in Natural Matt or Trans. Black Matt, the 5 string Caparison Brocken 5-BASS is priced at US$3,499 (Europe €3,849).
Evolutionary or revolutionary? That would be for you to decide, but what is beyond any doubt is the 5 string, 27 fret Brocken5-BASS is the most comprehensive, complete and extraordinary bass guitar that Caparison has ever developed.
A perfect balance between functionality and exuberant design, precise engineering and cognitive creativity. The unique and carefully considered quadripartite body construction, featuring a Maple core - flanked by two wings of Australian Black Wood, crowned with a select Black Walnut top, gives a full and well-rounded sonorous quality. The fundamentals are strong and defined and the clear harmonics ring out with a bell like quality.


The slim and fast Maple & Walnut 5-Piece constructed neck, with a super smooth Kalimantan Ebony fretboard makes for an almost effortless playability with easy access to all 27 frets. The inclusion of twin internal titanium support rods provides the neck with solid and reliable stability too.
Adding the Fishman Fluence 5-String Bass Soapbar pickup system to the Brocken5-BASS further enhances the huge tonal range available on this incredible instrument, all easily dialled in and all exhilarating and emphatically usable.
The Brocken5-BASS is the total package of everything that is at the heart of Caparison Guitars. The devotion of providing an unparalleled playing experience and the joy of innovation.  The Brocken5-BASS excels at inspiring your own creativity.
About Caparison Guitars:
Founded in 1995 Caparison Guitars are hand crafted boutique instruments made in Japan and to the highest quality and specification. Their aim is to make the highest possible quality and best sounding guitars and basses that you will ever play.