Scottsdale, Ariz. (October 23, 2020) – Charvel® today announces the release of the Henrik Danhage Limited Edition Signature Pro-Mod So-Cal Style 1.
Danhage has provided the battering riffs for Swedish progressive heavy metal band Evergrey for nearly two decades, and Charvel is proud to honor the distinct axeman with his very own signature model.
"It started with Charvel for me back in '86 or '87 when I saw a Charvel and Jackson ad in Guitar World," said Danhage. "I was a little kid then and all of the guys that were in there were some of my favorite players and they looked so cool with the big hair and all the custom guitars. It was the best ad I've seen in my whole life as a matter of fact, but I was more attracted to Charvel and those kind of guitars – with a bolt-on neck, 22 frets, Charvel logo, a Floyd.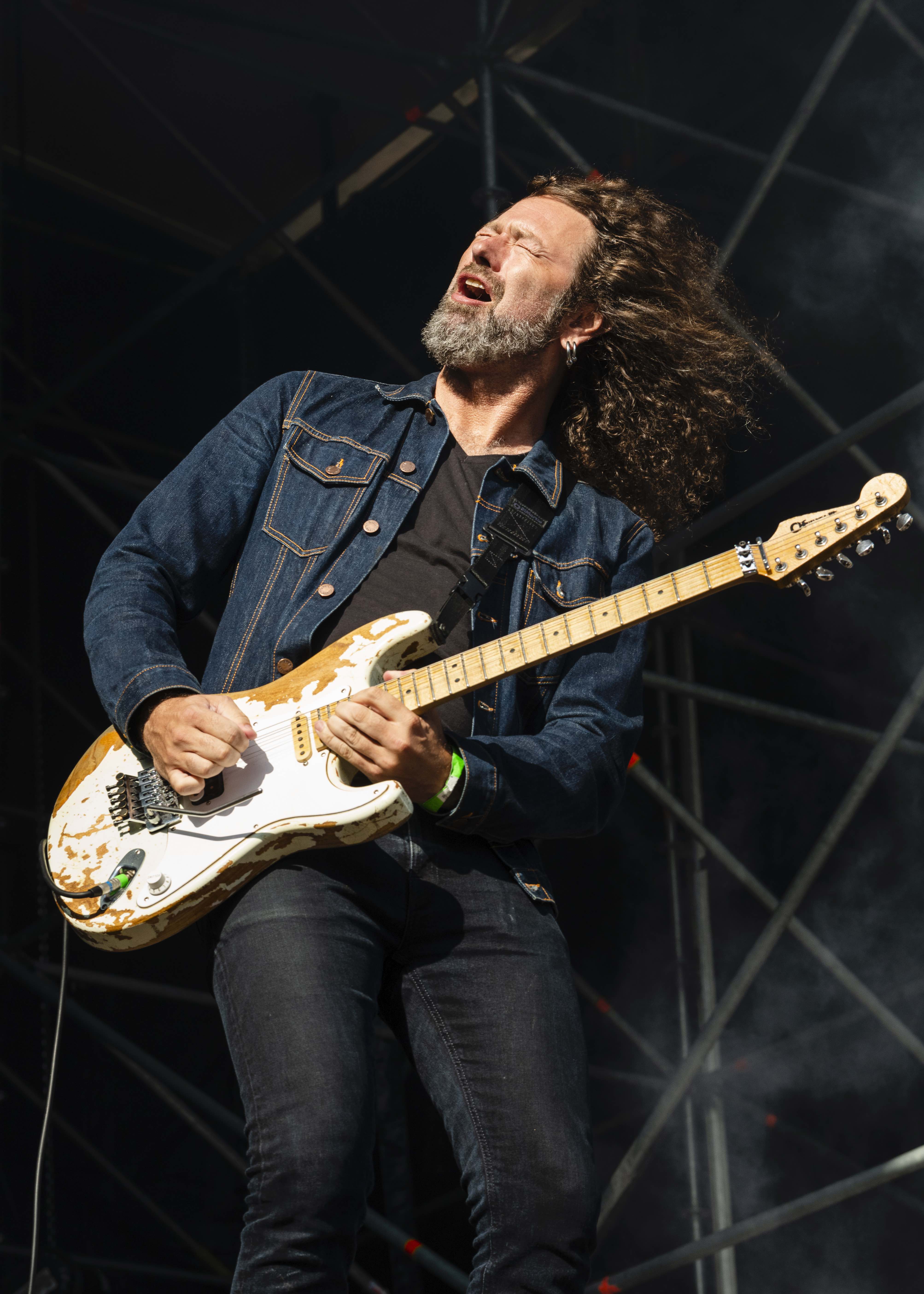 "I began working with Charvel in 2010. I left the company I was working with at the time to finally getting my Charvel and it's been really good. Ten years later I am sitting here with my own signature model. That is pretty awesome if you think about it."
Danhage's signature model features an ash body and a bolt-on maple neck with graphite-reinforcement rods that provide superior support against bending and extreme environmental fluctuations. A 12"-16" compound radius maple fingerboard with comfortable rolled edges, 22 jumbo frets and black dot inlays provides the ideal surface for brazen riffing and precise chording, while a heel-mount truss rod adjustment wheel allows for quick and easy neck relief tweaks on the fly.
A Seymour Duncan® JB™ TB-4 bridge pickup is a well-versed, high output humbucker ideal for crunchy rock 'n' roll or blistering metal attitude, while the DiMarzio® Area 67™ DP419CR single-coil neck pickup shines with bright and shimmering clean tones.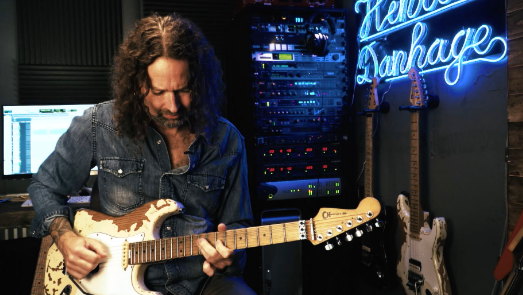 The single white Strat®-style skirt volume knob houses a push/push selector for switching between the bridge and neck pickups, while a top-mount Floyd Rose® 1000 Series double-locking tremolo bridge system keeps this axe in tune throughout daring dive bombs and aggressive styles of playing.
As if it's actually been through 20 years of touring with the Evergrey guitarist, the Henrik Danhage Limited Edition Signature Pro-Mod So-Cal Style 1 sports a heavy White Relic finish topped with a 3-ply white pickguard, chrome hardware and relic'd neck, fingerboard and reverse licensed Fender® Strat headstock.
Watch Danhage's deep-dive video discussion about his love for Charvel, new signature model, influences and upcoming album here:

For more information, go to www.charvel.com