The Radial PZ-Pro is a two-channel instrument preamp, DI, and switcher that enables complete control over tone, EQ settings, and effects. Each channel on the PZ-Pro features a separate equalizer strip complete with a filter section to reduce feedback on stage.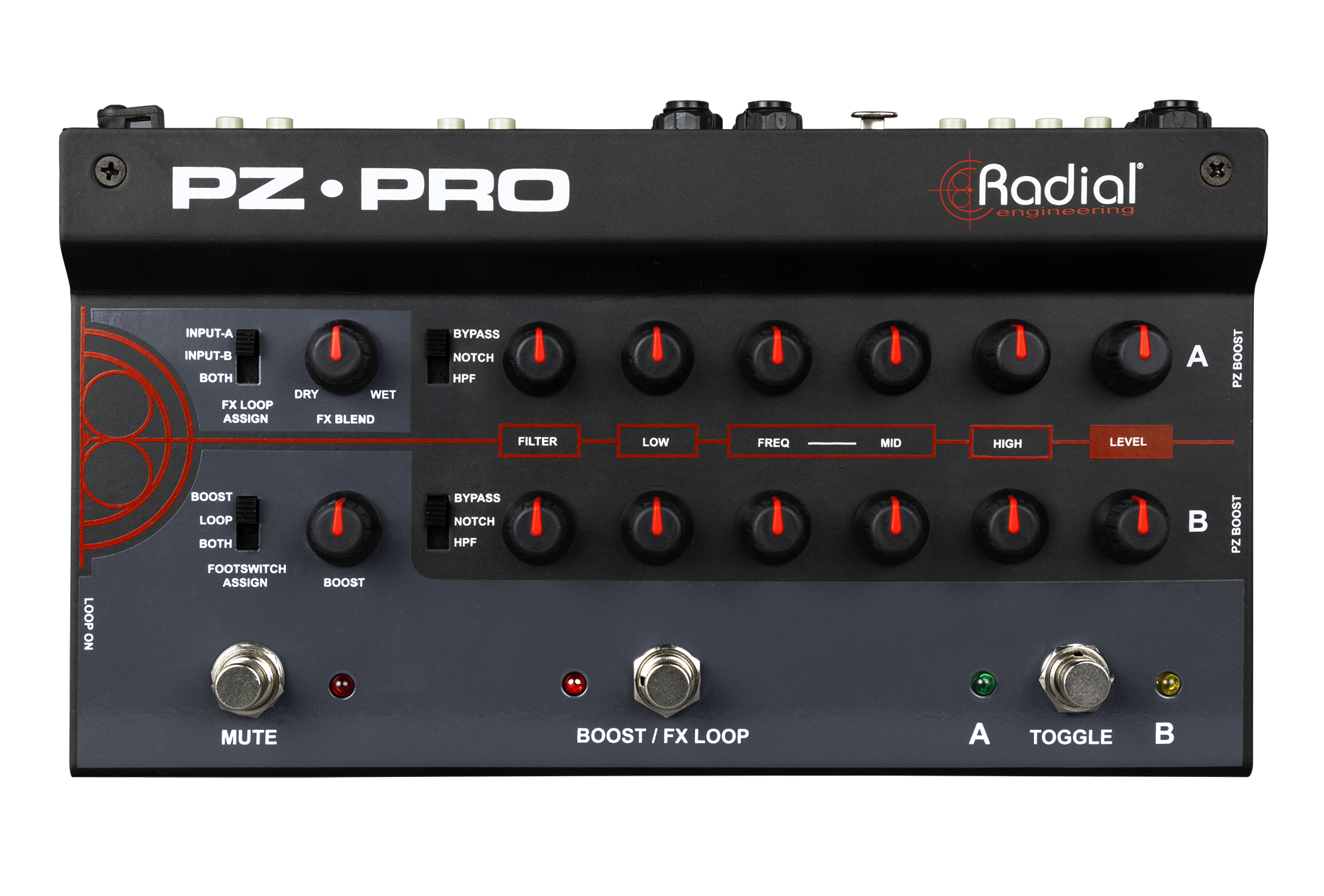 The second channel of the PZ-Pro also features a microphone input to allow any dynamic or condenser microphone to be used, including clip-on instrument mics. Three footswitches provide the ability to toggle between each input channel, activate a built-in booster and an effects loop, or mute the signal for silent tuning on stage.
Radial's Acoustic Series line includes a range of preamps for acoustic instrumentalists, including the AC-Driver, PZ-Deluxe, PZ-Pre, and now, the PZ-Pro 2-Channel Acoustic Preamp.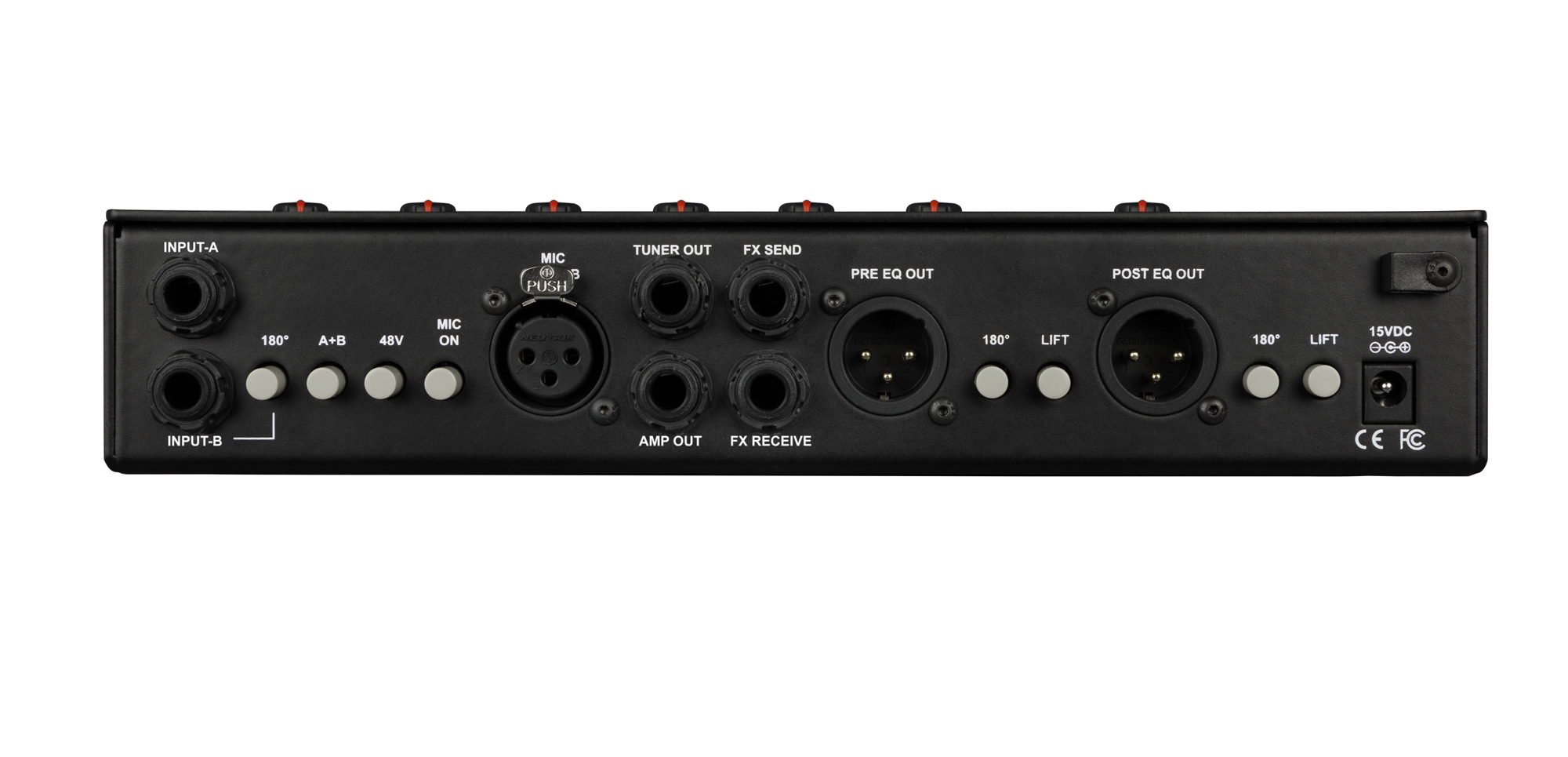 "The new PZ-Pro further expands our Acoustic Series line of preamps, bringing increased tone-shaping and performance capabilities for a wide range of acoustic instrumentalists," said Jay Porter, product manager for Radial Engineering. "With the ability to have two discrete tonal settings and characteristics, the PZ-Pro allows players to focus more on their performance and less on adjusting knobs and tones during a show."