Versatility abounds with enhanced audio performance, 192kHz support, and USB Type-C connectivity
Santa Fe Springs, CA – December 2020… TASCAM, a world leading provider of audio solutions for musicians, engineers, broadcast professionals, and AV system integrators, is pleased to introduce the US-HR Series High Resolution USB Audio Interfaces.

Consisting of three models—the US-1x2HR, the US-2x2HR, and the US-4x4HR—these three new audio interfaces incorporate a wealth of features, including 24-bit/192kHz audio performance, ultra-low latency (4 sample driver buffer), Ultra-HDDA mic preamplifiers with +48V phantom power for superior sound quality, a comprehensive suite of included software, and more. Designed for use in a variety of environments, these interfaces make a greatchoice for everything from entry-level recording enthusiasts to project studio operators to podcastingand webcasting applications.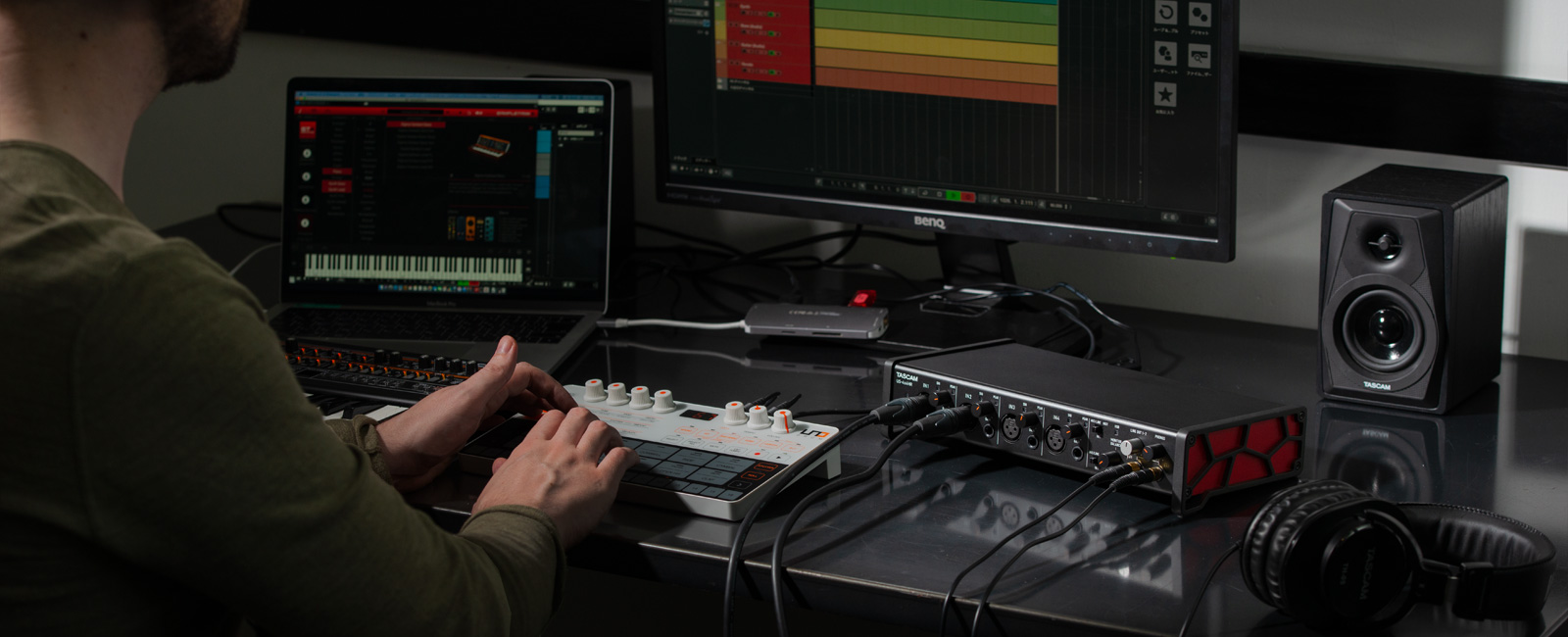 In addition to the aforementioned features, all US-HR Series interfaces have a Loopback function with stereo/mono switch support (Windows, Mac, iOS, iPad OS), support for OBS streaming software, a USB Type-C connection with an included USB C-A cable, and are USB bus power capable. Of note, all three interfaces offer a unique dye-cast aluminum honeycomb structure on the side panels with a slight upward tilt. This design not only provides a sleek, eye catching design, it also provides just the right amount of weight so the interface won't move when cables are connected or disconnected. Equally important, the upward tilt provides the ergonomic benefit of being angled in such a way as to makethese interfaces easy to work with.

The included software bundle that ships with the US-HR Series interfaces offers a comprehensive setof solutions for a variety of tasks. The software bundle includes Steinberg's Cubase LE / Cubasis LE 3,IK Multimedia's SampleTank 4 SE, and a free, 3-month subscription to Auto-Tune Unlimited.
US-1x2HR
The TASCAM US-1x2HR is a 1Mic, 2-IN/2-OUT High Resolution USB Audio Interface that is ideallysuited for guitar and vocal recording musicians. With its XLR microphone input and 1/4-inch TRS inputthat is switchable between line or instrument input, this interface supports most any input the user mayhave. With its enhanced audio circuitry, the US-1x2HR delivers clear and natural sound quality andultra-low noise, thanks to the implemented Ultra-HDDA mic preamp.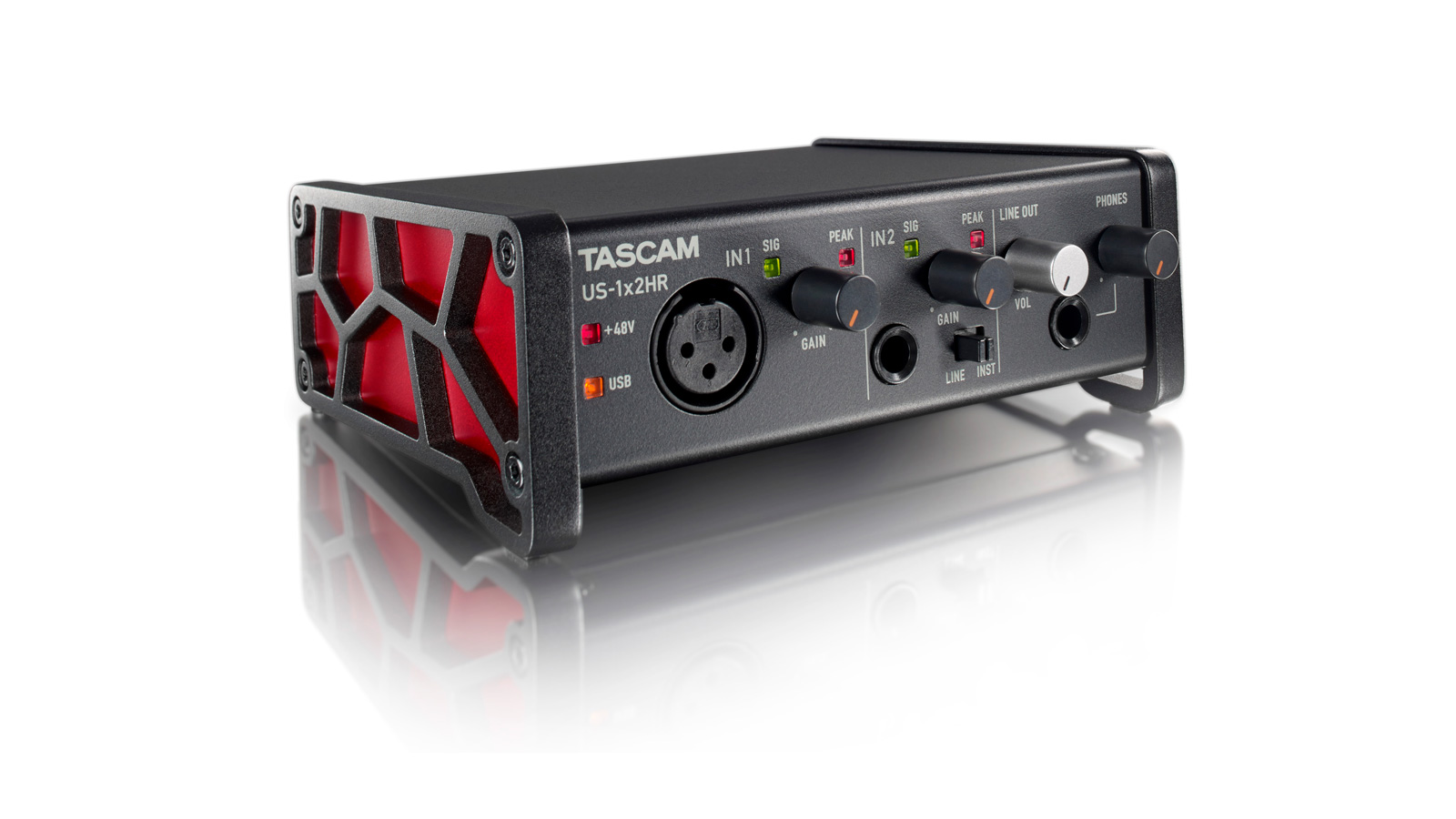 US-2x2HR
TASCAM's US-2x2HR is a versatile 2-IN / 2-OUT MIDI / USB audio interface that makes a terrificchoice for music production, podcasts, and live streaming. This interface provides two XLR/TRSCombo inputs and offers mic, line, or instrument capability per input. In addition to its superior soundquality, low latency, and Loopback functionality, the US-2x2HR's MIDI IN and Out terminals facilitate external MIDI devices such as keyboards, drum machines, controllers, etc. to be synchronized andcontrolled as part of the interface's extensive capabilities.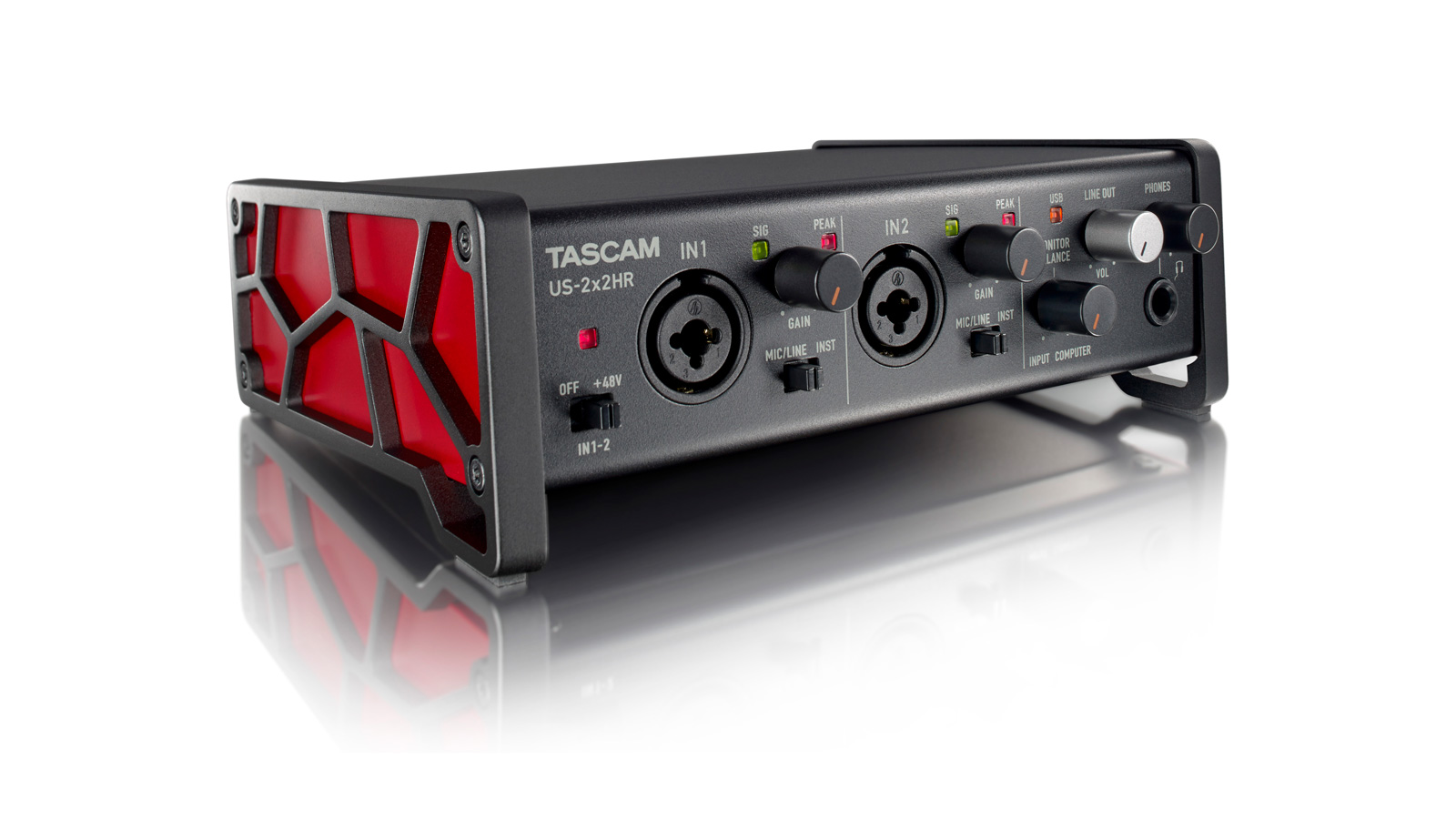 US-4x4HR
As a 4-IN / 4-OUT high resolution MIDI / USB audio interface, the TASCAM US-4x4HR is ideal forproducers building state-of-the-art music production environments. The US-4x4HR provides 4 XLR micinputs and 4 TRS line inputs—offering mic, line, or instrument capability per input. This exceptional interface also includes two headphone outputs that can be used in various music / multi-media production environments such as vocal / guitar simultaneous recordings and multitrack recordings. Like the US-2x2HR, the US-4x4HR includes MIDI IN and Out terminals that facilitate external MIDI devicessuch as keyboards, drum machines, controllers, etc. that can be synchronized and controlled as part ofthe interface's extensive capabilities.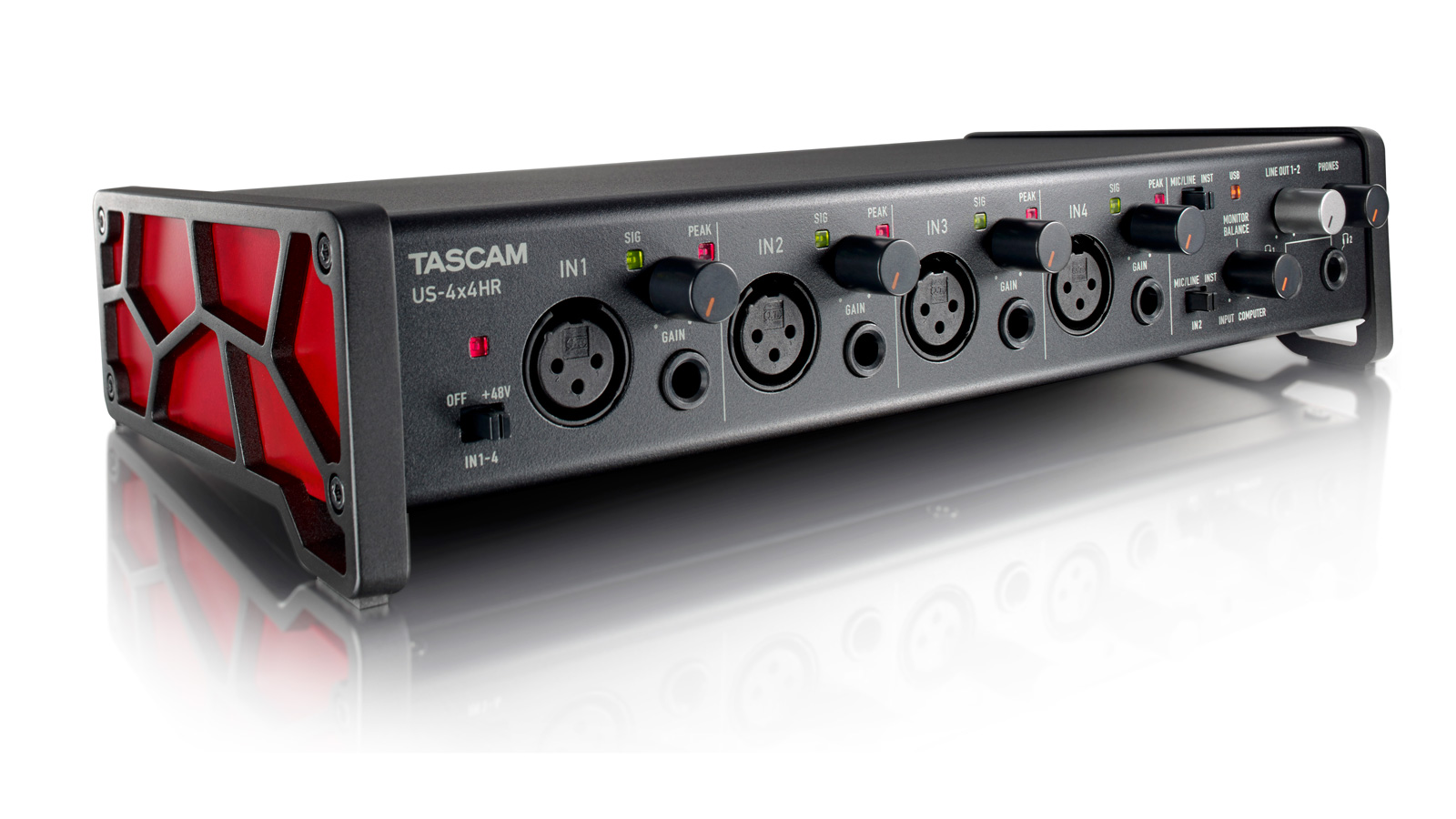 For pricing information, contact your authorized TASCAM dealer.
About TASCAM
For decades, TASCAM has been the choice of musicians, engineers and broadcast professionalsworldwide by combining industry leading fidelity with legendary reliability. With solutions designed for astunning array of audio applications and catering to today' s top professionals, TASCAM continues todefine the sound of modern recording. www.tascam.com.