Orange Amplification is proud to announce its new hand built, OE-1 Guitar. Designed by Orange's Technical Director Ade Emsley and constructed by luthier Jason Burns at Blast Cult, each guitar is made to order in London, England.


Fashioned from solid mahogany, the OE-1 is available in a two-toned gold and ivory or custom finish. The custom 12" radius ebony fretboard has 22 frets. The inlaid headstock and body has an eye-catching chessboard nitro binding.


The guitar features a nickel, ABM, Kalamazoo, Tune-O-Matic Bridge and Stop Bar Tailpiece for easy adjustment and tuning stability. The OE-1 is fitted with Grover® tuners, four custom turned brass control knobs and a robust three-way switchcraft toggle switch including a custom clear pickguard.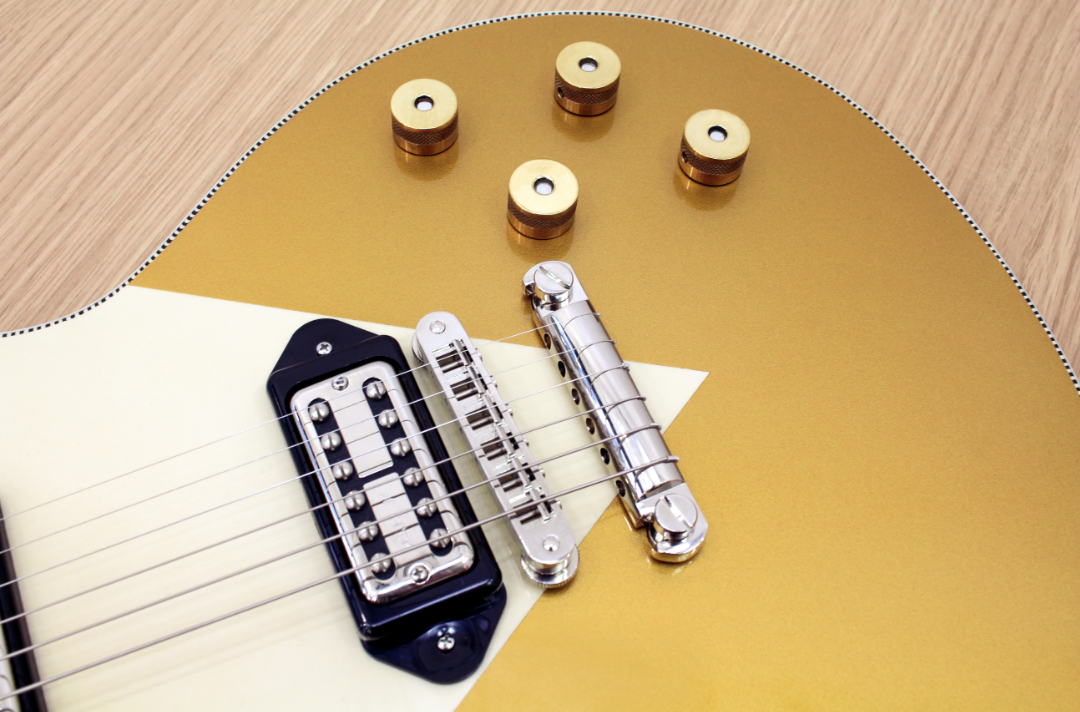 Purchasers of the OE-1 will be offered a choice of alnico Staple soapbar P90's or custom Mojo dogear UK Filtertrons. The guitar will be supplied in a Hiscox hard case.
Ade Emsley commenting on the design of the OE-1 said "It's a blend of engineering, instinct, and my own experience with high-end guitars. I'm very proud of the sound and the feel that the guitar delivers."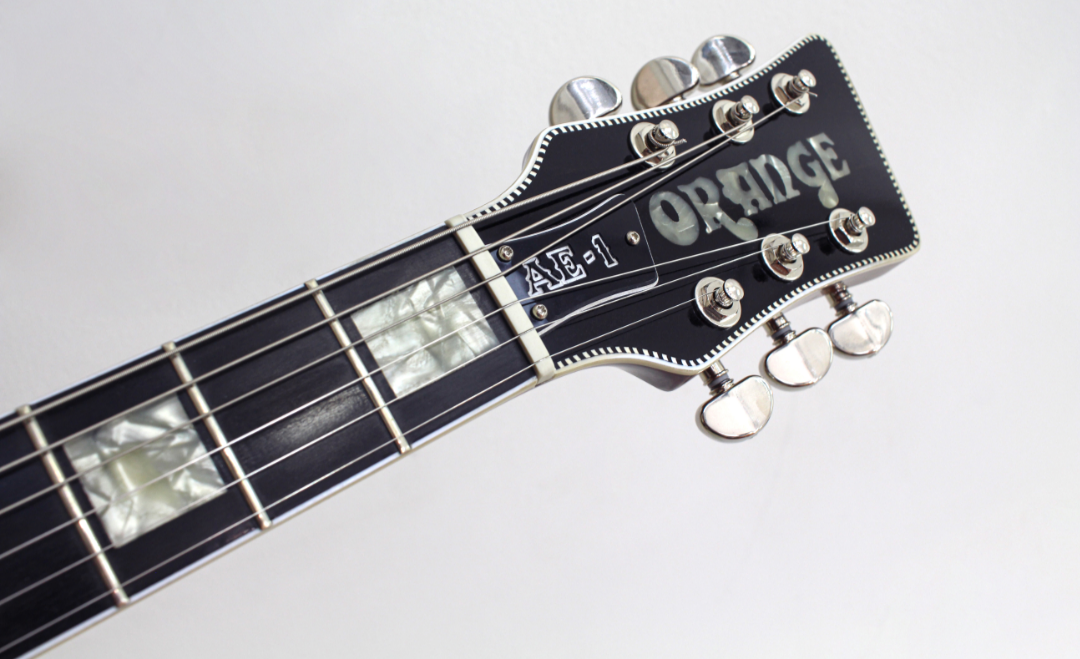 Available through the Orange Global Store, to find out more about the Orange new OE-1 Guitar, please go to https://www.orangeamps.com/