Aguilar
The DB 925 preamp pedal caught our ears. It's basically a smaller version of the DB 924 and full of Aguilar DNA. The two-band EQ was surprisingly powerful. Sometimes when you are using a DI supplied by a sound company or venue, you might need to boost the signal and want to add some color. This compact pedal will do just that! Make room on the pedalboard!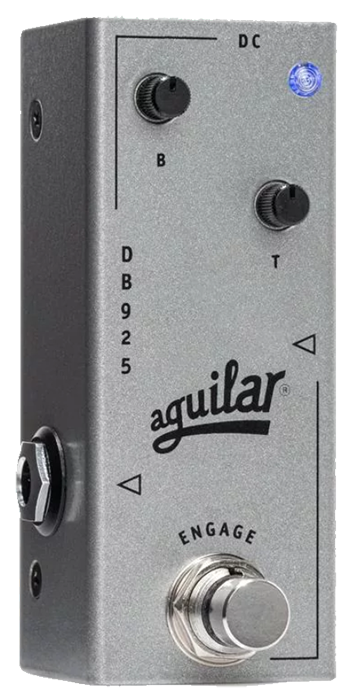 ---
EBS
Our favorite Swedish bass amp manufacturer is at it again! When those tiny, inexpensive, throw-them-in-your-pocket amps will no longer suffice and you're ready to invest in a real bass amp again, look no further than the new EBS 802 amp. This beautiful, solid-state amplifier features extremely versatile tone control with sweepable frequencies for both Low Mid and High Mid, as well as a host of other little details typical of premium EBS heads. You get 750 RMS Watts at 2 ohms, and the 802 features an effects loop, drive circuit, 4-switch remote control, and fits in a standard 19" rack.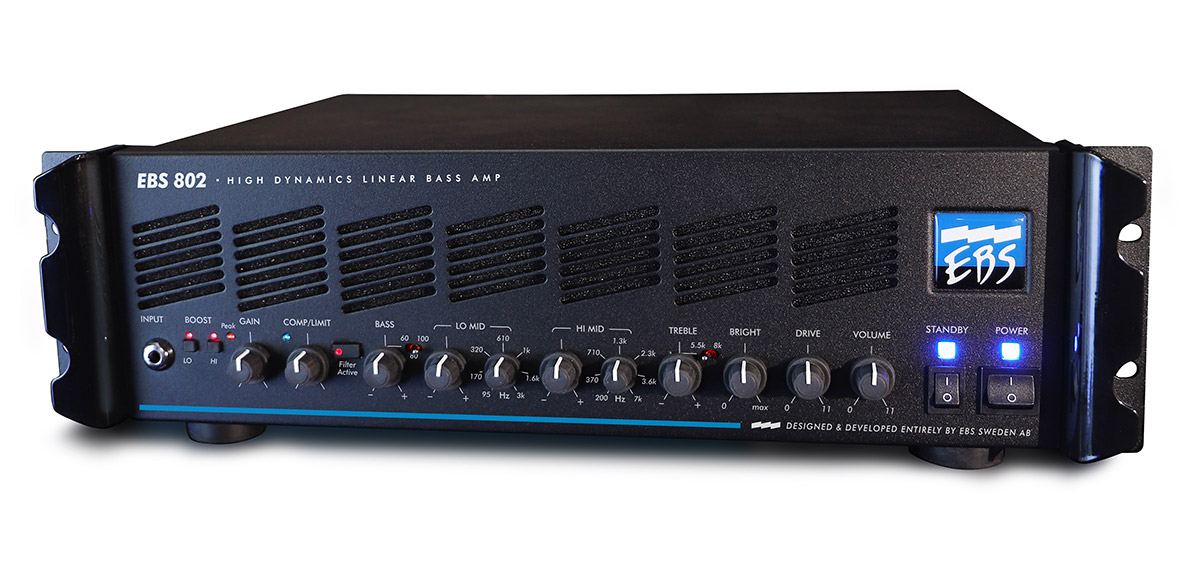 ---
Eventide
Eventide just released the TriceraChorus Algorithm for the H9 max pedal. We love using the H9 with our bass rigs and every new algorithm from Eventide justifies our "maxed out" purchase. This chorus has a vintage vibe and some serious mojo. We love that when you are running in stereo, you can control depth independently on the left, in the center, and on the right.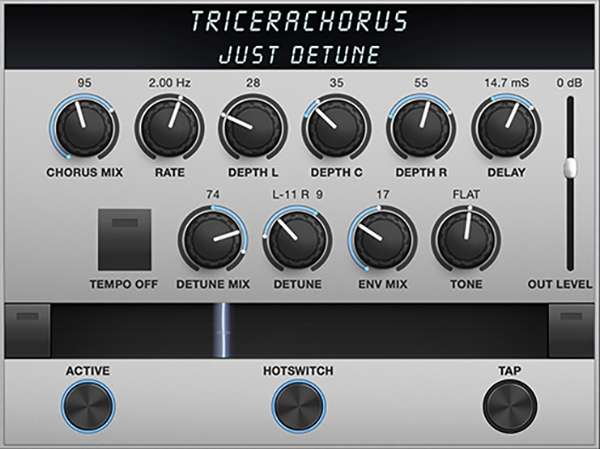 ---
Fender
The Fender NAMM showroom is always a show stopper for bass players.  The Fender Tony Franklin Fretless Precision Bass is beautiful, and there's a Lake Placid blue model in our future (hope the wife isn't reading this). Hipshop Bass Xtender and P&J pickups? Yes, please!



The diminutive Mustang PJ Bass is a short-scale bass that could find a place in your bass collection, and would be great to bring along on vacation!

The new Ultra Series instruments were the flagship announcement, and as we're just wrapping up our formal product review, we can say here that it just might be the best built and best-playing series of basses Fender has ever produced. These are a dream!
---
Gallien-Krueger
GK has a cool new amp for 2020. The Fusion S series amps are hybrid amps that feature three 12ax7 tubes in the preamp section mated to a Class D power block. The amps have GK's classic four-band EQ, real tube overdrive, effects loop, and more. A range of models are available with power ratings from 450 to 1200 Watts.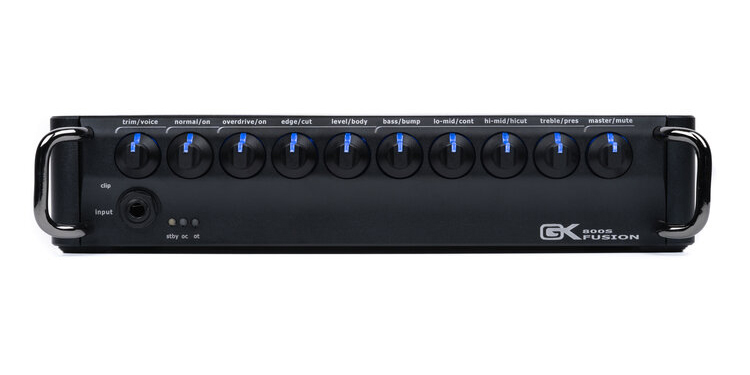 Many brands have released preamps-in-a-DI-pedal, and GK's new Plex preamp pedal looks pretty slick! It has selectable voicing options, four-band EQ, headphones out, an effects loop, and a built-in tuner! Most of the competition lack this, making the Plex even more versatile when you just need a simple throw-it- in-your-gig-bag tone solution.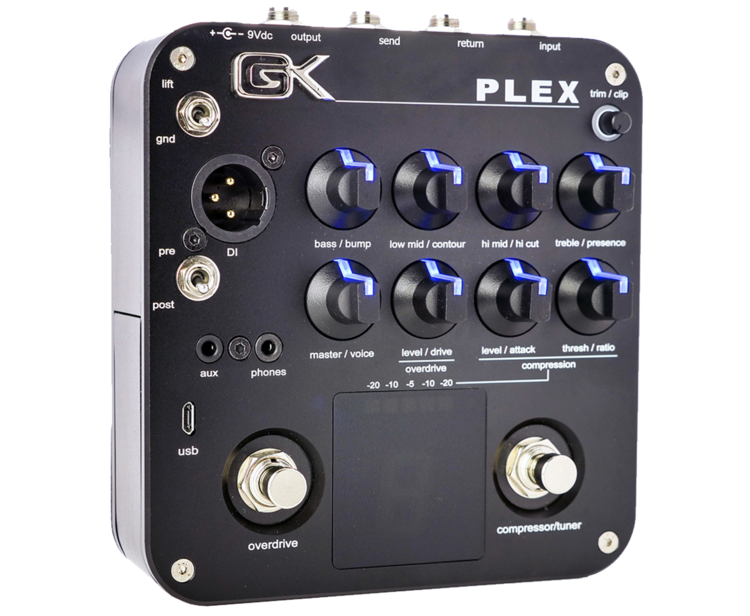 ---
Hartke
The new LX Series amps from Hartke includes a 500-watt (LX5500) and an 800-watt (LX8500) bass head.  Class D power for light-weight, a tube-driven preamp, and Hartke's tone stack EQ make these affordable heads worth checking out.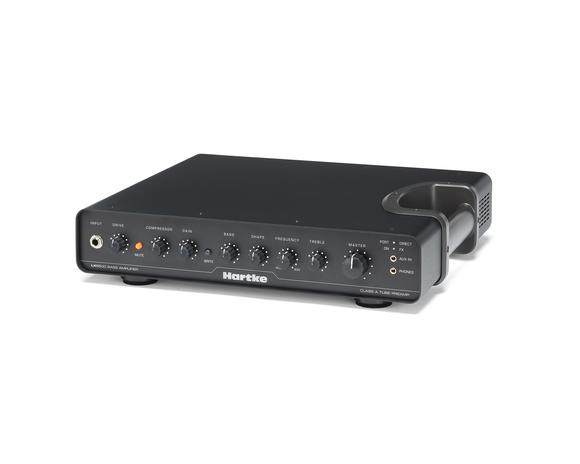 ---
Ibanez
Ibanez took things to a new level with the introduction of the EHB Workshop bass line. These instruments feature a headless design combined with fanned frets and an ergonomic body shape. They were easy show stoppers for any bass players walking past the Ibanez booth at NAMM. Besides the striking looks and insane finishes, a light-weight, chambered body, combined with the numerous design innovations, should add up to something remarkable. We'll get one of the seven new models (4-, 5-, and 6-string versions available) into our studio as soon as possible for review.

---
Kiesel
A new signature bass for Aaron Patrick of All That Remains will be available soon from Kiesel. It features a single-cut, tele-style body, with an active P split and single J pickups. This bass is killer and because it comes from Kiesel,  you can further customize it to your personal taste.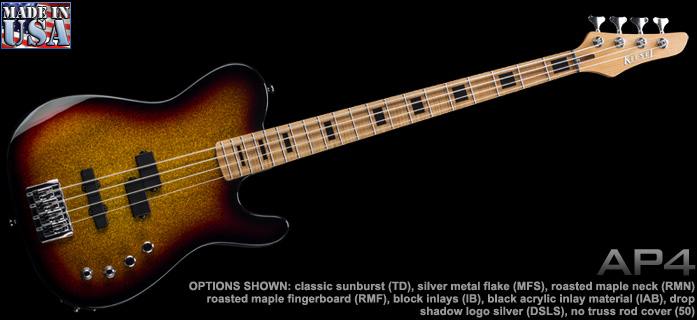 ---
Mayones
We've seen a lot of new guitar options from Mayones lately, but hadn't seen much on the bass side of things. If their new is any indication, though, expect to see more bassists playing instruments from this boutique brand.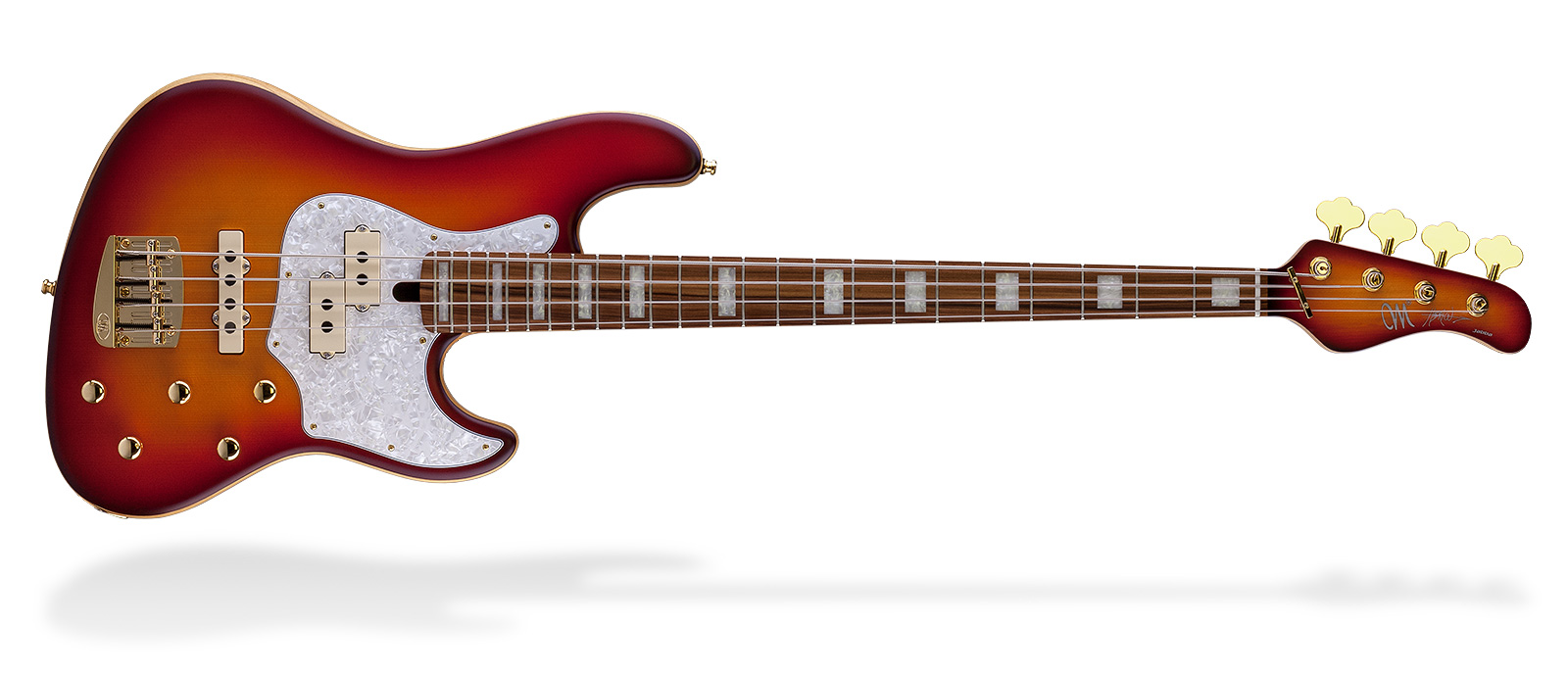 The 34.25" scale PJ4 is cut from the P-bass playbook, and features a swamp ash body, spruce top, and a one-piece maple neck reinforced with two graphite rods, along with a rather unique, six-bolt neck joint that is contoured for easy upper fret reach. Specs are great throughout the instrument, from the Graph Tech TUSQ nut to the Delano P-J passive pickups paired with a May M-BP3 bass preamp that provides both active and passive tone. Tuners are Hipshot HB6C Ultralites.
---
NS Design
There is now a six-string! The CR 6 Radius bass has all the tone, balance and features of a CR Radius and weighs almost the same. The basses they had on hand at the show played amazing, and if you've seen our reviews of the Radius CR 5 and the Wav 4 Radius, you know Ned Steinberger's instruments are superb in every way.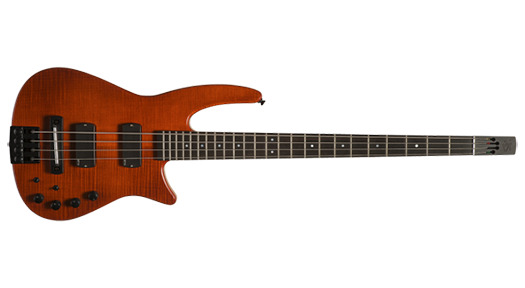 ---
Sandberg

Germany's fabulous Sandberg introduced two new versions of the popular California model. The California VS "The Lionel" is a short scale version of the bass. Tear it up across the 30" scale neck. And for those of you in search of extreme comfort at long gigs, the California Superlight weighs in at just 6.6 pounds (3kg) thanks to a body made from lightweight paulownia wood matched with a European maple neck.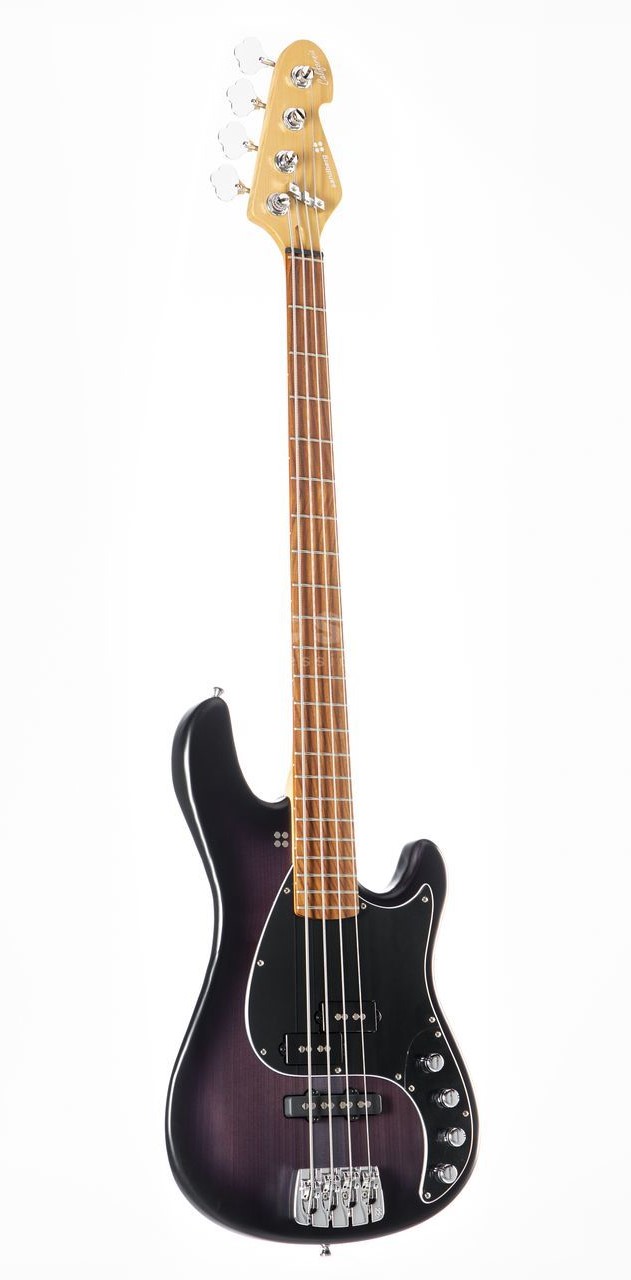 ---
Tech 21 NYC
We couldn't wait to visit the Tech 21 booth as we had been tipped off about the new Geddy Lee DI-2112 Signature SansAmp Preamp Pedal. We love the sound, we the love the format, we love the dual analog SansAmp circuits, killer saturation, and that it can run on two 9V alkaline batteries for excursions away from a pedalboard. They put the full rack preamp in a pedal! The two XLR outputs will give your bass a crazy good sound in the FOH mix, and think of all the creative bass tones.