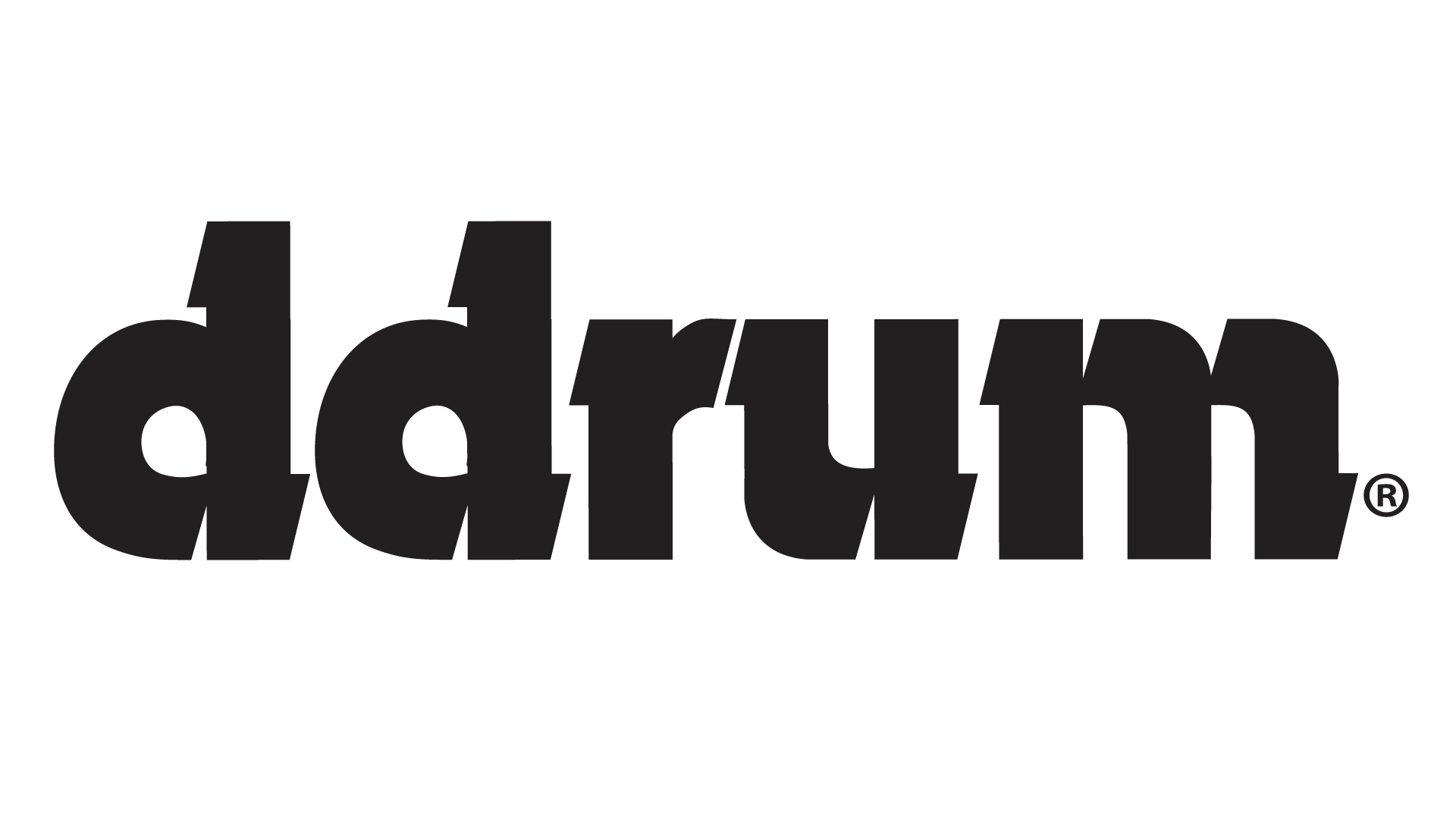 TAMPA, FL — ddrum introduces the NIO Electronic Percussion Pad with the capabilities of a fully functioning electronic drum kit. Featuring a broad surface of responsive pads, endless percussive options, and ample connectivity, the NIO is an ideal addition to acoustic or electronic kits in various settings, from at-home practice to live performance and studio sessions.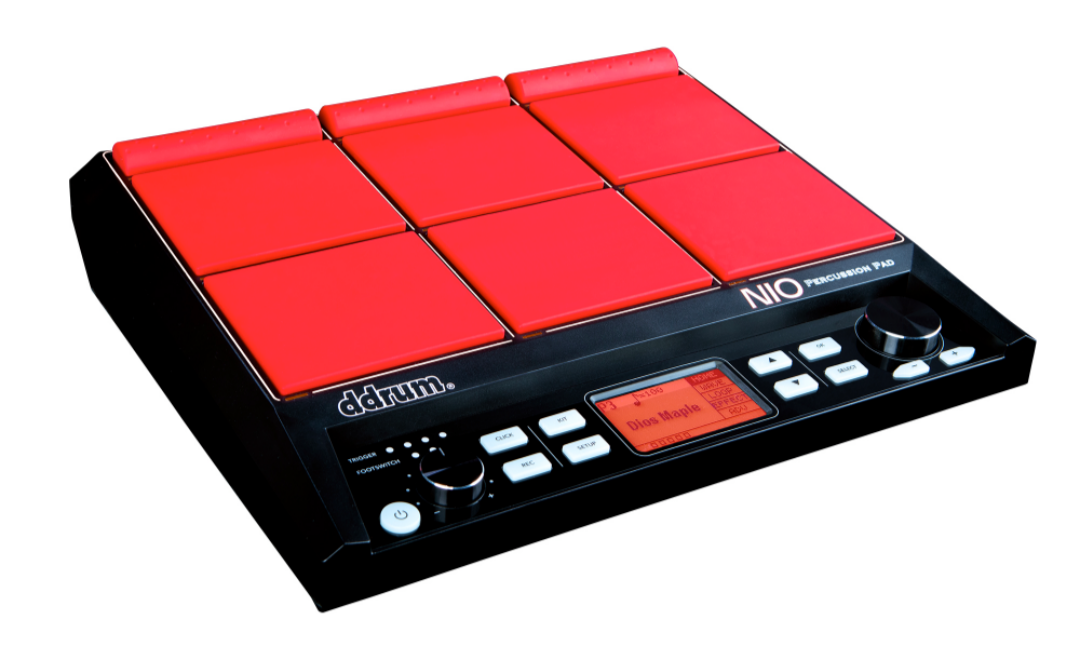 With the NIO Electronic Percussion Pad, players have virtually endless options to level-up their percussive creativity. The NIO is designed with nine isolated rubber pads and comes pre-loaded with 30 preset kits, including five ddrum series kits; 20 user kits; and hundreds of built in sounds. Additionally, players have the option to utilize 512 MB of storage for loading their own sample drum kits, sounds, or loops via USB (Type-B) output.


Further broadening creative possibilities, the NIO has two built-in trigger inputs that enable the player to utilize external drum triggers or pads. Footswitch inputs allow the NIO to become a fully functional electronic kit, providing a great practice option in limited spaces or on the road.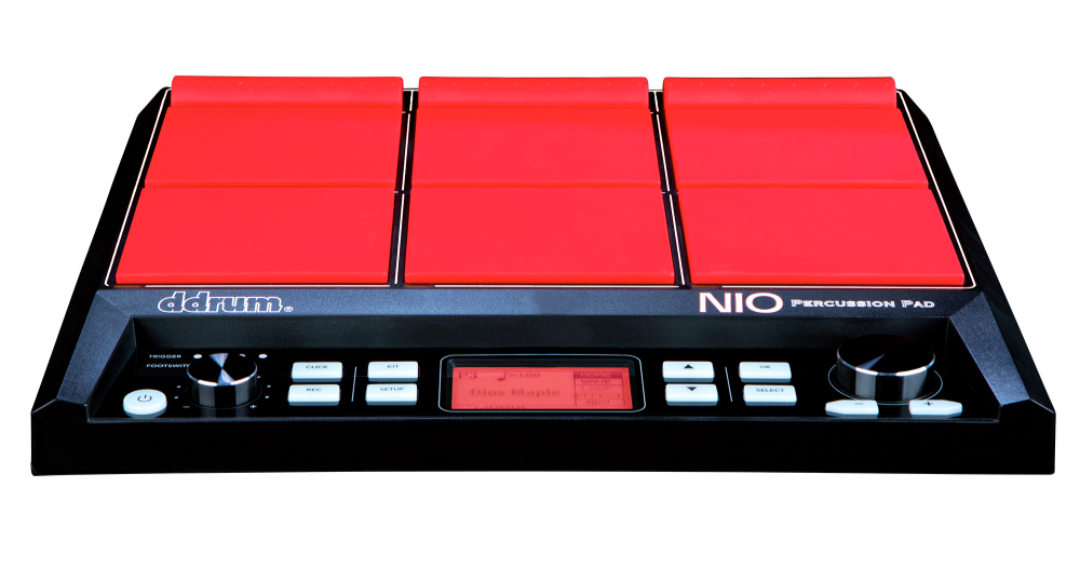 The front panel controls on the NIO are simple and streamlined. Two dials, one on each side of the panel, allow for volume control as well as fast toggling through kits and sounds. A center digital screen shows menu options with adjacent toggle and selection buttons. Click and Record buttons allow the player to practice with a metronome and save their own creations. A quarter-inch headphone output enables private practice while quarter-inch stereo outputs L/R with volume control allow the player to hook up to an external speaker or PA system. Additionally, the 1/8-inch stereo Aux input allows audio in, so players can connect a music source and play along.

Whether used for experimenting with samples and loops, or finding that perfect sound in a mix for a live performance or studio recording, the NIO Electronic Percussion Pad from ddrum delivers a durable design, easy-to-use functionality, and professional-grade components.
MAP $399
Learn more and get a closer look at www.ddrum.com.