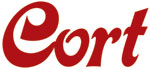 SEOUL, SOUTH KOREA — Cort introduces the next-generation X700 Duality II electric guitar, taking a well-balanced design to a higher level of all-around performance. The updated X700 Duality II features the addition of the latest Fishman® Fluence Open Core Classic Humbucker set and a unique 5-way pickup switching system, making this model even more sonically versatile and more enjoyable to play.
The X700 Duality II is forged from a flamed maple top on a mahogany body, ensuring a great balance between warm yet full-sounding lows and bright, transparent highs that can cut through a mix with authority. The tonewood combination forms a strong sonic foundation for this guitar, which is available in two finishes that play on the duality theme: Lava Burst and Polar Ice Burst.


Cort has chosen Fishman Fluence Open Core Classic Humbucker pickups for the X700 Duality II. The multi-voice set now incorporates a new third voice with a single coil. Wound humbuckers, when "split" to create a single-coil sound, can be weak and unconvincing. However, the new Voice 3 delivers authentic single-coil tone that only Fluence technology can deliver, according to Fishman.
Fluence Open Core Classic Humbucker[1] voicings include Voice 1 with vintage PAF (Patent Applied For) tone with excellent dynamics at the neck and ideal output at the bridge. Voice 2 delivers Fluence-exclusive neck tone, with excellent highs, vocal midrange and tight lows, and at the bridge, Classic Hot Rod humbucker tone "without all the baggage," as Fishman describes. Meanwhile, the X700 Duality II offers a simple yet versatile control layout, providing all the sounds players may need while allowing them to focus on making music. The 5-way switch enables five unique humbucker positions, with adjacent Tone and Volume knobs. In three of these positions, Voice 1 or 2 is selectable via the Tone knob push/pull.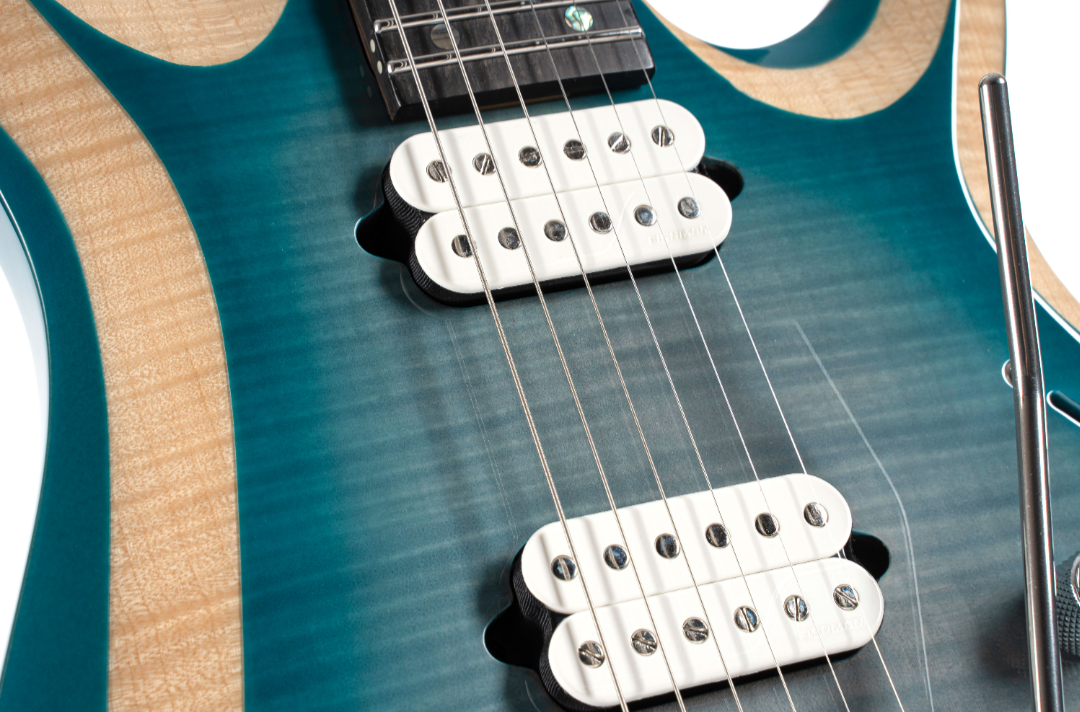 To further enhance the versatility of the X700 Duality II, Cort adds a CFA-III Tremolo, which has a significant influence on the instrument's acoustic characteristics. This system is made with a metal injection manufacturing technique that molds stainless steel for a big, bold, and articulate sound as well as enhanced sustain. The recessed tremolo bridge allows the player to pull up to raise the pitch and push down to lower it, providing further tremolo versatility.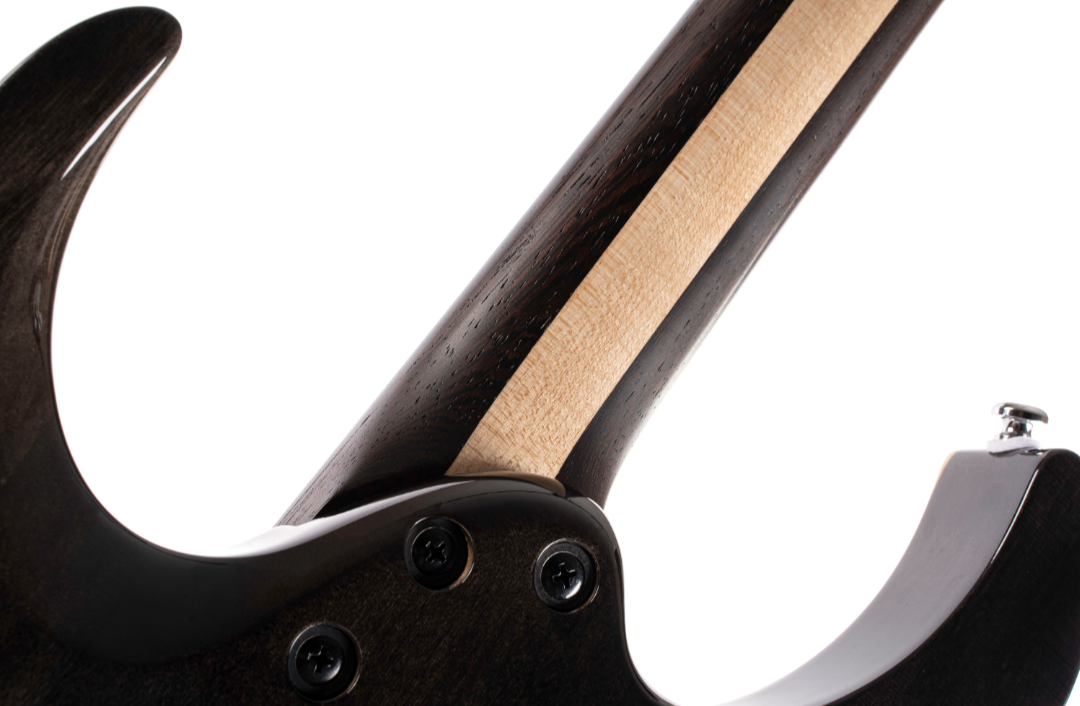 While the X700 Duality II provides all the high-quality electronic components players need, the overall craftsmanship of this 25.5-inch scale, bolt-on can't be overlooked. At the neck, the strength and brightness of maple is ideally balanced with the warm midrange of panga panga, resulting in superb playability, feel, and tonal definition, as well as an attractive stripe design down the back. Jet-black ebony is the material of choice for the 24-fret fingerboard (15.75-inch radius) with abalone dots. The stainless steel frets resist corrosion, and the wide, tall fret offers a quick response, good articulation, and clear tone. Additionally, Luminlay side-dot position markers make it easy for players to see the fretboard position markers when performing on dark stages.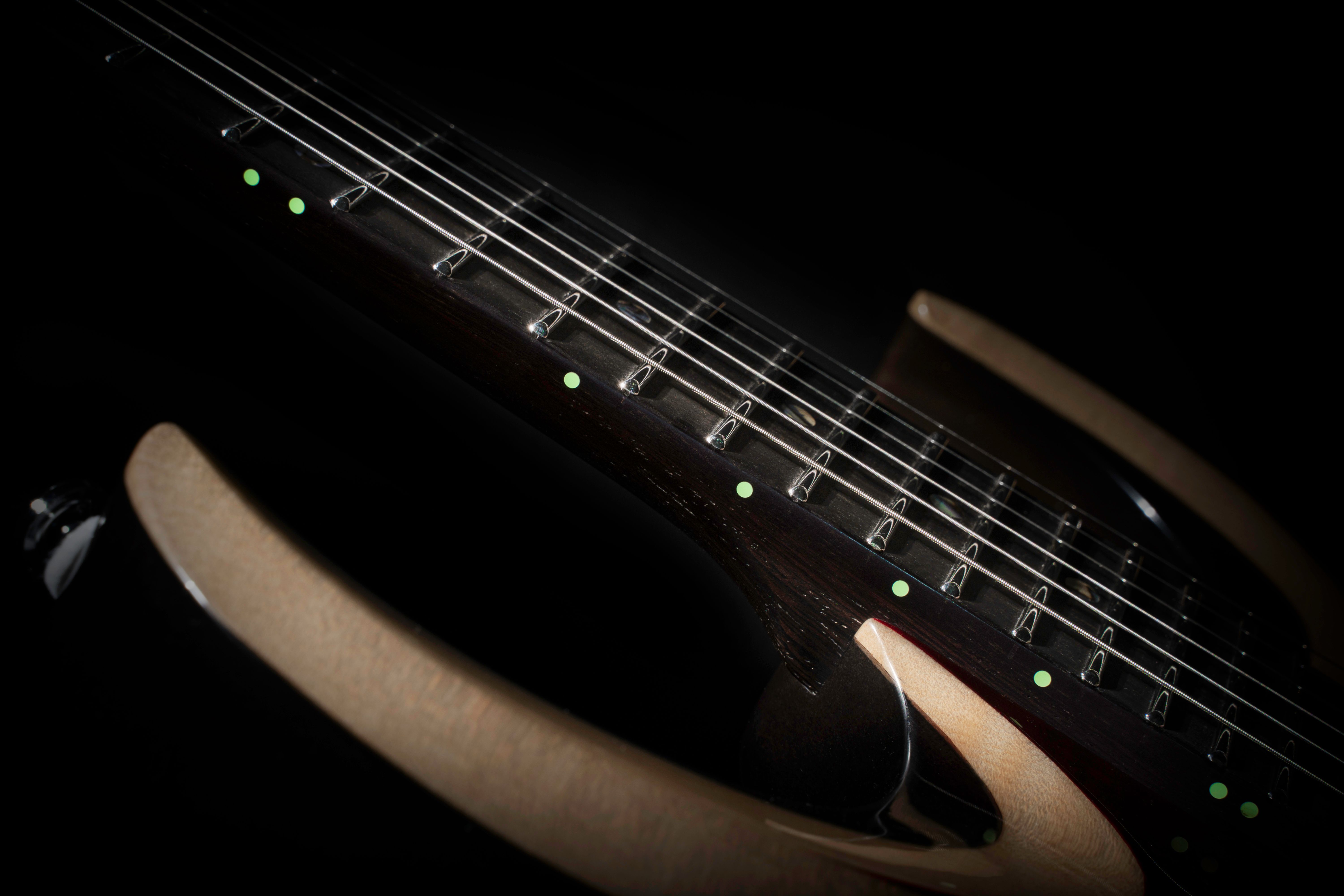 At the headstock, Cort's staggered locking tuners provide superb tuning stability by eliminating string slippage at the posts and facilitating quick string changes. Players will note the modern, sleek design of the next-generation Cort logo that complements the aggressive styling of the X Series, and the chrome hardware that adds to this model's modern aesthetic.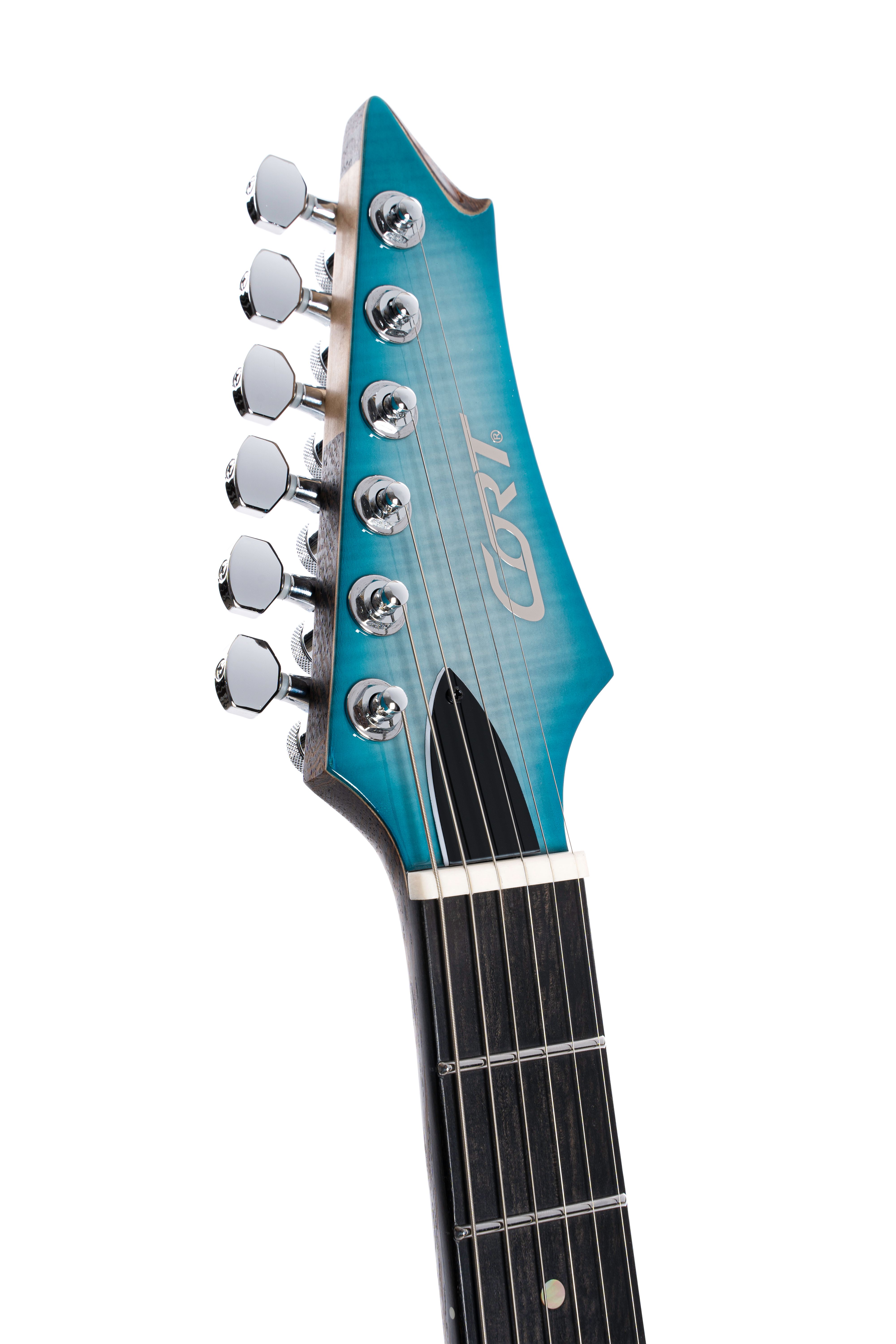 Sleek yet robust, the X Series was designed and built for metal but is versatile enough to cover an extremely wide range of musical genres and styles, such as fusion, prog, and classic rock, making each model much more than a one-trick-pony. The X700 Duality II carries on the legacy of its Series predecessor while providing the modern upgrades that put next-level playing within reach.
MSRP $1,999.99
Street $1,399.99
Learn more about the X700 Duality II electric and get a closer look at www.cortguitars.com