Paris, September 8th, 2022 - UVI releases Fluidity, a new expansion for Falcon 2 by exploring the states of movement, flow, and passage through time, available now for $39/39€. With 111 masterfully-crafted patches by sound design maestro Simon Stockhausen, Fluidity is presented in categories including Electronic, Mallets, Sequencer, Soundscapes, Strings, Water, and Wind. The sounds of Fluidity evoke a sense of natural motion and beauty, dazzling with small lights of technical wizardry, making a perfect companion for anyone looking to expand their library with an exceptional collection of highly detailed and tweakable patches.
Explore a diverse collection of lush pads, glittering arpeggios, moving leads, incredible soundscapes, washing textural sounds, and more. Every patch is configured with between 7 and 12 macros, allowing for deep customization, performability, and sonic range. Make broad or fine stroke changes, and quickly find the perfect balance for your composition. Presets can be quickly layered, tweaked and modulated providing endless creative potential.
Fluidity leverages the advanced synthesis capabilities and software architecture of Falcon, with 16 oscillators, over 90 effects and a fast and intuitive interface that easily handles both basic tasks and deep instrument design. All presets have been programmed with macros which provide the user with easy access to the key parameters of each patch. These may be controlled via MIDI, OSC, host automation and Lua scripting, allowing for easy customization and expressive performance capabilities.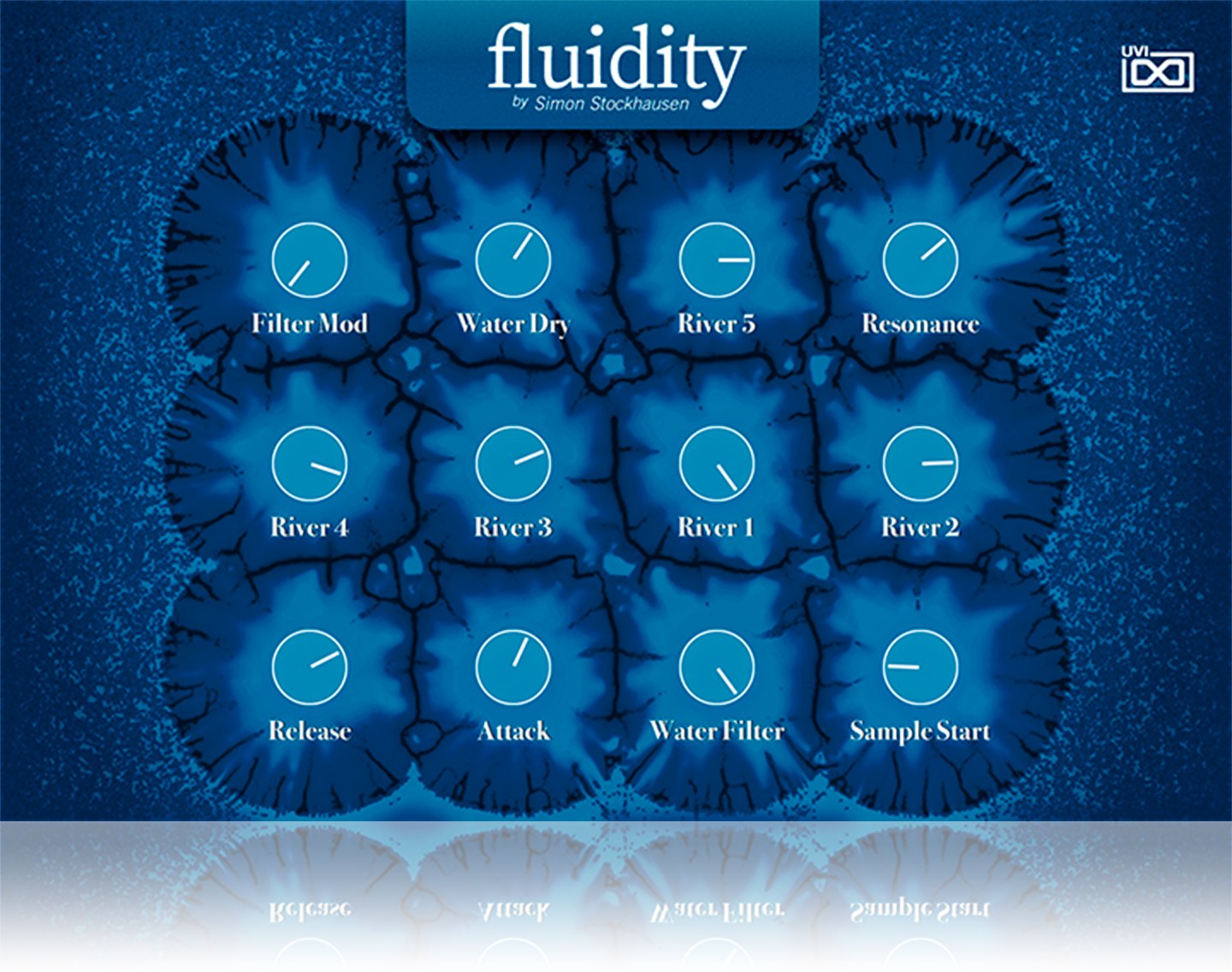 Fluidity requires UVI Falcon. Falcon offers native 64-bit operation as a stand-alone application and is available as a plug-in supporting all popular formats on both Mac and Windows. One license allows simultaneous authorization on up to 3 computers or iLok keys.

PRICING AND AVAILABILITY:
Fluidity is available immediately for $39 / 39€ from uvi.net
Product page:
www.uvi.net/fluidity