The percussion mount securely holds two small percussion instruments in playing position
Berlin, Connecticut — November 28, 2022 — The Music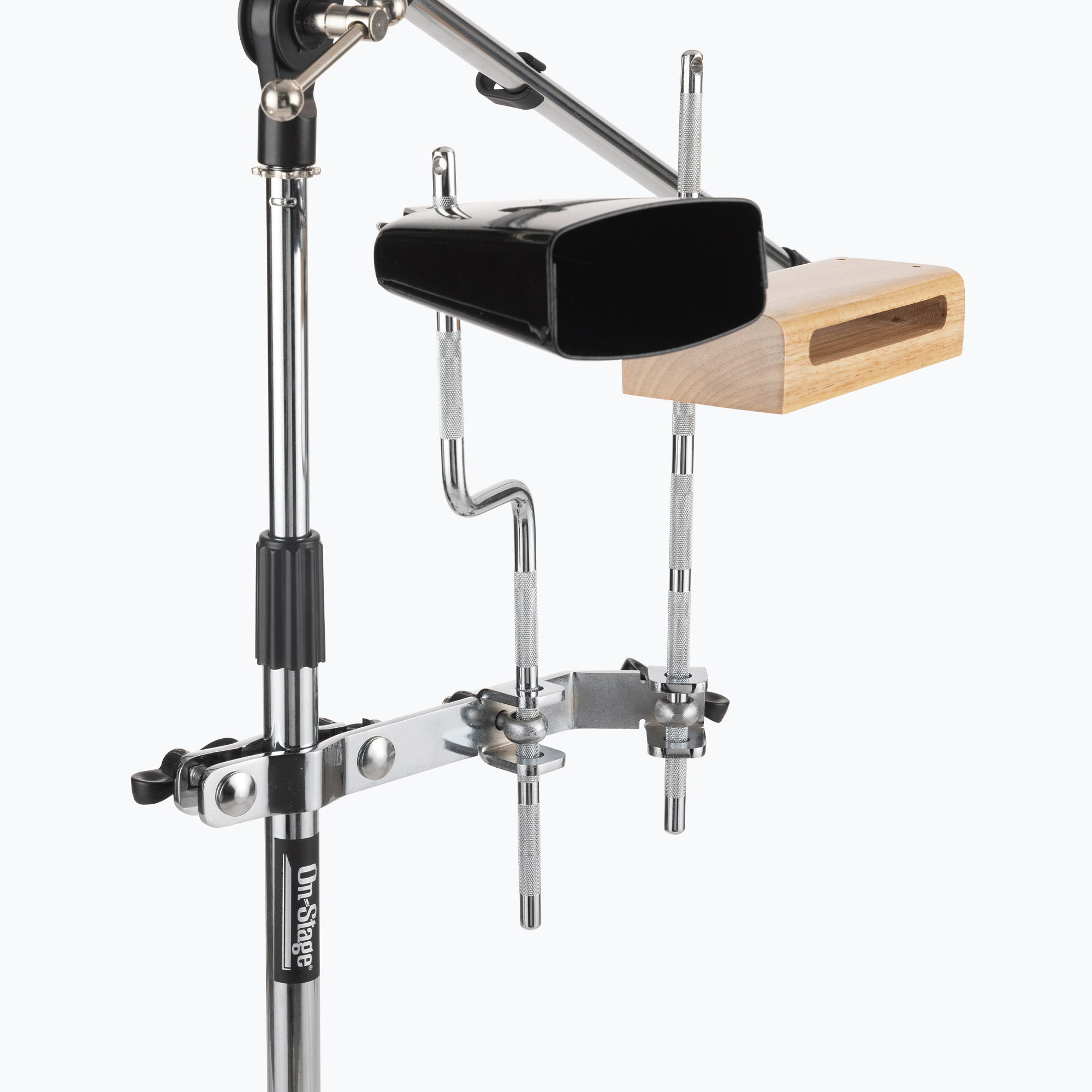 People, a division of Jam Industries USA, LLC, a leading
supplier of musical accessories and pro-audio equipment, and
parent company of On-Stage and TMP-Pro, has introduced
On-Stage's ​ DPM2200 Percussion Mount, which securely
holds two small percussion instruments in playing position.
The new DPM2200 mount securely clamps onto drum kit
hardware, mic stands and music stands for convenient
placement near drummers and other musicians.
Two eyebolts accept percussion rods for mounting items,
such as tambourines, woodblocks and cowbells, and, for a
worry-free performance, tension knobs lock attachments
firmly in place.
"The DPM2200 Percussion Mount easily clamps to hi-hat and cymbal stands and any other tubing up to 30 millimeters in diameter," explained Jason Joyal, On-Stage Product Line Manager. "As a result, the DPM2200 puts percussion instruments right at the fingertips of players, so they're never out of reach."
Full specs:
• ​Construction: Chrome-plated steel
• Color: Chrome / Black
• Eyebolt Size: Fits percussion rods up to 11 mm in diameter.
For more information, please visit musicpeopleinc.com.