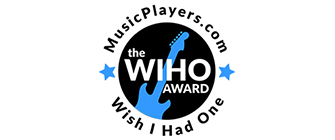 StudioLogic SL88 Studio
One of the most essential instruments in a keyboard player's rig is a MIDI controller keyboard. Whether you need to control a computer full of virtual instruments or a rack full of MIDI sound modules, the MIDI controller keyboard provides your physical connection to your sounds.
Sadly, most controllers on the market today have a singular focus on controlling your computer-based instruments, leaving players with few options when it comes to controlling rigs that live outside of the box. Many pro players with big keyboard rigs rely on controller keyboards that are twenty years old because frankly, they were built better (quality-wise) than many of today's products, and thanks to the universal nature of MIDI, these "classic" controllers have nearly the same level of control over both hardware and software-based instruments.
But with modern synths and keyboard workstations, we have become accustomed to naming our patches intelligently, and using software editors for configuring our set lists and sounds. Modern pro keyboards have intuitive graphical displays that facilitate easy editing of splits and layers, whereas the older MIDI controller keyboards were more generic in their features. Lacking modern graphical displays, the information they present on screen (if there even was a screen) was typically more cryptic than you'll find on a new $250 controller today. Where's that lush, ethereal pad you call "Star Pad?" Oh, it's patch number 47.
Armed with that history, we were thrilled to discover the StudioLogic SL88, a modern MIDI controller keyboard that combines pro-quality construction, exemplary ease-of-use, versatility, and fantastic pricing. If you want control over your virtual instruments and MIDI sound modules, and you need a top-flight, fully-weighted piano action keyboard, then you need to give the SL88 Grand some serious consideration. And if weight savings is of more importance for your live rig, the SL88 Studio makes a great alternative, featuring a nearly-as-good keyboard in a much lighter package.
Features
StudioLogic is the finished products division of Fatar, so when it comes time to show off the finest keyboards they can manufacture, it makes sense to feature them in their own family of products. The SL88 Grand shines in that regard.
Within the rugged metal case (synthetic end caps), you'll find Fatar's premium TP40, 88-key, graded hammer action, wooden keybed. It has three sensors per key and aftertouch. It has adjustable feel, with defaults for Soft, Medium, Hard, and Customizable, with six editable velocity curves. Going beyond that, however, is the Key Balance feature, which allows you to edit the velocity response of individual keys. There are six factory settings for the key balance, and memory for ten custom settings of your own. This functionality is actually used in production to accurately calibrate the response of the keys in order to be assured of an equal response from all keys.
The SL88 Grand weighs just under 46 pounds (21Kg), comparable to other premium keyboards of a 76- or 88-note variety.
For a more portable package, the otherwise identical, but confusingly named, SL88 Studio features a Fatar TP/100LR keybed, which also provides a fully weighted, triple sensor keyboard with aftertouch, but here the keys are plastic and strike a layer of memory foam at the bottom of their throw. The SL88 Studio weighs only 30 pounds (13.7Kg), and sheds as much cost as is does weight. We think SL88 Stage would be a more appropriate name for this keyboard.
The layout is refreshingly simple, and high-class all the way. Rather than throwing together a bunch of plastic knobs and sliders, there are just three real-time controllers. These metal joysticks have clever arrangements: the first one is spring-loaded on all four axes (XY) for traditional pitch and modulation control. Stick 2 is spring-loaded only in the X direction, and StudioLogic SL88 Rear PanelStick 3 isn't spring-loaded at all, useful for vector synthesis/panning/crossfade control and such.
The rear of the SL88 provides straightforward connectivity. Two pedal inputs can accommodate typical sustain-type pedals, a third pedal input supports continuous controllers, and a fourth pedal input supports either continuous controller pedals or multi-functional pedals such as the optional SLP3-D Triple Pedal. The SLP3-D provides Half-Damper functionality on the right pedal, Sostenuto in the middle, and Soft on the left pedal. Clearly, the SL88's available foot control can easily eclipse your ability to step on everything.
A USB port provides class-compliant USB MIDI connectivity to your computer, and following it are one MIDI In jack and two MIDI Out jacks. Power is supplied via a 9V external power supply, but the keyboard will also run off of USB bus power.
The center console has an elegant 320x240px TFT color display, and the control knob is actually a multi-position selector and Enter key when depressed. The SL88 has memory for 250 Programs, and each program has four programmable zones for splits and layers of your instruments. As you can see from the image below of one zone, you can easily set bank select messages (along with program changes and MIDI channel) for each zone. Such a simple little detail that is overlooked in so many controller keyboards today, yet it is essential for sending program change messages to MIDI gear containing multiple banks of sounds.

A magnetic rail system along the back is designed to accommodate various accessories. We tested the SL88 with the optional metal laptop support stand, which attaches without tools and makes it easy to place a laptop computer safely atop the keyboard, and a sheet music stand is also available.
The SL Editor is a Mac/Windows software application that provides remote control over the SL88 keyboard and its configuration (though you can perform many of the software's tasks via the hardware interface on the controller). Within the editor, you can create programs and save splits and combinations/layers, and organize them in groups, much like creating set lists in a workstation (think Korg Kronos) or plug-in host application (like Apple MainStage). You can make global changes, update firmware, customize key balance and velocity curves, etc.
Usability
The StudioLogic SL88 is a pleasure to work with, as all of the right features are in all of the right places to make controlling your keyboard rig a breeze, assuming four zones per program is enough to meet your requirements.
Before we dive into the controls, let's talk about the physical keyboards, starting with the SL88 Grand. This is pro-grade piano action, with solid wooden keys providing a traditional piano playing experience. If we had to describe the feel, we'd place this keyboard on the slower side of playability, and a bit more challenging for lead synthesizer work compared with the SL88 Studio speed-wise, but it's great for players accustomed to real piano feel and piano playability. Composers will be right at home on this one.
The SL88 Studio has a fully weighted keyboard as well, but the plastic keys give it a slightly softer feel, with a slightly faster playability. It's not quite an organ-like keyboard response (and certainly not synth action), but it's also not quite as naturally acoustic feeling as the wooden keys of the SL88 Grand. When hit hard, you can just notice the memory foam at the bottom of the key throw as the keys almost dig into the keyboard itself. That's not a complaint—just an observation of the feel.
Our biggest challenge? Picking a favorite keyboard. If price is your main decision influencer, fear not about the SL88 Studio. The feel is perhaps 80% as good as the SL88 Grand's greatness, and far superior to other weighted controllers in its price class. Throw in the rugged metal construction and it's an easy cost/class leader. If you seek a true piano-like controller and don't mind the additional weight, the SL88 Grand makes a fine choice.
Just one multi-function knob and three buttons were all it took for us to get started creating patches containing splits and layers from a variety of sound modules in our rack including a Korg Wavestation SR, Roland V-Synth XT, and Roland D-550, as well as controlling VST-based soft-synths on an Apple MacBook Pro laptop running inside of Apple MainStage.
Once we scrolled to a patch location that we wanted to use for creating our sound, we highlighted the first zone with the directional controller knob and pressed the first soft button, which drills down into that zone. From here, we could very simply select which MIDI output was our destination (MIDI 1, MIDI 2, USB), then set MIDI channel, Program Change (PC) value, and set the MSB/LSB values for our Wavestation SR and V-Synth XT. Those two synths each contain numerous banks of sounds beyond one set of 128 patches/programs and thus require setting the MSB/LSB values in order to successfully transmit proper program change messages.
From the controller itself, we could select different velocity curves, name/save our patches, and assign them to different named groups, but some of these tasks, plus others, were more easily configured via the accompanying software editor.
From the SL88's display, we could enable or disable each of the four zones in our programs by moving the controller knob/stick over a zone and clicking/depressing the knob, with disabled zones appearing in a muted version of its color on the display, and the active zones appearing bright and bold. This capability is useful if you want to save a particular program with all of the parts that a song requires, though not all at the same time. However, this feature would have been vastly more useful if we could assign a MIDI controller or pedal to turn the individual zones on/off.
SL Editor
The software editor has a very straightforward interface split into four tabs: Program, Organize, SL Touch, and Global/MIDI, and creating a program is as simple as selecting a zone, editing its values, and playing. It is so intuitive, in fact, that within minutes of installing the software, we had created a program that combined splits and layers from our three beloved rack modules as well as a patch from our laptop running Apple's MainStage (and those MainStage patches can contain their own assortment of splits and layers across various virtual instruments). You can build massively stacked sounds with the SL88 and a typical pro keyboard rig at your disposal.
Double-clicking on one of the zones brings up a detailed editor window in which you can customize the velocity and key range settings, all of the program change data, and settings for the joysticks and pedals. We could also perform some advanced tasks, like creating velocity curves that were customized on a per-key basis (not that we really needed to). We could assign names to each of the zones so that we knew which sound module was supplying the sound, and we could easily name the overall program, too.

Within the Organize tab, it was easy for us to organize sounds into collections. For some players, this is useful to organize set lists for live work. In the studio, you can create groups that arrange sounds based on the session work you do, such as organizing your orchestral collection of sounds separate from your jazz set from your pop set and so on.
Because all of these settings mirror the keyboard, once you've used the editor to set up your sounds, you can then leave the computer at home and have direct control over all of your programs and groups directly from the front panel of the SL88. Happily, though, the hardware is so well conceived that we could build sounds pretty easily from the controller itself.
We did experience some problems with the software, however. Depending on our various computer configurations and related MIDI interfaces, we encountered multiple situations where the software just wouldn't connect to the SL88 controller keyboard, either via USB or via DIN-5 MIDI cables (on both Windows 10 and Mac laptops). The fewer MIDI devices we had configured on our computer, the better luck we had with the editor's connectivity, and when it worked, it provided nearly instantaneous control.
Accessories
StudioLogic thoughtfully includes their VFP1/10 Sustain Pedal, which is a very solid, basic sustain pedal. It worked perfectly throughout testing, and was of sufficiently rugged quality to trust to our pro keyboard setup. It doesn't provide Half-Damper functionality, but the optional SLP3-D pedal does.
StudioLogic lapto stand for SL88 controller keyboardsStudioLogic currently offers a few optional accessories including dual and triple sustain pedals, a music stand, and a computer plate. The music stand and laptop plate are rugged metal options that attached via strong, rare-Earth magnets to an indented rail path running along the rear of the keyboard.
We tested the laptop stand, and it provided a very handy platform on which to place our MacBook Pro. Having the laptop directly on top of our keyboard made for a better overall experience using virtual instruments, having the controls in close proximity to the playing surface, whereas our typical laptop placement in a live keyboard rig has the computer display somewhat disconnected from the control surface. We also appreciated that the vast open space atop the SL88 makes it easy to locate a tabletop synthesizer product directly on top of the keyboard.
Documentation and Product Support
The StudioLogic SL88 includes very clear documentation—both a quick start guide and a more expansive manual (still less than 20 pages) that is straightforward in explaining the functionality of the keyboard.
Price
The SL88 Grand (MSRP $1,199.95) sells for approximately $900, while the SL88 Studio (MSRP $599.95) sells for only $500, each including the VFP1/10 Sustain Pedal (which typically sells for $30). The SL88 Studio offers an incredible value in particular, given the sturdy metal construction and excellent, fully weighted keyboard. The SL88 Grand provides an excellent value for a high quality, wooden key, fully weighted controller.Which one to buy? We wish the choice were simply between the SL88 Grand and perhaps a 76-key version of this controller with a synth-action keybed. Instead, it's a choice between two piano keyboards, and while the SL88 Grand has a somewhat more luxurious feel, the SL88 Studio still feels better than the majority of controllers at its price point. And, the weight savings make it even more exciting for gigging musicians.
Category

Value

SL88 Grand
Rating
SL88 Studio
Rating

Features

35%

Usability

35%

Sound

n/a

n/a

n/a

Documentation & Support

10%

Price

20%

---

OVERALL RATINGS
SL88 Grand = 3.5 Stars
SL88 Studio = 3.6 Stars, which earns it a WIHO Award!
3.6 stars or better: Outstanding, WIHO Award
3 stars or better: Worth considering
2 stars or better: Suited to specific needs
1 star or less: Not recommended
Contact Information
StudioLogic
www.studiologic-music.com