Judas Priest, Firepower
Genre:
Heavy Metal
Musicianship:
3.5
Songwriting:
3.5
Production & Engineering:
3.5
Vibe:
3.5
Overall Rating:

3.5
Judas Priest is back with a vengeance! When I heard they were recording new material for an upcoming album, I was excited. Having been a fan of the band for as long as I can remember, I was eager to hear what kind of new material they were producing. Firepower marks their 18th studio album to date and proves the band isn't retiring just yet.
It's astonishing that Judas Priest is still writing new material for old-school heavy metal fans. Having decades of studio and touring experience behind them, they don't show any signs of slowing down. In fact, they sound tighter, more balanced, and better than ever. Rob Halford's voice never ceases to amaze the listener. You would think decades of screaming would strain his vocals. Nope! Halford's vocals only seem to be getting stronger with each new passing year, proving he is one of the greatest vocalists in Heavy Metal.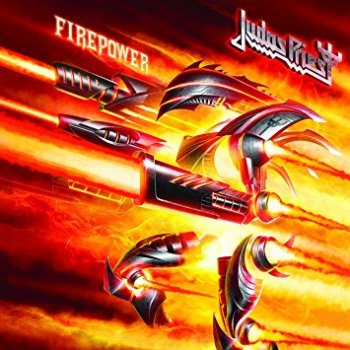 The opening track, "Firepower," immediately provides high energy with a catchy guitar riff and Halford's scream fading in before the first verse grabs your attention and straps you in for a wild ride. Between the pulsing drums and distorted guitar tones, this track has a vibe compared to the 1990 Judas Priest song, "Painkiller." Songs like "Evil Never Dies" explore the balance of heavy aggression with clean sections. Opening with a heavy palm muted guitar riff, it instantly makes your foot tap and your head bang along.
Production quality is punchy and clear. Every instrument is well balanced, with guitars and vocals front and center when necessary while drums and bass sit comfortably in the back providing the tight rhythm.
Every song on this album is a treat. Each song delivers new heavy guitar riffs, face melting guitar solos, pounding drum beats and fills, and enough screams to keep you coming back for more. Firepower will bring out the inner metalhead within you, breaking out your air guitar and air drums.
Notable Tracks:
"Firepower"
"Evil Never Dies"
"Rising in Ruins"