Winner of the KVR Audio 2018 Developer Challenge to attend The NAMM Show in Anaheim, CA on Jan 24-27, 2019. Entries are currently open.
Redwood City, CA, (July 23, 2018) – KVR Audio and NAMM announce the grand prize for the KVR Developer Challenge 2018, the signature audio plug-in, application and soundware design event. In addition to five cash and software prizes, the KVR Developer Challenge now will also offer a grand prize: the winner will receive credentials, travel and hotel accommodations to attend the 2019 NAMM Show in Anaheim, CA. The NAMM Show, which takes place January 24-27, offers the creator the chance to showcase their design to members of the music creation community in the Software.NAMM area which welcomes press, manufacturers, musicians, and retailers to learn about and demo the latest software applications.
Entries for this year's KVR Developer Challenge are open until August 30, 2018. The challenge invites everyone who develops audio plug-ins or applications and soundware to enter by simply creating and releasing an original, new, free audio plug-in, application or sound library/pack/set that will benefit the community at large.
All submissions will then be hosted for download on the KVR server and released simultaneously for public appraisal and voting. KVR members will vote on the entries based on ratings of designated criteria. The entry with the most votes will be announced in October. Prize money is sponsored by the community-funded KVR Developer Challenge 2018 donation pool and donations are currently being accepted.
The NAMM Show is the definitive platform for the music, sound and event technology industries. Annually, The NAMM Show offers the latest products from more than 7,000 brands, cutting-edge industry education across hundreds of sessions, as well as special events, concerts, and experiences where "only at NAMM" moments take place. In 2018, over 115,000 professionals attended The NAMM Show. For complete entry details and rules, and to enter or donate to the prize pool, visit www.kvraudio.com/kvr-developer-challenge/2018/.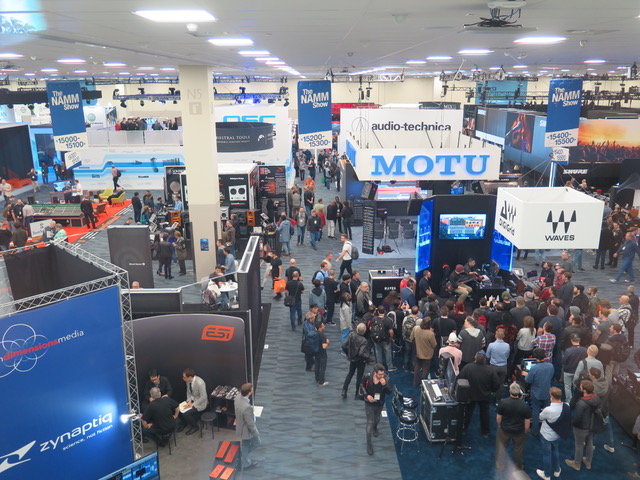 About KVR Audio News and Marketplace
KVR Audio is a global information resource and marketplace for musicians, recording engineers, sound designers, producers and all users of music technology. With a vast searchable product database, KVR Audio is a premier resource for news and updates for software products, computer peripherals, and mobile apps for music making. The KVR Marketplace offers one-stop-shopping for great deals on software, and its highly active forums offer support and creative input from and for users throughout the world. www.kvraudio.com.
About NAMM
The National Association of Music Merchants (NAMM) is the not-for-profit association with a mission to strengthen the $17 billion music products industry. NAMM is comprised of approximately 10,300 members located in 104 countries and regions. NAMM events and members fund The NAMM Foundation's efforts to promote the pleasures and benefits of music and advance active participation in music making across the lifespan. For more information about NAMM, please visit www.namm.org, call 800.767.NAMM (6266), or follow the organization on Facebook, Instagram, and Twitter.