HEART TO RELEASE REMASTERED ALBUM LIVE IN ATLANTIC CITY VIA earMUSIC ON JANUARY 25
LISTEN TO + WATCH VIDEO FOR FIRST SINGLE "LOST ANGEL"
FEATURES GUEST APPEARANCES BY ALICE IN CHAINS, DAVE NAVARRO, RUFUS WAINWRIGHT, DUFF MCKAGAN, GRETCHEN WILSON, + CARRIE UNDERWOOD.
Rock 'n' Roll Hall of Fame inductees Ann and Nancy Wilson first showed the world how much women can rock when their band Heart stormed the charts in the '70s with hits like "Crazy On You," "Magic Man," "Barracuda," "Straight On," and many more.
Live In Atlantic City pays tribute to and celebrates the band's legacy with the help of an incredible range of artists and friends to create one magical night of celebrating music — and what a night it was!
The show, which was first aired on VH1 Decades Rock Live back in 2006, finally sees its release on LP/CD/DVD/BluRay — and it's newly mixed and mastered. It will be released on January 25 via earMUSIC.
Check out "Lost Angel" here.
Here's a refresher about this historic performance. Country music star Carrie Underwood, Jane's Addiction founding member and former Red Hot Chili Peppers guitarist Dave Navarro, country singer-songwriter Gretchen Wilson, and Canadian-American singer-songwriter/composer Rufus Wainwright all participated in the show.
An exceptional highlight of the show was the return of renowned grunge rockers Alice In Chains, with Guns N' Roses' Duff McKagan joining his friends on stage. Each guest artist had the chance to perform two or three song with Heart. Navarro performed on "Crazy On You," while McKagan appeared on Alice In Chains' "Rooster."
A joint performance of "Barracuda" featured all of the artists rounded up for this monumental show. It will finally be released on audio as well as visual formats for the world to enjoy.
LIVE IN ATLANTIC CITY TRACK LISTING:
1. "Bébé Le Strange" (with Dave Navarro)
2. "Straight On" (with Dave Navarro)
3. "Crazy On You" (with Dave Navarro)
4. "Lost Angel"
5. "Even It Up" (with Gretchen Wilson)
6. "Rock 'n' Roll" (with Gretchen Wilson)
7. "Dog & Butterfly" (with Rufus Wainwright)
8. "Would?" (with Alice In Chains & Duff McKagan) *
9. "Rooster" (with Alice In Chains & Duff McKagan)
10. "Alone" (with Carrie Underwood)
11. "Magic Man"
12. "Misty Mountain Hop" (with Dave Navarro)
13. "Dreamboat Annie"
14. "Barracuda"
*CD and LP Exclusive
DVD and Blu-ray Also Include:
Bonus: Heart Confidential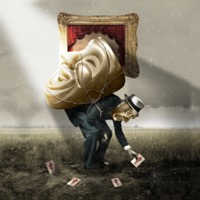 JOE JACKSON TO RELEASE NEW STUDIO ALBUM FOOL ON JANUARY 18, 2019
"FOUR DECADE TOUR" TO CELEBRATE 40 YEARS AS A RECORDING ARTIST
NEW SONG "FABULOUSLY ABSOLUTE" IS AVAILABLE NOW
Following the 2015 release of the critically acclaimed Fast Forward, legendary songwriter Joe Jackson has announced the release of his new studio album Fool. The album is available for pre-order here.
Listen to the first track "Fabulously Absolute" here.
The record, which is the twentieth studio album of Jackson's career, is the fulfillment of a career-long dream: to finish a tour and head straight into the studio with the band firing on all cylinders. So, on July 29, Jackson wrapped up his 2018 summer tour at The Eqyptian Theater in Boise, Idaho. On the following day, he set up shop at Tonic Room Studios in town.
Reflecting on the recording, Jackson said, "When it looked like I'd be recording in late July and mixing around my birthday in August, it struck me that the only other occasion that had happened was while making my first album. It still took a while for it to sink in. This would be 40 years on. The road to this album is littered with the wrecks of songs and half-songs that didn't make the grade. There are eight survivors, which I think is enough. How significant the resurgence of vinyl is? I'm not sure. But I did think of this as an album, with two complementary sides of about 20 minutes each."
He finished, "I never have an overall theme in mind when I start trying to write songs for an album, but sometimes one will develop. In this case, it's comedy and tragedy, and the way they're intertwined in all our lives. The songs are about fear and anger and alienation and loss, but also about the things that still make life worth living: friendship, laughter, and music, or art, itself. I couldn't have done this in 1979. I just hadn't lived enough."
The album was co-produced by Jackson and producer Pat Dillett (David Byrne, Sufjan Stevens, Glen Hansard). The band in question was the same group that Jackson has played live with ever since the release of Fast Forward: Teddy Kumpel on guitar, Doug Yowell on drums, and long-time collaborator Graham Maby on bass. It's worth noting that Maby was on that first recording session 40 years ago, as well. The Fast Forward Tour took on a life of its own and enjoyed several encores over the last three years – with the band ultimately playing 103 shows together during that time span.
Starting February 2019, Jackson and the band will embark on a new world tour, playing shows throughout the U.S. and Europe.
"So, here comes a big tour," he says. "We want to celebrate the fact that this is happening after 40 years. Anything else would be like sulking in a room by yourself on your own birthday party. Looking for some way to organize a show out of 40 years' worth of material, I decided to draw on five albums, each representing a decade: Look Sharp (1979), Night And Day (1982), Laughter And Lust (1991), Rain (2008), and Fool (2019). We'll also throw in a couple of songs from other albums and some new covers. I can't wait. Let's party."
Tickets go on-sale to the general public on Friday, October 12 at 10am local time here. Each North American concert ticket includes a digital download of Fool.
FOOL TRACK LISTING:
1. "Big Black Cloud"
2. "Fabulously Absolute"
3. "Dave"
4. "Strange Land"
5. "Friend Better"
6. "Fool"
7. "32 Kisses"
8. "Alchemy"
JOE JACKSON ON TOUR:
2/5 — Bijou Theatre — Knoxville, TN
2/7 — Center Stage — Atlanta, GA
2/9 — Lincoln Theatre — Washington, DC
2/10 — The National — Richmond, VA
2/12 — Scottish Rite Auditorium — Collingswood, NJ
2/13 — Shubert Theatre — Boston, MA
2/15 — Town Hall — New York, NY
2/16 — Town Hall — New York, NY
2/18 — Danforth Music Hall — Toronto, ON
2/21 — Thalia Hall — Chicago, IL
2/22 — Thalia Hall — Chicago, IL
2/24 — Paramount Theatre — Denver, CO
2/27 — Aladdin Theater — Portland, OR
2/28 — Neptune Theatre — Seattle, WA
3/2 — The Masonic — San Francisco, CA
3/3 — Crest Theatre — Sacramento, CA
3/6 — Balboa Theatre — San Diego, CA
3/8 — Orpheum Theatre — Los Angeles, CA
3/9 — Orpheum Theater — Phoenix, AZ
earMUSIC ONLINE:
Facebook
earMusic Website