Latest MultiPad boasts 9 customizable RGB pads, 4.3" full-color display, built-in sampler/looper, 32GB storage, 5 built-in effects processors, over 8000 sounds for unlimited creative opportunities.
Cumberland, RI USA (November 22, 2018)—Alesis (alesis.com), the world's leading manufacturer of electronic instruments and components for today's musicians, today announced the introduction of their new Strike MultiPad electronic drum instrument, an incredibly capable and versatile device that far surpasses the performance and creative potential of any previous electronic drum pad. Never before has such sheer percussive power been built into a single unit or been so easy to play.
Alesis designed the Strike MultiPad around the drummer's requirement to be able to sample, edit, loop and perform in a seamless manner. To that end, the MultiPad offers an unprecedented 8000+ built-in sounds, 32GB of storage and the ability to record samples from any source (smartphone, mic, off the internet, via USB, from virtually any other audio device). The nine velocity-sensitive pads have customizable RGB lights and are easily configured for maximum playing convenience. Plus, the customizable RGB lights under each pad guarantee that players will never miss a beat – no matter how dark or foggy the stage is. There are five built-in effects processors and a Custom Effect Control, so players can really personalize their sounds/loops. Plus, there are multiple ins/outs with USB audio and MIDI interface, multiple external drum/cymbal triggers and an Alesis-exclusive 4.3" color screen to make checking system status or performing edits a snap. This kind of total percussive firepower is simply not available anywhere else, even in multiple units.
Features:
• 9 Velocity-Sensitive pads with customizable RGB lights
• 32GB of internal storage with over 6GB of included samples and loops
• 4.3" color display delivers fast visual system status, makes editing easy
• Built-in Sampler - capture the perfect sound from your phone, mic, or computer
• Built-in Loop Recorder - create custom loops in real time
• 2 channel USB audio interface - makes it fast and easy to connect to your computer
• Connect a USB drive to quickly load your own WAV files
• Five onboard effects processors (3 kit FX, 1 master FX, 1 comp/EQ)
• Separate Main, Aux and Headphone outputs
• Three trigger inputs and two dual foot-switch inputs for system expansion
• "A-LINK" - Two fully-assignable infinite rotary encoders
"The Alesis Strike absolutely redefined what drummers could expect from an electronic drum kit in terms of playing response, realistic tonal accuracy and sound/effect versatility," said John Emrich, Director of Drum Development for Alesis. "Now our new Strike MultiPad does the same thing for electronic pad instruments. Nothing else has anywhere near its combination of customizability, built-in sampling/looping capability, ease of playing and incredible versatility. This isn't an ordinary drum pad like all those others. It's a Strike MultiPad, and that says it all!"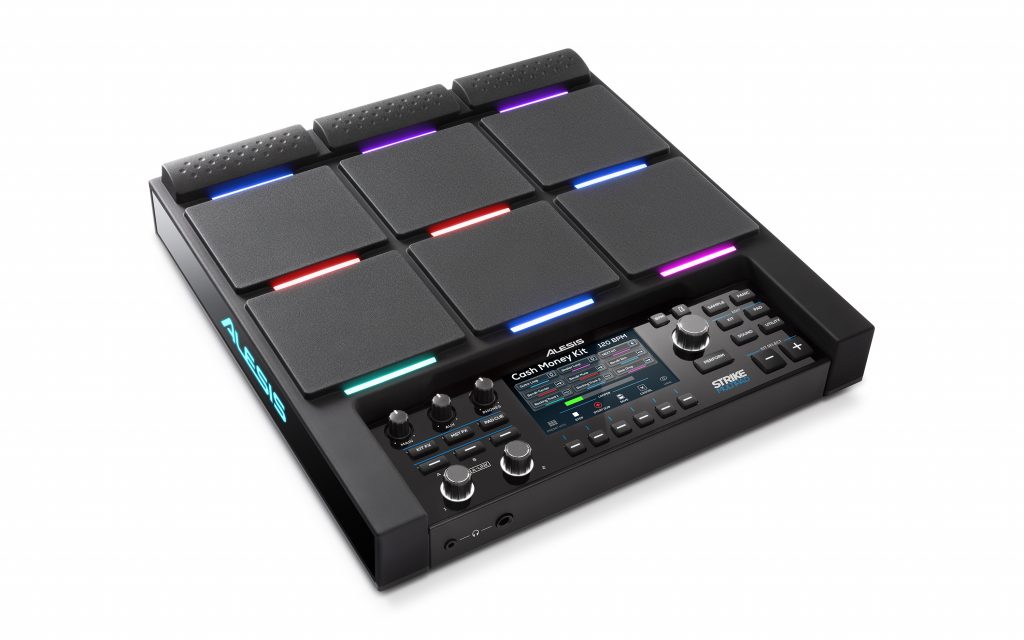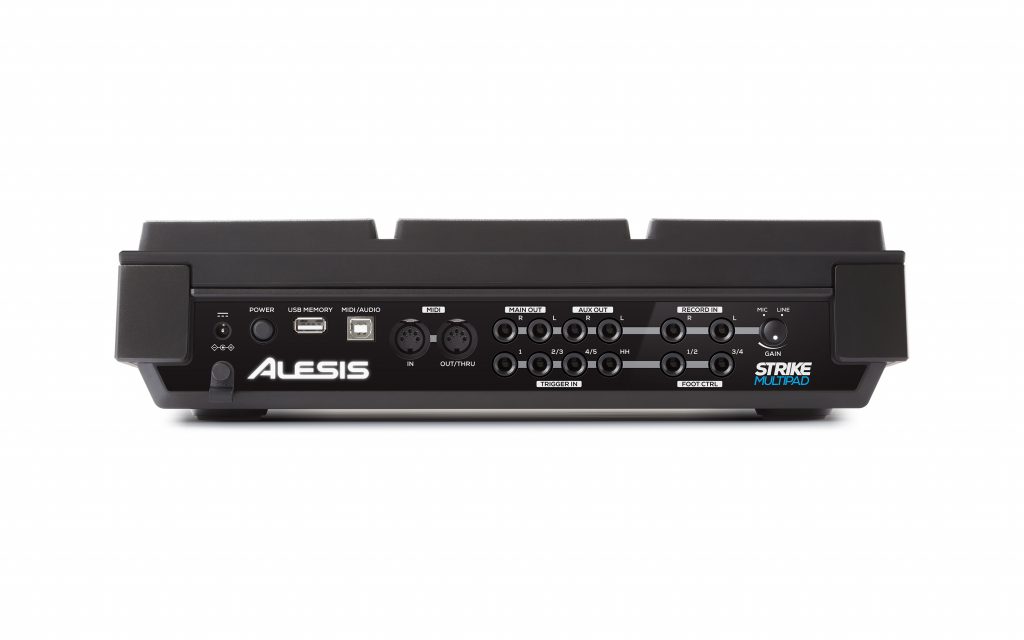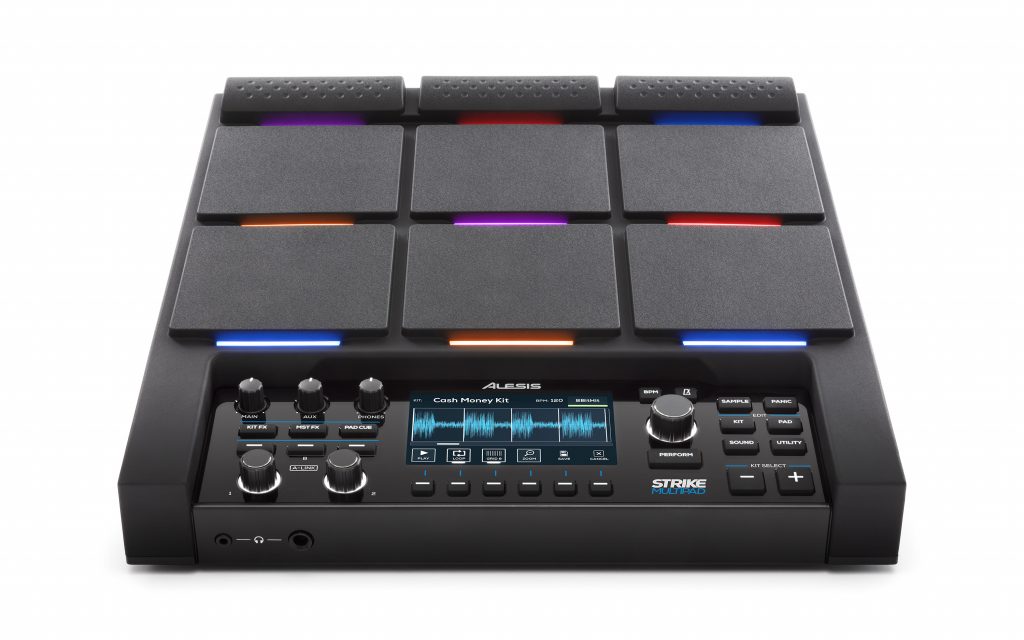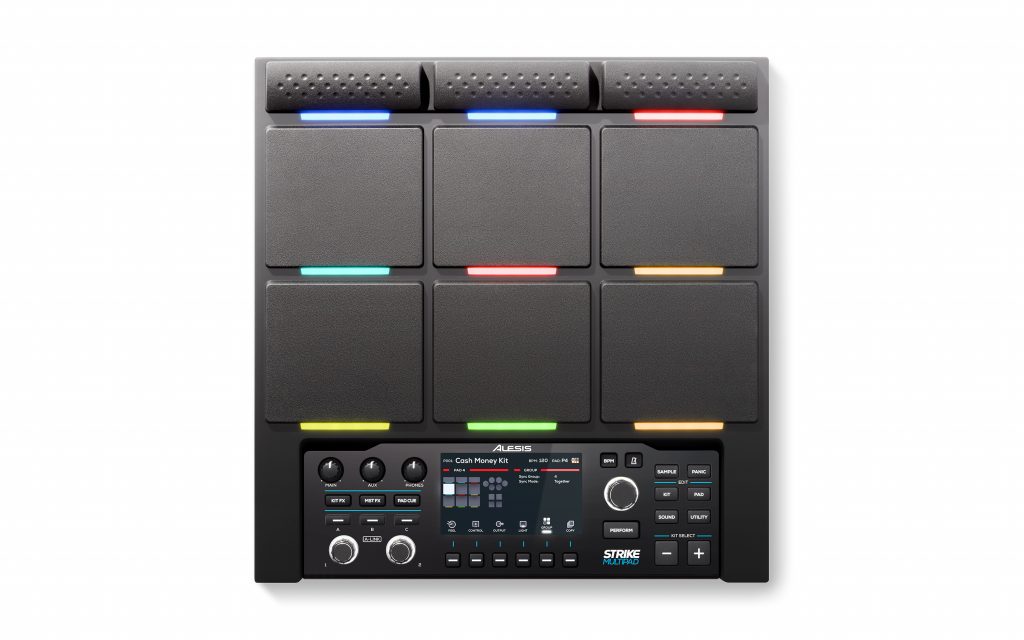 About Alesis
Since the 1985 unveiling of the affordable XT Reverb, Alesis (alesis.com) has led the charge to create inventive electronic products that benefit every stage or studio musician. Alesis innovation continues with electronic percussion, keyboards, monitors, recording gear, amplifiers, as well as professional products based on Bluetooth technology and Apple's iOS platform. Alesis is a proud member of a premier family of brands known as inMusic (inmusicbrands.com).