DEAR MUSICIANS,
A Lehle customer recently wrote in a social-media post: "I dream of modifying all the pedals of the world with the LEHLE SWITCH BTN"
We are extremely honored by this compliment but good news is that this dream can now come true, as our brand new components shop is now online: www.lehle-components.com
LEHLE SWITCH BTN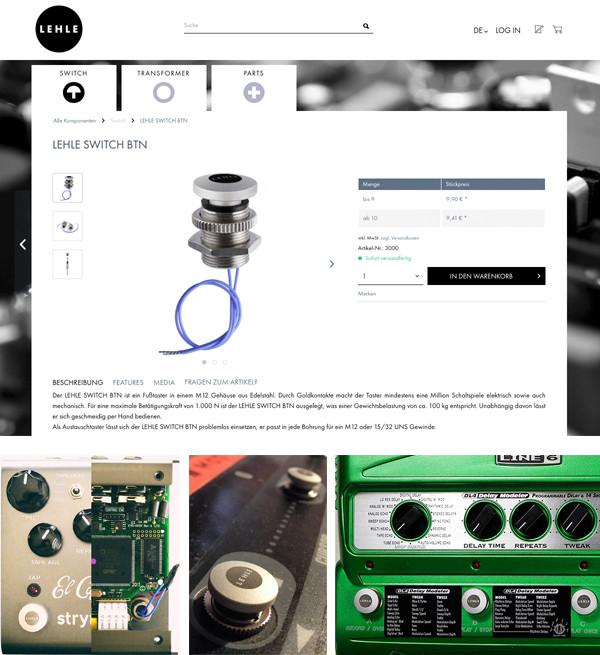 Our new momentary switch LEHLE SWITCH BTN is now available there. Its uncomplicated installation enables you to modify your existing pedals with ease. www.lehle-switch.com
TRANSFORMER AND PARTS

Our well known LEHLE transformers, as used in the LEHLE P-SPLIT II, LITTLE DUAL and the LEHLE DUAL SGoS, are available as individual parts in our online-shop, too.
Aside from these components which you can use for modding or pimping an existing pedal, our webshop is the perfect place to find a steadily increasing selection of spare parts for repair work and DIY projects.
www.lehle-components.com
We look forward to welcoming you soon at www.lehle-components.com!