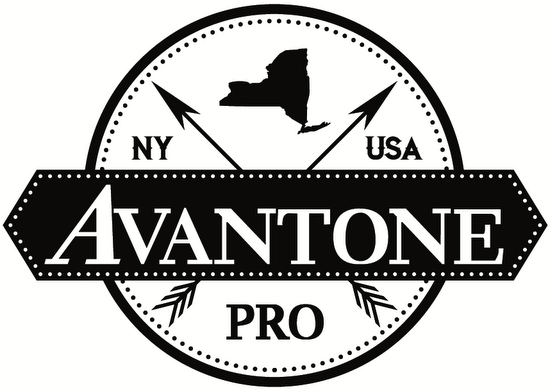 TALLMAN, NY, USA: Affordable high-quality audio products producer Avantone Pro is proud to announce upcoming availability of its CLA-10A — an active studio monitor system following hot on the heels of last year's CLA-10 passive studio monitor and complementary CLA-200 Studio Reference Amplifier, both developed in close collaboration with GRAMMY® Award-winning mix engineer Chris Lord-Alge (to whom they not only owe their shared 'initials' but also their very existence) — at The 2019 NAMM Show, January 24-27 in Anaheim, California…

Avantone Pro unleashed its CLA-10 classic studio reference monitor — manufactured as a full-range, two-way passive pair for fixed or remote locations while also accurately recreating an iconic studio monitoring mainstay, much loved in the music industry among pop and rock recording engineers to this day as a valuable mixing tool with which to reveal shortcomings in recordings — upon an unsuspecting world in June 2018; it has since become the number one-selling passive studio monitor in the world. Within months, the complementary CLA-200 Studio Reference Amplifier successfully filled the void for a reasonably-priced, classically-designed Class A/B amplifier as a dynamic, high-output, high-resolution, full-range system built the 'old school' way.
With today's timely announcement, Avantone Pro is all set to divide and conquer with its CLA-10A active monitoring system. Said system shares the same 35mm AV10-MHF high frequency silk dome-based tweeter and custom-designed 180mm AV10-MLF low-frequency driver — based on paper cone construction with 'old-school' speaker design artistry, thanks to the finest pulp material that performs as closely as possible to the original by being press formed rather than die cut for tonal consistency — found in the perennially popular CLA-10, as well as its cabinet construction. Being an active design, each pair of CLA-10A monitors make beautiful music together, thanks to their matching beefy A/B power amplifiers.
Avantone Pro has been constantly asked which version of the original studio monitoring mainstay its CLA-10 is based upon; ultimately, the company can now proudly proclaim... all of them! Thoughtfully, the CLA-10A boasts a rear-mounted VTPC (Variable Tissue Paper Control) knob that allows users to simulate anything — from the vertical 'm' model to the horizontal 'Studio' version — and everything in-between. Better still, this tone control effectively enables each user to choose the tweeter brightness that best serves their individual needs.
Needless to say, most two-way active studio monitor designs deploy a switch mode power supply and Class D amplifier. While this has proved to work well in recent years, Avantone Pro still places value on tradition. Bolstered by the success of the CLA-10 and CLA-200 Studio Reference Amplifier, Avantone Pro's designers decided to stay with what engineers the world over have come to expect from that killer combination. As a result, the CLA-10A uses a linear power supply to deliver 200W of Class A/B output. Obviously a heat sink is required to do so. So it weighs more as a result. Resultant sound, though, is simply awesome.
Achieving that awesome-sounding result involves using a monolithic integrated circuit Class A/B amplifier with wide voltage range and high current-capable output. Operating in Parallel Mode — with two devices ganged together to deliver higher output power into low impedance loads — makes for better thermal load performance at high power. At low power, THD (Total Harmonic Distortion) is a phenomenal 0.005%; at rated load it is 0.1%, yielding excellent performance at power compared to Class D amps. The circuit uses a mixed bipolar MOS high-voltage technology called BCDII 100/120, which avoids secondary breakdown phenomena by handling high-current output without unwieldy circuit complexity and external components. Consequently, this makes it possible to deliver very high power in a reasonable package with the clean, smooth sound of a linear amplifier.
Actually, the system itself is being run at +/-40 VDC, yielding a rock-solid 200W RMS at 1kHz into 8 ohms. Obviously, rather than use an SMPS (Switch Mode Power Supply) with the associated noise that entails, Avantone Pro opted to take a traditional design route, remaining with a linear power supply. So the power supply itself uses a massive 'old-school' toroidal transformer to create the classic performance of an A/B amplifier. Although many companies choose to use an SMPS and Class D for this kind of system, Avantone Pro decided to stay with classic technology to maintain the legacy sound that everybody associates with this design. Duly done, mission accomplished duly achieved... an active studio monitor system fit for following hot on the heels of last year's CLA-10 passive studio monitor and complementary CLA-200 Studio Reference Amplifier!


The CLA-10A arrives at Avantone Pro's US Dealers (http://www.avantonepro.com/us-dealers.php) in late-March/early-April 2019, with a MAP of $999.00 USD per pair. (Worldwide Distributors are listed by country here: http://www.avantonepro.com/worldwide.php)
For more in-depth information, please visit the dedicated CLA-10A webpage here: http://www.avantonepro.com/cla-10a.php
Watch five-time GRAMMY® Award-winning mix engineer Chris Lord-Alge's compelling CLA-10A introductory video here:

As a producer of affordable, high-quality microphones, studio monitors, and accessories,

 
Avantone Pro

 
is a different kind of audio company — a creative vehicle, in effect, enabling its core team to bring to market the things viewed as missing in the industry. Indeed, this could be anything as simple as meeting a particular price point to give excellent quality for reasonable pricing to a product that simply does not exist until built by that team. Far from using the shotgun approach to creating a product line, however, each and every product produced has passion and purpose driving it forward. Regardless of whether attracting a two- or four-figure price tag, attention to design is consistent throughout all Avantone Pro products. Performance comes first, of course, but a great deal of design time is spent creating visually attractive products. Put it this way: the company collectively enjoys classic, timeless designs itself; it is convinced, therefore, that others feel the same way! With its microphones and monitors used in studios around the world — whether within home-based project setups or world-renowned multi-million-dollar facilities, Avantone Pro is sensitive to the real-world operating budgets of bigger and smaller studios alike but also appreciates struggling songwriters/artists who are passionate about creating great music yet must adhere to budget limitations based on common sense spending. Since it strives to offer products that anyone would be proud to own and have long-term use of in the quest for creating great music, even those on a budget can comfortably access Avantone Pro's world-class sound.