ANAHEIM(January 24, 2019) – Yamaha today showcased the Recording Custom Birch and Tour Custom Maple snare drums, expanding both classic series with powerful tones and sonic character.
Following the success of the 2016 updated Recording Custom Series, the Recording Custom Birch snares retain the same traditional essence. With the tonality of birch wood and the one-piece lug design, this snare ensures optimal sustain to produce a crisp, articulate sound. The RBS1455, a 14''x5.5'' 6-ply birch shell, delivers a wide tuning range and dynamic response. The RBS1480,a 14"x8" 6-ply birch shell, was designed to create a fat, powerful sound with extra depth. Both models are equipped with a heavy-duty Q-Type strainer and triple-flange hoops, and are available in the four Recording Custom finishes: Solid Black, Classic Walnut, Real Wood and Surf Green (shown from top to bottom below, and are similar for both Recording Custom models).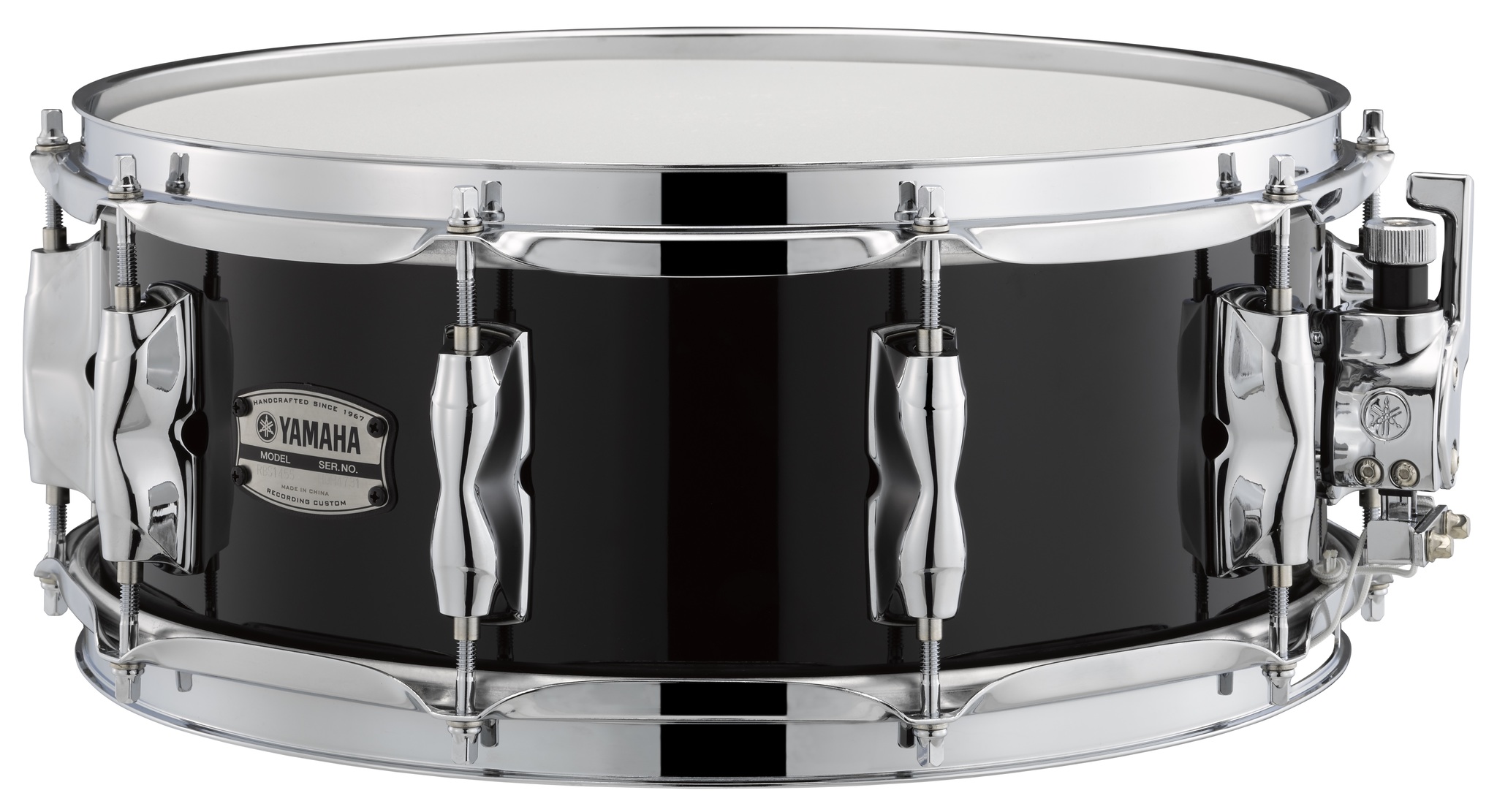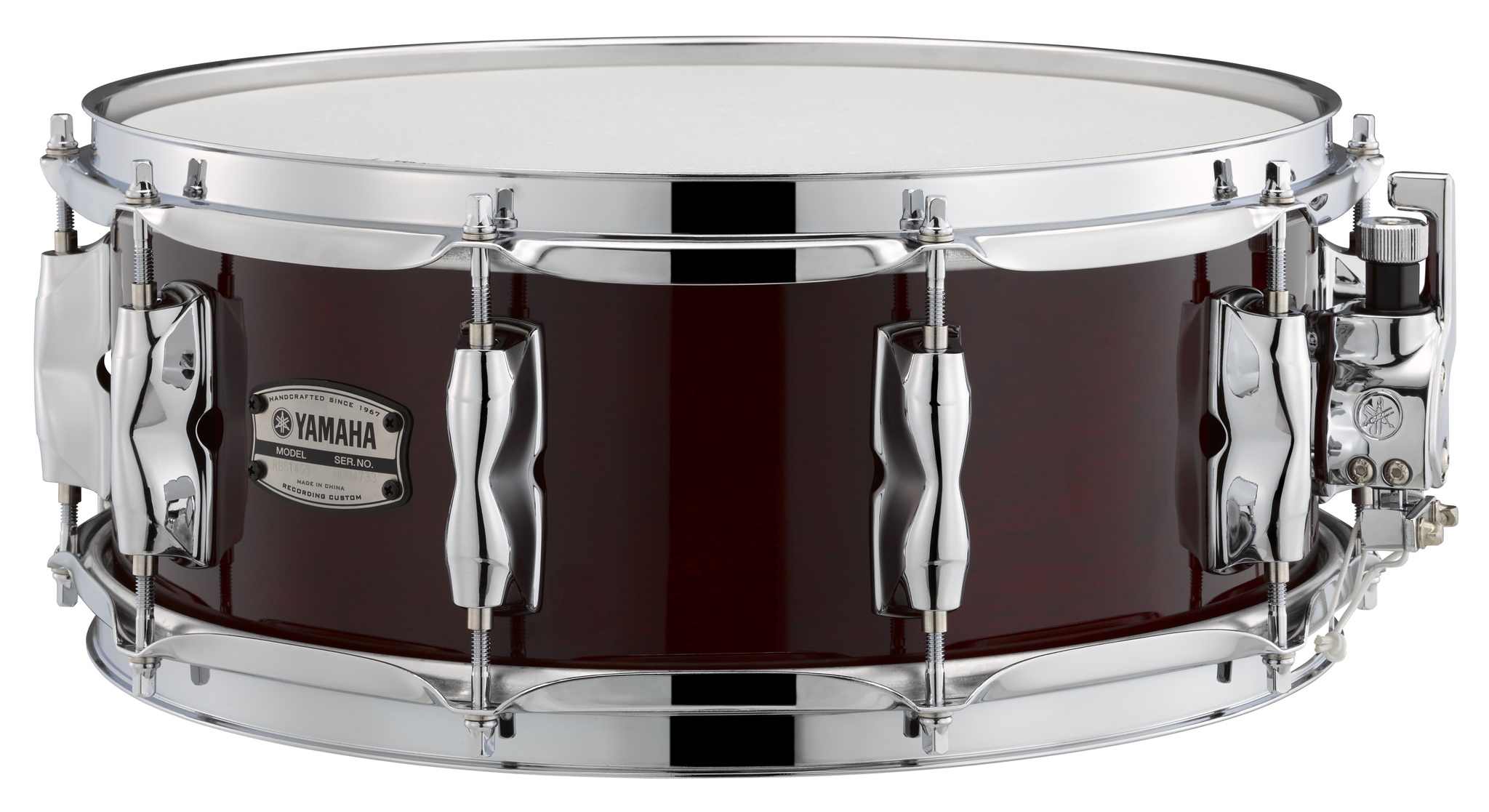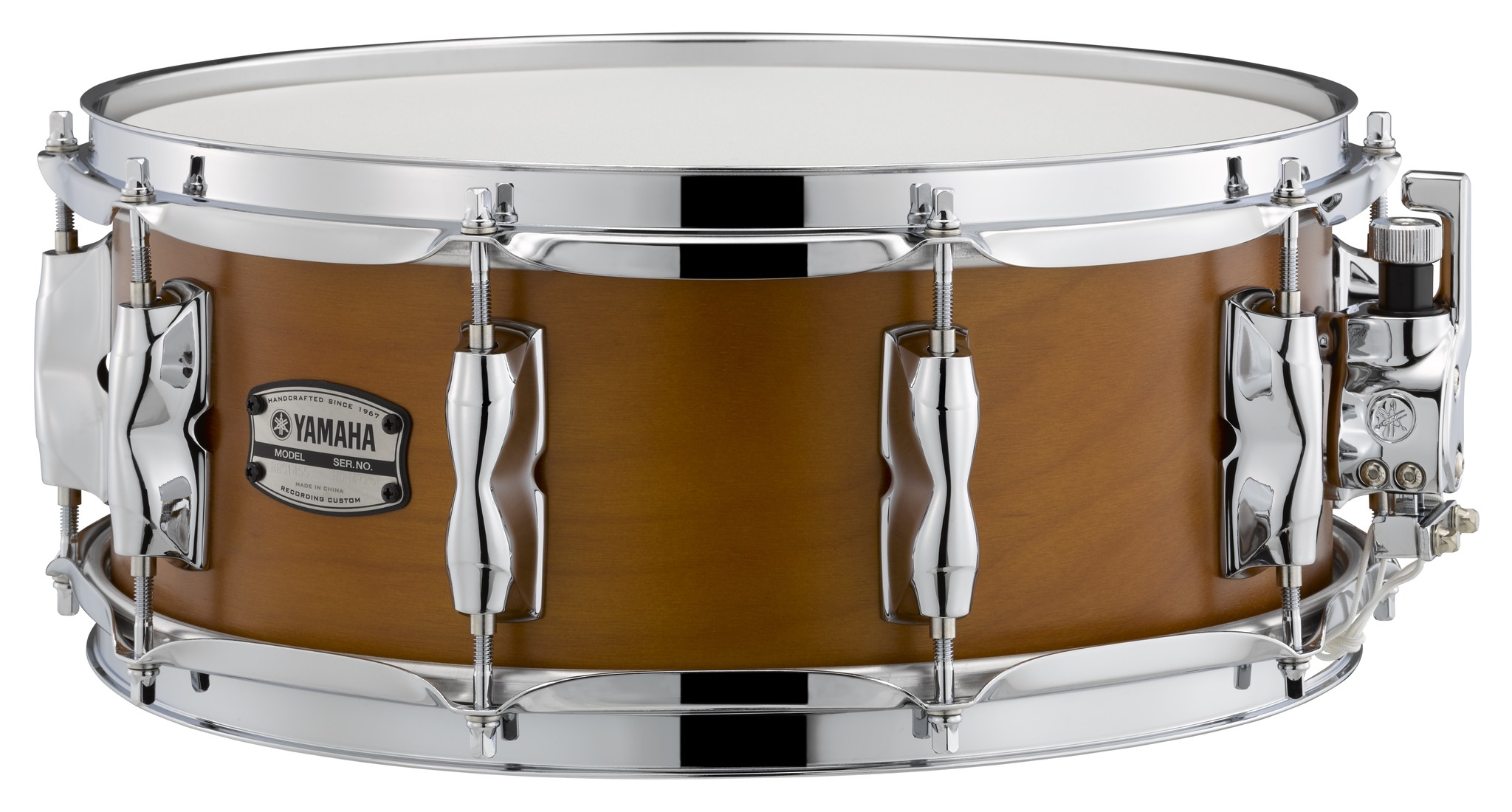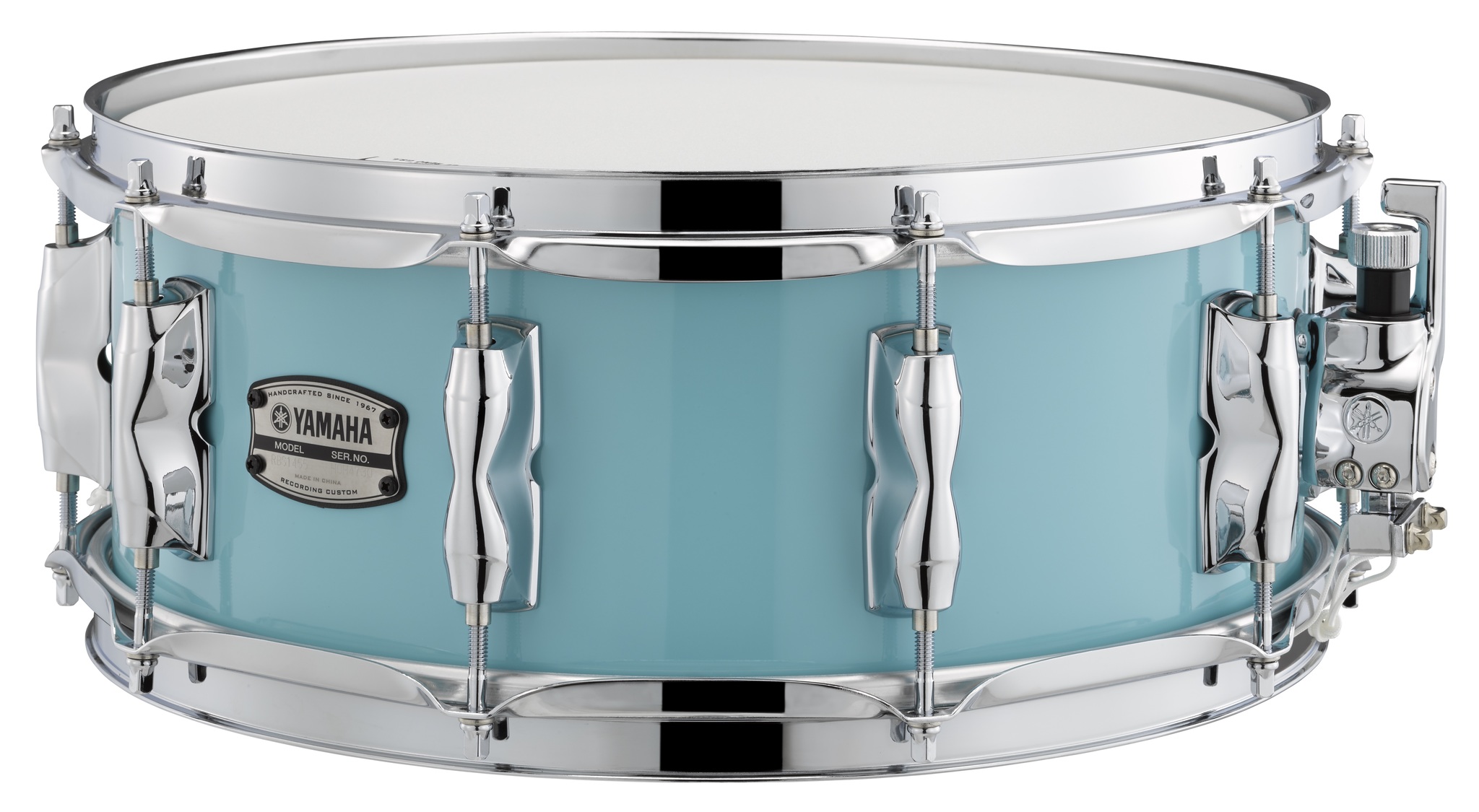 Complementing the Tour Custom Series drum set released in 2017, the Tour Custom Maple snare drums emphasize the organic look and sound that drummers desire. Equipped with a 6-ply, 5.6mm, all-maple shell, this snare drum packs a punch with warm tones and the perfect amount of brightness and attack. The series includes the TMS1455, a 14"x5.5" shell, and the TMS1465, a 14"x6.5" shell, both designed with a 2.3mm Inverse Dyna Hoop, Absolute lug and P-Type Strainer, offering a wide sound range and durability for the working drummer. Both snares are available in five beautiful satin finishes: Butterscotch Satin, Caramel Satin, Candy Apple Red Satin, Chocolate Satin and Black Licorice Satin (shown from top to bottom below, and are similar for both Tour Custom models).
"These new snare drums are another successful collaboration with a variety of Yamaha Artists to draw on the popularity of the legendary Recording Custom series and the well-known versatility of the Tour Custom series," said Steven Fisher, marketing manager, Yamaha Drums. "We've watched the demand for deeper snare drums grow alongside the typical drummer's ever-increasing drive to develop his or her own sound, and these new wood snares give them the range they need to experiment and create."
Pricing and Availability
The Yamaha Recording Custom Birch snare drums and Yamaha Tour Custom Maple snare drums are currently shipping.
Recording Custom Birch snare drums:
RBS-1455 MAP - $599.99
RBS-1480 MAP - $649.99
Tour Custom Maple snare drums:
TMS-1455 MAP - $299.99
TMS-1465 MAP - $329.99
For more information, please visit the Yamaha booth at the 2019 Winter NAMM Show in the Anaheim Marriott Hotel, Marquis Ballroom, January 24-27, 2019, or https://yamaha.io/2A9JLIN