New Studio Album, "The Secret" April 26th via Frontiers Music Srl
Grammy Award winning, legendary music icon and master of progressive rock, Alan Parsons will return with a new album, "The Secret" on April 26, 2019 via Frontiers Music Srl. Alan has released a new video for the second single from the album, "I Can't Get There From Here."
Watch it HERE:
The song features Jared Mahone on lead vocals and incorporates footage from the feature film "5/25/77"
Pre-order "The Secret" in multiple formats and stream singles HERE: http://radi.al/AlanParsonsTheSecret
Available on CD, CD + DVD Audio Deluxe Edition (DVD includes Stereo Hi Definition Mix and 5.1 Surround Audio Mix), LP (Standard & Color), limited edition Box Set, and Digital. Box Set includes CD+DVD Deluxe Edition, 180g Gatefold Vinyl, the rare "LiveSpan" 2CD set, exclusive T-shirt (size: XL for US retailers, L for all European retailers), Poster, Numbered Lithograph (album cover).
The first single "Miracle", featuring Jason Mraz on vocals, can be streamed HERE:
Alan's longtime hobby has been performing magic and this brand new album showcases his own passion for the craft, hence the title "The Secret." The album sees a return to the pop rock sound with symphonic and progressive rock interludes which the Alan Parsons Project was known for.
"Magic has always been a passion of mine, I am a member of The Magic Castle in Los Angeles. I've also worked with the Japanese magic company Tenyo, writing instruction books and catalogs for their tricks. I dabble with magic myself in my free time, so an album with magical influences was a natural progression".
Alan's history in the music business one is a storied and unique one. He was fortunate enough to work as assistant engineer on the last two albums by The Beatles and after he became a fully-fledged recording engineer, he went on to work with Paul McCartney and The Hollies, among many others. But it was his contribution as engineer on Pink Floyd's classic "The Dark Side Of The Moon" that really got him the world's attention. That soon led to striking successes as a producer, notably with Pilot's "Magic", John Miles' "Highfly" and "Music", and Steve Harley's "Make Me Smile". He also produced the hugely successful "Year Of The Cat" album with Al Stewart and two albums with American prog rock band Ambrosia.
With his long-standing previous APP collaborators, guitarist Ian Bairnson, drummer Stuart Elliott and orchestral arranger Andrew Powell, Alan dropped the "Project" identity for Alan Parsons' "Try Anything Once" in 1994. The partnership continued for "On Air" in 1996 and "The Time Machine" in 1999. During this time, the first incarnation of "Alan Parsons Live Project" toured extensively all over the globe. Following Alan's relocation to California in 1999, a brand new Live Project band was formed in 2003. Another band reshuffle happened in 2010. The current live band consists of Alan on acoustic guitar, keyboards and vocals, P.J. Olsson on vocals, Tom Brooks on keyboards, Guy Erez on bass, Jeff Kollman on guitar and vocals, Danny Thompson on drums, Todd Cooper on sax, percussion and vocals, Dan Tracey on guitar and vocals.
Parsons' last album "A Valid Path", a unique foray into the world of electronica, was released in 2004.
Tracklist:
1. THE SORCERER'S APPRENTICE (instrumental)*
2. MIRACLE (lead vocal: Jason Mraz)
3. AS LIGHTS FALL (lead vocal: Alan Parsons)
4. ONE NOTE SYMPHONY (lead vocal: Todd Cooper)
5. SOMETIMES (lead vocal: Lou Gramm)
6. SOIRÉE FANTASTIQUE (lead vocal: Todd Cooper, Alan Parsons)
7. FLY TO ME (lead vocal: Mark Mikel)
8. REQUIEM (lead vocal: Todd Cooper)
9. BEYOND THE YEARS OF GLORY (lead vocal: PJ Olsson)§
10. THE LIMELIGHT FADES AWAY (lead vocal: Jordan Huffman)
11. I CAN'T GET THERE FROM HERE (lead vocal: Jared Mahone)§ featured in Motion Picture "5-25-77"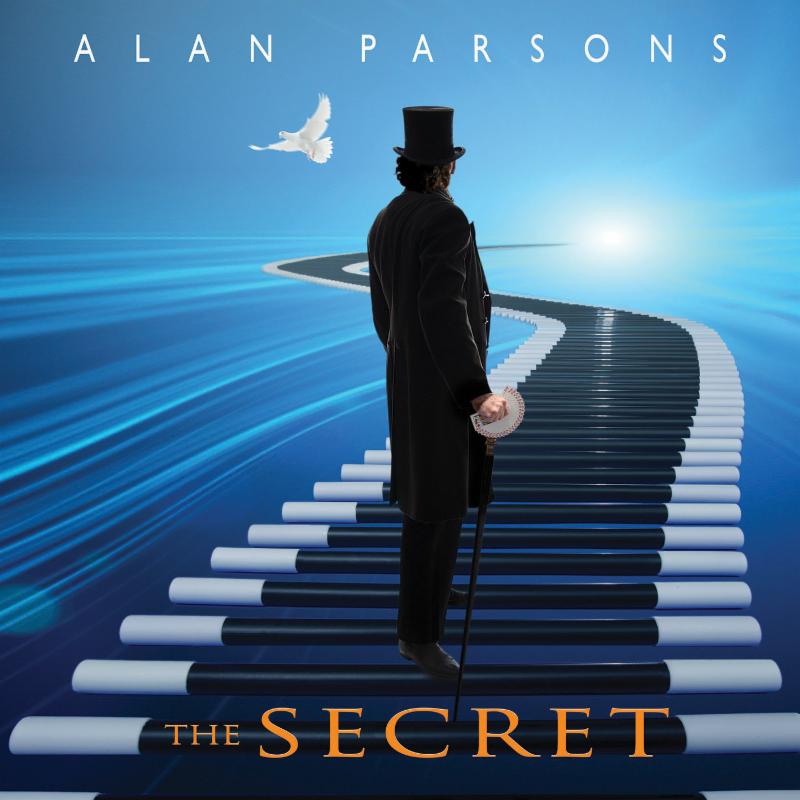 Guitars: Steve Hackett (on *), Jeff Kollmann, Dan Tracey, Tony Rosacci, Ian Bairnson (solo on §), Alan Parsons
Synth, Keyboards: Andy Ellis, Tom Brooks, Dan Tracey, Alan Parsons
Piano: Pat Caddick, Angelo Pizzaro
Bass: Nathan East (on *), Guy Erez, Jeff Peterson
Drums: Vinnie Colaiuta (on *), Danny Thompson, Carl Sorensen
Sax: Todd Cooper
Cello: Michael Fitzpatrick
ORCHESTRAL ARRANGEMENTS Tom Brooks / STRINGS CONDUCTED BY Alan Parsons except on * Tom Brooks
ORCHESTRA The CMG Music Recording Orchestra of Hollywood
PERCUSSION Alan Parsons
UKULELE Jake Shimabukuro
TROMBONES Oscar Utterström
TRUMPETS Vinnie Ciesielski
Alan Parsons Live:
04/04/19 Beverly Hills, CA Saban Theatre
04/06/19 Reno, NV Grand Sierra Resort – Grand Theatre
04/07/19 Jackson, CA Jackson Rancheria Casino
04/09/10 Boise, ID Egyptian Theater
04/10/19 Portland, OR Revolution Hall
04/12/19 Bow, WA Skagit Casino Resort
04/13/19 Bow, WA Skagit Casino Resort
04/15/19 Calgary, AB Grey Eagle Event Centre
04/16/19 Edmonton, AB Winspear Centre
--> 04/27/19 Milan, Italy Live Club Frontiers Rock Festival <--
04/28/19 Pratteln, Switzerland Z7 Pratteln
04/30/19 Amsterdam, AQ Paradiso
05/01/19 Nijmegen, AQ De Vereening
05/02/19 Brussels, BE Ancienne Belgique
05/04/19 De Oosterpoort Groningen, Netherlands
05/05/19 TivoliVredenburg Utrecht, Netherlands
06/03/19 Mann Auditorium Tel Aviv, Israel
06/04/19 Mann Auditorium Tel Aviv, Israel
06/10/19 Crocus City Hall Moscow, RU
06/14/19 Oldenburg, DE Weser-Ems-Halle
06/15/19 Leipzig, DE Haus Auensee
06/16/19 Hamburg, DE Stadtpark
06/18/19 Munster, DE Halle Munsterland
06/19/19 Dusseldorf, DE Mitsubishi Electric Halle
06/21/19 Frankfurt am Main, DE Jahrhunderthalle
06/22/19 Berlin, DE Admiralpalast
06/24/19 Munchen, DE Circus Krone
For More Info Visit:
http://alanparsons.com/
https://www.facebook.com/alanparsons
https://twitter.com/alanparsons
https://www.instagram.com/alanparsonsmusic/