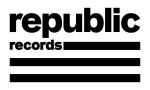 "Nothing Scandalous Here: It's Time To Grant Thunderpussy's Trademark!" - Forbes Magazine
"Thunderpussy is everything you want in rock - raw, spontaneous, bombastic, outrageous - and they've got the look, songs, musicianship and dynamic live show to take your breath away."
- NPR Music

"Seattle-based group Thunderpussy boast tunes just as brazen as their band name."
- Billboard

"The four-member band is creating a musical sound that's all their own." - Refinery29
"...classic-rock muscle with soulful vocals and punk energy..." - Rolling Stone
Seattle-based all female rock band Thunderpussy shares a fiery cover of Jefferson Airplane's "Somebody To Love" today, ahead of a Supreme Court case on April 15 that will determine the fate of trademarking their name. Of the song, the band says, "At a time when it feels like empathy and compassion are lost and the polarization of thoughts and ideas is paramount, maybe it's time to stop looking for someone to blame and instead find someone to love."
LISTEN TO "SOMEBODY TO LOVE" HERE!
The song follows the release of Thunderpussy's self-titled debut album last year via Stardog Records/Republic Records, which Pearl Jam's Mike McCready lent guitar and production on, calling them his "favorite new band." Listen to Thunderpussy HERE!
In May 2015, Thunderpussy applied for a US trademark to protect their name and brand in preparation for world domination. A short time later, they received a letter from the US Patent & Trademark Office (USPTO) denying the band their trademark on the grounds that their name was "immoral" and "scandalous" per the guidelines laid down in the Truman-era Lanham Act of 1946, even citing Urban Dictionary as a credible source as to why the word pussy is regarded as a derogatory term.
The band's fate now depends on the outcome of a new case, Iancu v. Brunetti, which will be argued at the Supreme Court on April 15, 2019, where Eric Brunetti will be defending his clothing brand, FUCT, a case he's been fighting for nearly 20 years.
Two years ago, Asian-American band The Slants won their case based on the argument that they were reappropriating an ethnic slur and turning it into a badge of pride. Similarly, as women, Thunderpussy's intention has always been to shed a positive light on a word that has been used in a derogatory manner and seen as a joke or weak. Because it is exactly the opposite - the word pussy is powerful.
Catch Thunderpussy on tour in North America this summer with Black Pistol Fire, see the upcoming list of tour dates below. Stay tuned for more from Thunderpussy!
UPCOMING TOUR DATES
May 11 - Bellingham, WA - Wild Buffalo House Of Music
July 12 - Santa Fe, NM - Meow Wolf*
July 13 - Ophir, CO - Ride Festival
July 16 - Phoenix, AZ - Crescent Ballroom*
July 17 - Los Angeles, CA - El Rey Theatre*
July 19 - Solana Beach, CA - Belly Up*
July 20 - Sacramento, CA - Holy Diver*
July 23 - Portland, OR - Hawthorne Theatre*
July 25 - Salt Lake City, UT - Metro Music Hall*
July 26 - Aspen, CO - Belly Up
July 27 - Denver, CO - Ogden Theatre*
August 2 - Buffalo, NY - Buffalo Iron Works
*with Black Pistol Fire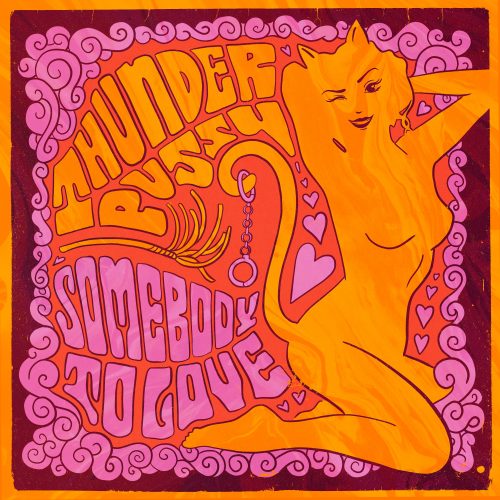 #TRADEMARKTHUNDERPUSSY
#PUSSYISPOWER