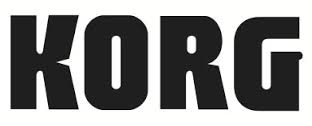 Melville, NY – May 9th, 2019: KORG introduces Minilogue XD module and Volca Nubass bass synthesizer.
The Long-Awaited Desktop Module of KORG's Most Popular Synthesizer is Here
Earlier this year, KORG stunned the synthesizer world with the release of the minilogue xd; a powerful combination of minilogue's unique analog signal path and form factor, monologue's sequencer and micro tuning capabilities, and prologue's digital MULTI engine and multi effects. Taking it one step further, KORG has released the minilogue xd module, a desktop version with all the sound capabilities from the keyboard, including its unique 2 VCO + MULTI structure.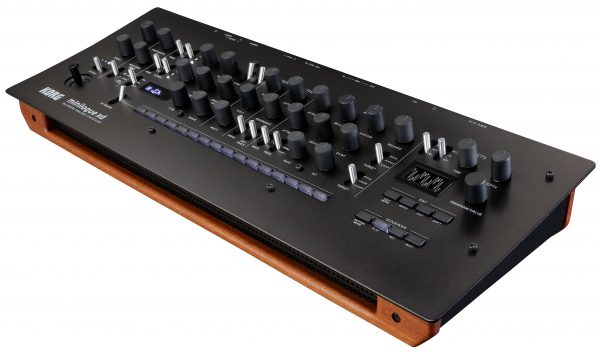 One of the defining features of the minilogue xd module is its poly-chain feature, allowing users to
connect it to an xd keyboard, which then work in harmony to provide a combined 8 voices of analog.
xd module's 16-step polyphonic note sequencer also captures motion sequences, allowing the user to
record the movements of up to four parameters, plus, the switches double up a note-entry keyboard.


"The desktop version of our minilogue xd synth is a perfect way to add minilogue xd's unique sound
where more keys may not be necessary. That, in conjunction with its poly-chain feature, means even
more options for user looking to add the right amount of analog to their setups," says James Sajeva,
Director of Music Technology Brands at KORG USA, Inc.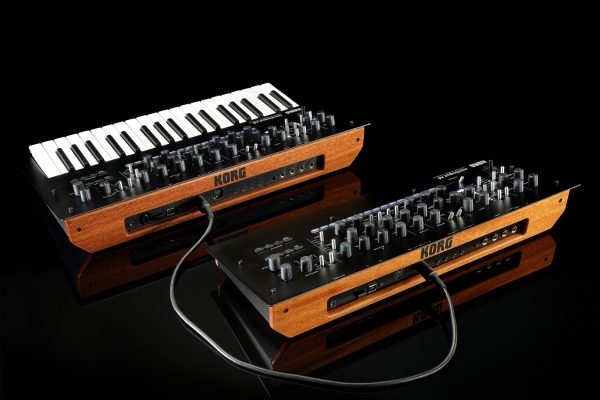 Outfitted with the same controllers as the original, minus the keybed, the minilogue xd module is the
perfect analog polyphonic synth for most modern-day setups and can become an ideal addition to any
keyboard or DAW. minilogue xd module will be available July 2019 with a $549.99 US street price.
KORG's volca nubass Delivers Huge Bass via a Real Vacuum Tube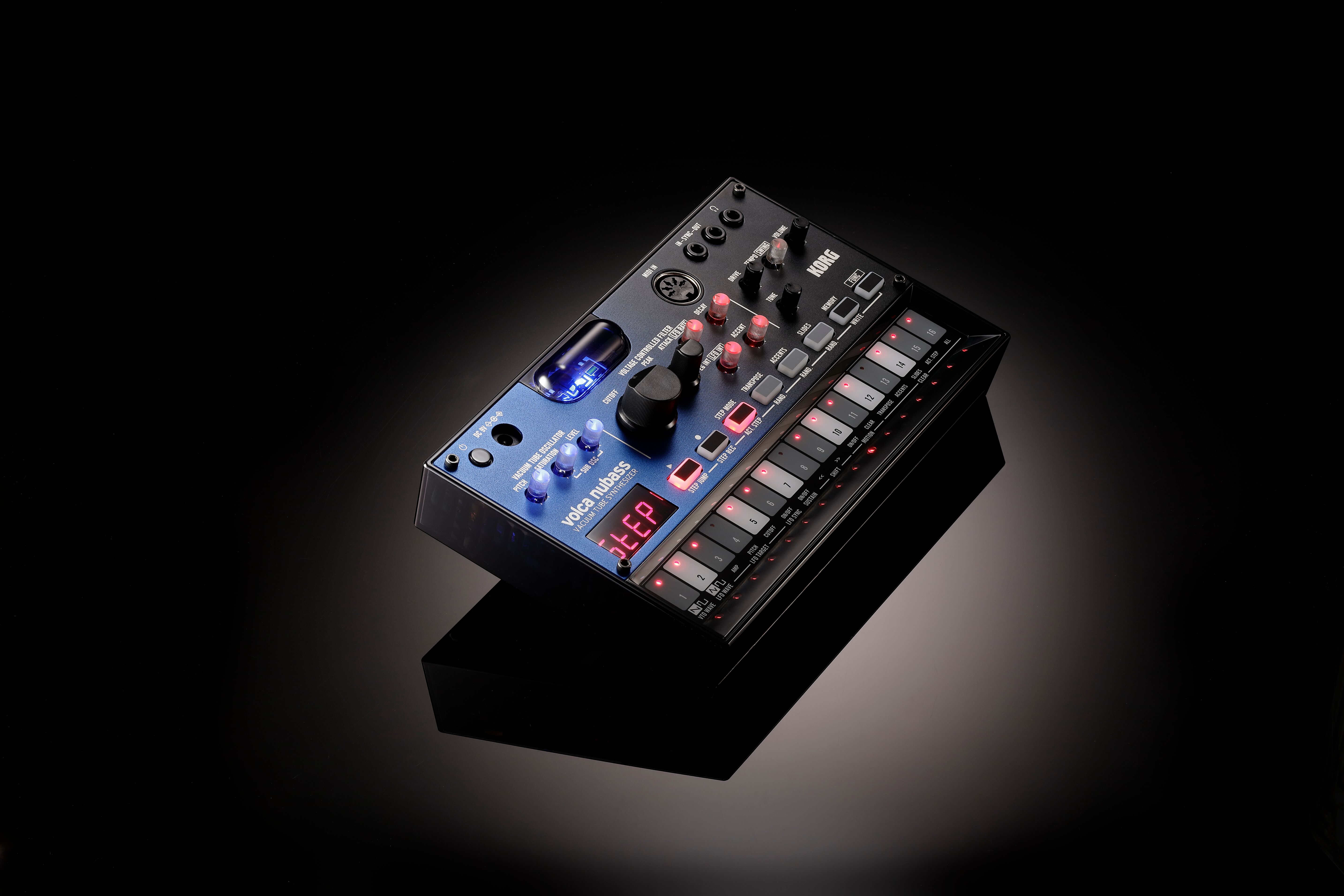 This time, KORG isn't fooling anyone. The forefront music technology brand has officially announced the volca nubass; a groundbreaking bass synth implemented with KORG's new-generation vacuum tube: NuTube. This modernized technology is implemented into the oscillator, sub oscillator and drive circuits; creating incredibly warm tones and rich distortions that only a tube can provide. This unique form of sound generation, along with nubass' low-pass ladder filter, delivers countless timbral possibilities.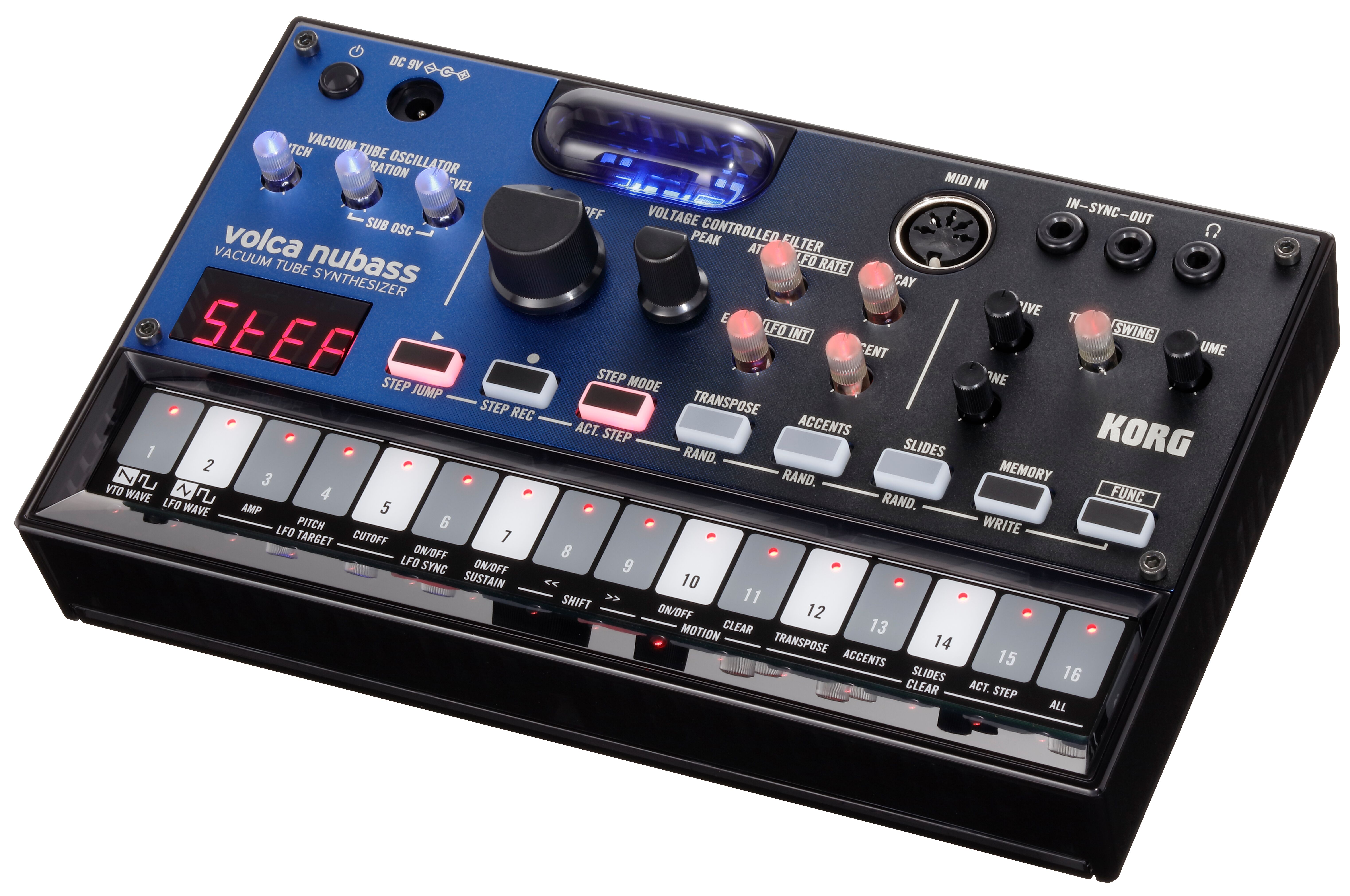 To help add a distinctive bite to its sound, nubass also calls upon NuTube to manifest classic stompboxstyle true-analog overdrives. The tone knob controls either the distortion of the sound or its crispness.
Nubass' fully-fledged 16-step sequencer provides users with loads of features to help them create
amazing basslines, including motion sequencing of the knobs, transpose, accent, slide and randomize.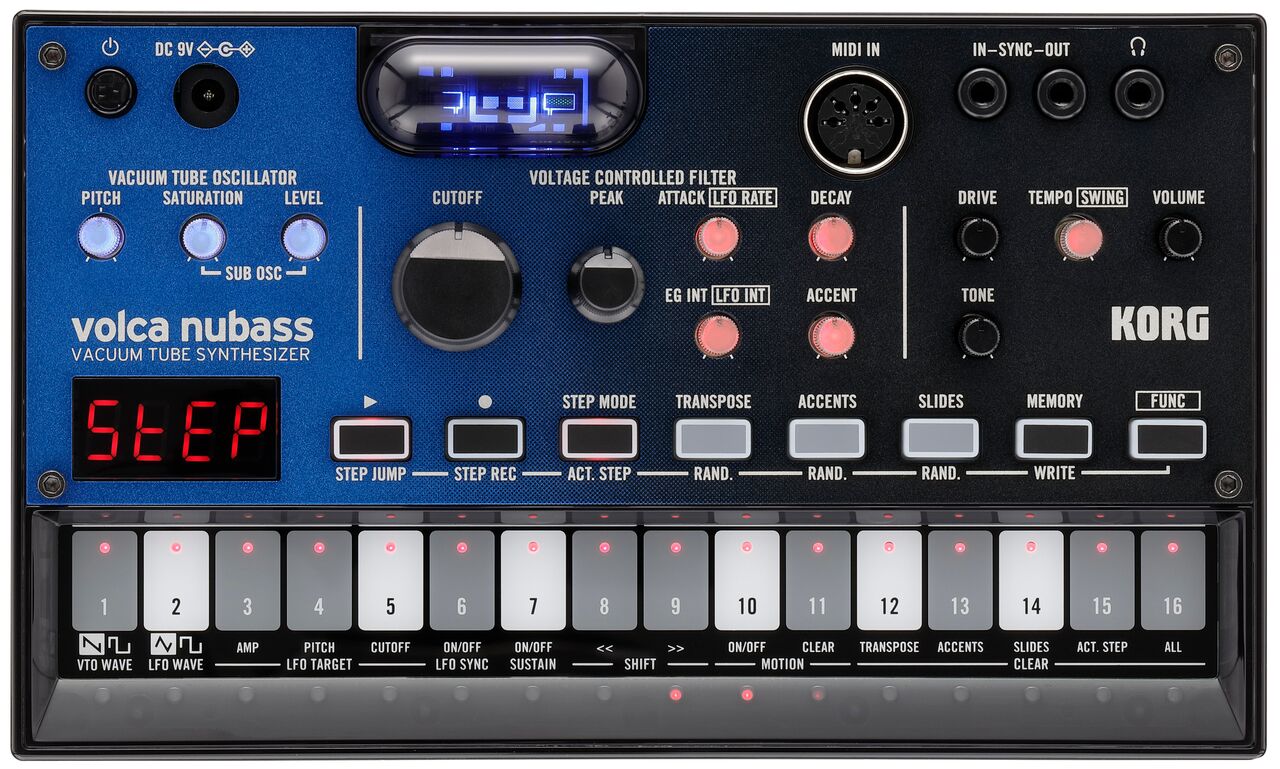 "KORG volcas have always been about pushing the boundaries of musicality and functionality in a
compact synth, and nubass is yet another incredible sounding and powerful example of this. By using a
true vacuum tube for both sound generation and processing, nubass' approach to synthesis is unlike
anything out there, as are the sounds and patterns it will help users to realize," explains Director of
Music Technology Brands at KORG USA, Inc., James Sajeva.
Included with every purchase of the volca nubass is a download code to access Korg's comprehensive
free bundle of music software titles, which most recently came to include Izotope's Ozone Elements.
Compact, battery powered with built-in speakers included, the new volca nubass has everything the
modern musician needs to take their music to the next level. Availability begins in August 2019, at a
price of $199.99.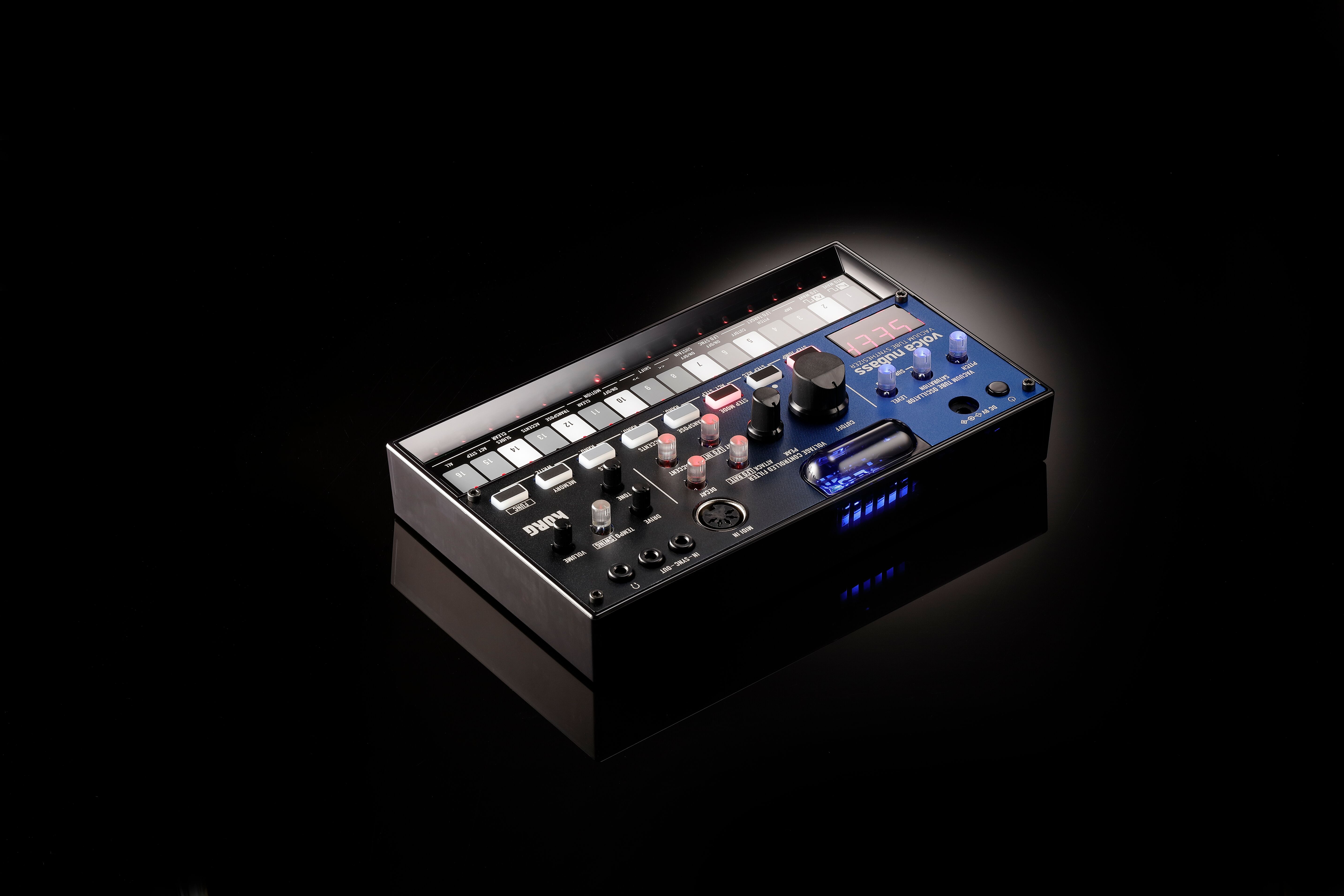 For more information, visit www.korg.com