JUNE 18, 2019 (Los Angeles, CA) — Output, Inc. is thrilled to announce the release of PORTAL, a granular synthesis FX plugin that transforms audio in a forward-thinking and musical way. Turn your VSTs, drum samples or any live input such as vocals or guitars into infinite new possibilities.
In the past, the results of granular synthesis were often chaotic and abstract. PORTAL is a step forward, re-synthesizing sounds to give you a result that's more closely related to the original input.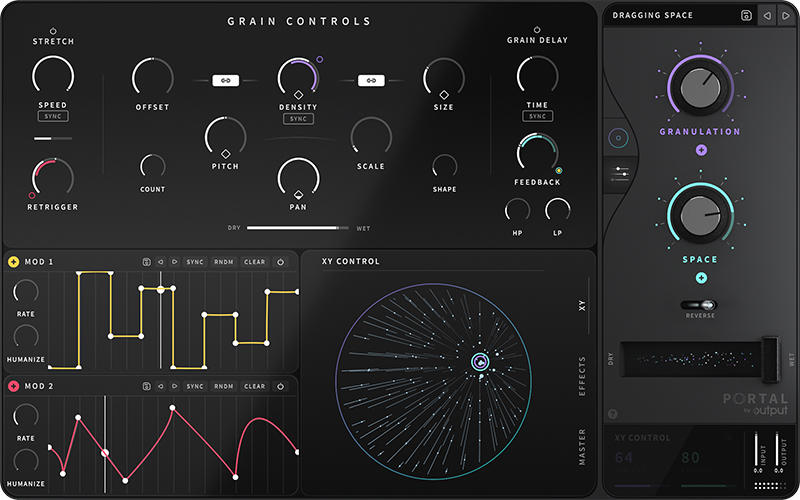 "With PORTAL we aim to flip the script on granular synthesis," said Output CEO, Gregg Lehrman. "This powerful engine takes a method that has previously been out of reach and impractical for many musicians, and makes it accessible and easy to integrate into the creative process. Less random bloops and bleeps and more creative music making."
See PORTAL manipulate space and time at www.output.com/products/portal