Available from September 16th, Black System II features a well-considered selection of Black Series modules and is perfectly suited for work in the studio or in live performances. Use it with keyboards, MIDI sequencers or as a standalone unit. With some creative patching, users will find that the sonic possibilities of the system are virtually limitless. Each Black Series module also features a robust build quality, making this a lasting investment in a musical instrument.
Following is a list of included modules and features:
Black System II is available for preorder now at a price of € 2900. The system comes in an Erica Synths 2x84 HP skiff case (universal PSU included) along with 25 patch cables.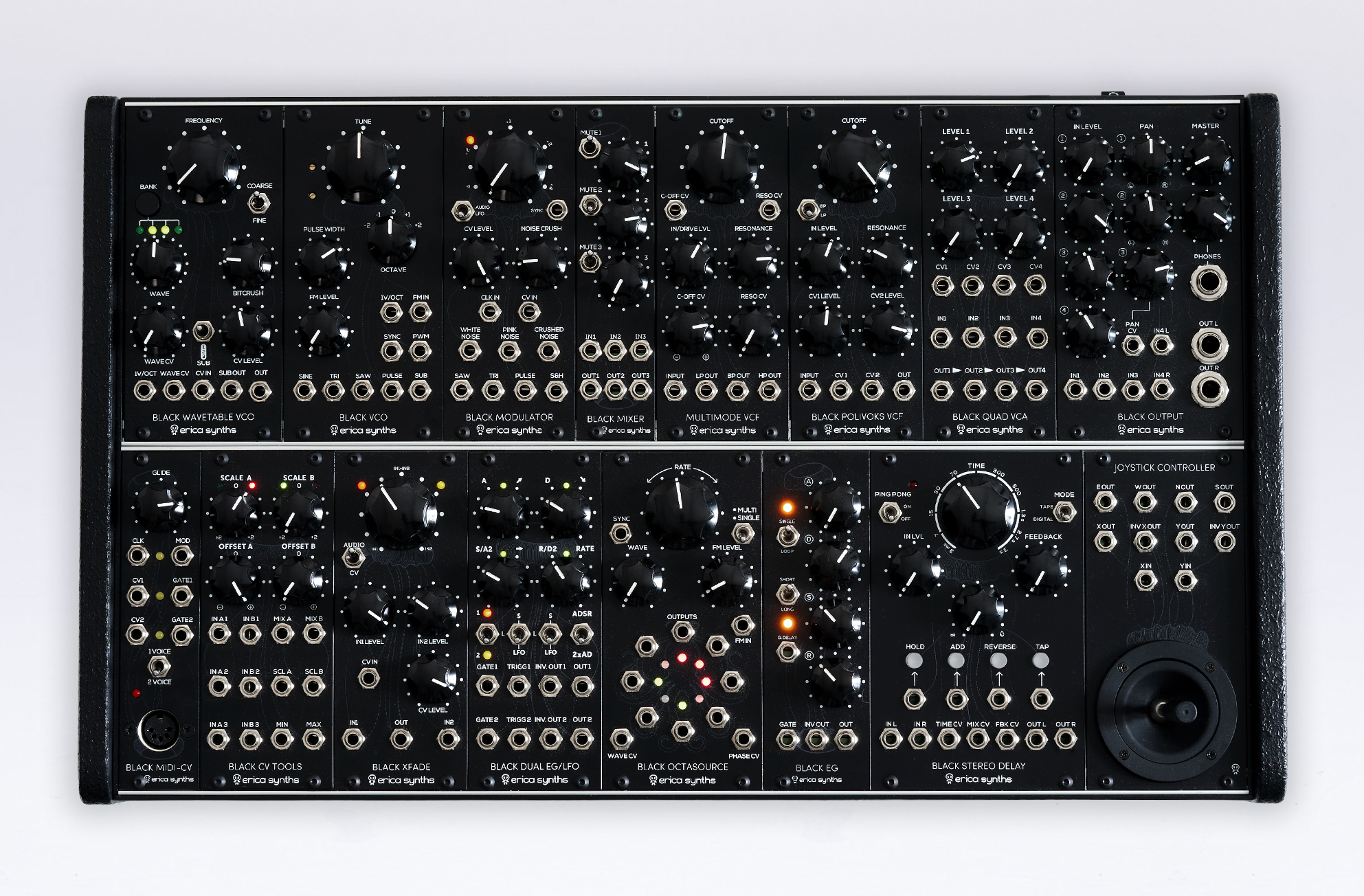 Erica Synths at Knobcon
Between September 6-8, Erica Synths will attend the 8th edition the Knobcon synthesizer convention, taking place just outside Chicago. The company will present several new developments, including complete systems and separate Eurorack modules. On September 7th, an Erica Synths showcase will feature performances from KODEK, Komprezzor, Ken Sheldon and XEXYZ. Those interested in attending Knobcon can RSVP here: Facebook RSVP.

Additionally, Erica Synths will visit Switched On in Austin, TX on September 13th where the company will host live demos and a performance between 3:00 p.m. and 6:00 p.m. For more details, visit the Switched On website.

ABOUT ERICA SYNTHS
Erica Synths team of visionaries, engineers and musicians have been working hard to bring you modules and instruments that will set your modular system apart from mass in terms of how it sounds, looks and functions.