LOS ANGELES, CA - Wednesday, September 25, 2019 - Currently on a six-week headline tour of Europe ("still thrillingly raw and vital"/The Guardian), today Pixies announce that they will play six "close up and personal" North American concerts this December.  

These will be Pixies' only U.S./Canadian shows until the band's major North American tour launches in 2020, and are in support of the brand new studio album Beneath The Eyrie, released September 13 (Infectious/BMG).  Tickets go on sale Friday, September 27 at 10AM (local); log on to www.pixiesmusic.com for all ticketing information.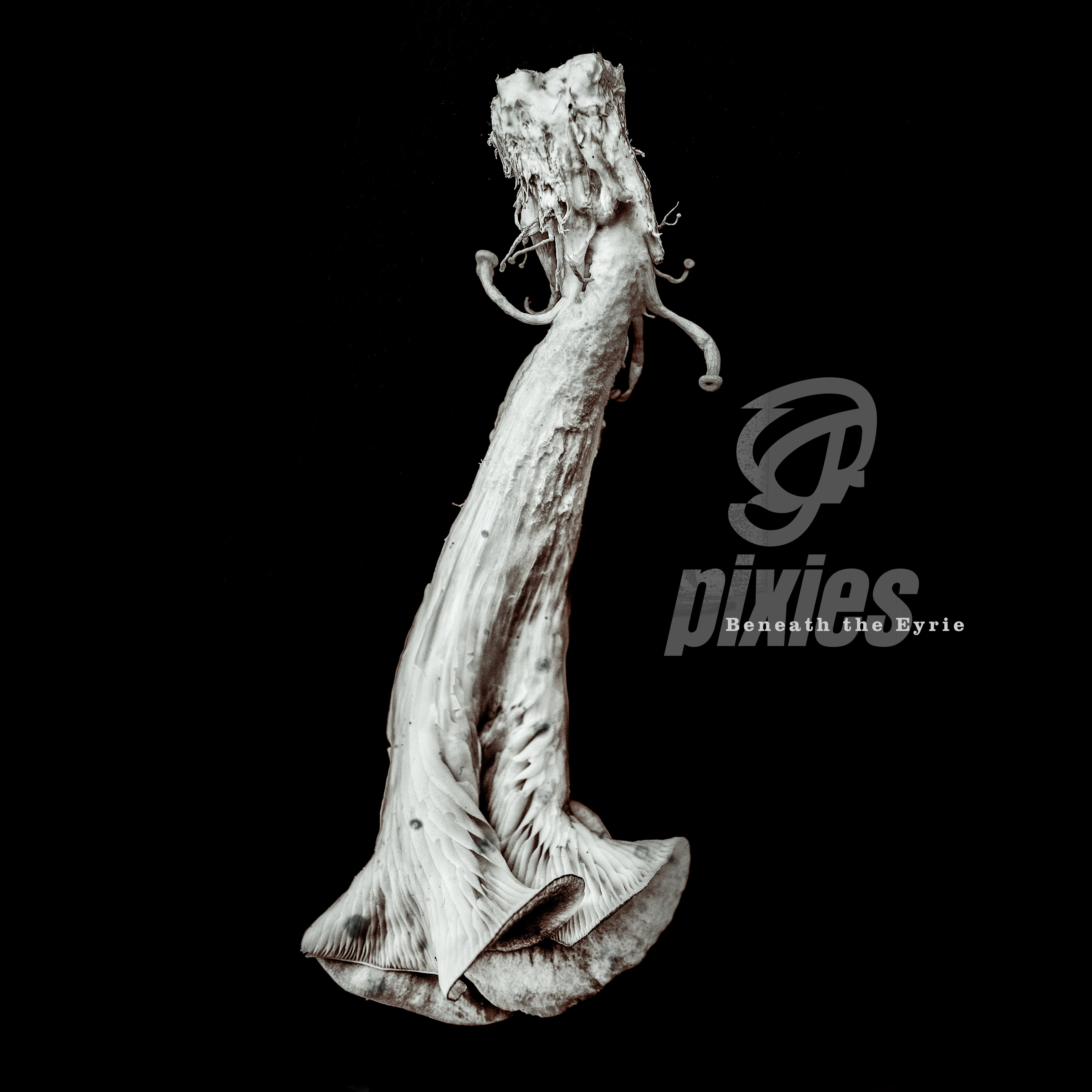 When it comes to "Pixies' live performance constants," there are two you can always count on:  Pixies, a long-time leader in helping to break the ticket scalper stranglehold, will be doing all they can to get their face-value tickets into the hands of their fans and not to ticket scalpers for inflated resale.  Pixies have also asked the shows' promoters to remove any secondary site links and to use their anti-tout teams and technology to help thwart the scalpers.  And two, there will be no firm setlist for any of these Pixies shows; their sets, while pulled from nearly 90 songs that the band has rehearsed and is prepared to play, will change from night to night with every number determined just before it's performed.  Fans can expect to hear favorites such as "Here Comes Your Man," "Wave of Mutilation," "Where is My Mind," "Gouge Away,"  "Hey," "Bone Machine, " "Debaser," and "Gigantic."
Pixies' Beneath the Eyrie is off to a great start.  The band performed "Catfish Kate" on "Late Show with Stephen Colbert," and press reviews have been stellar.  According to the UK's Clash, Beneath the Eyrie is "a record that calls to mind some of the band's best moments, while still managing to feel fresh and exciting," while London's Sunday Times singled out "Catfish Kate as "a blast, with Black Francis at his most waspish."  Rolling Stone pointed out that "Quirky, catchy melodies have always been Pixies' calling card, and on Beneath the Eyrie, the alt-rock icons indulge everything from jaunty, old-time Kurt Weill oom-pah rhythms to 10-foot waves of surf guitar."

Goldmine wrote that the album is "a full-on band effort, and it shows that there are certainly no passengers in the band," and the UK's Arts Desk concluded that "With Beneath the Eyrie, it's time to consider Pixies on the same terms as some of their heroes and influences, like Lou Reed, Leonard Cohen and Neil Young."  In addition, "On Graveyard Hill," "Catfish Kate," and other album cuts are getting airplay on SiriusXMU and Music Choice, as well as on Alternative and commercial AAA tastemaker stations such as WXPN/Philadelphia, KEXP/Seattle, KCMP/Minneapolis, KCSN/Los Angeles, and WFUV/New York.


The itinerary for Pixies North American December dates are as follows:
 2   Troubadour, Los Angeles, CA
 3   Troubadour, Los Angeles, CA
 5   August Hall, San Francisco, CA
 9   Webster Hall, New York, NY
11  Big Night Live, Boston, MA
12  Phoenix Concert Theatre, Toronto, ONT  Canada
Currently headlining Europe:
25  Ulster Hall, Belfast, UK
26  Olympia Theatre, Dublin, Ireland
29  Sentrum Scene, Oslo, Norway
30  Cirkus, Stockholm, Sweden
 1   KB Hallen, Copenhagen, Denmark
 3   TivoliVredenburg, Utrecht, The Netherlands
 4   O13 Poppodium, Tilburg, The Netherlands
 5   Columbiahalle, Berlin, Germany
 7   Palladium, Cologne, Germany
 8  Forum Karlin, Prague, Czech Republic
 9   Gasometer, Vienna, Austria
11  PalaDozza, Bologna, Italy
12  Todays at OGR, Turin, Italy
13  X-Tra, Zurich, Switzerland
15  Tonhalle, Munich, Germany
16  Forest National, Brussels, Belgium
17  Luxexpo, Luxembourg City, Luxembourg
19  L'Olympia, Paris, France
20  Le Radiant, Lyon, France
21  Le Liberte, Rennes, France
23  Sant Jordi Club, Barcelona, Spain
24  Riviera, Madrid, Spain
25  Campo Pequeno, Lisbon, Portugal