Audiomodern and Plugivery Distribution proudly announce the upcoming availability of Audiomodern's new AAX/AU/VST2/VST3 Plugin and Standalone application, Playbeat. Available through online resellers worldwide, from October 10th, 2019.
What is Playbeat?
Playbeat is a Creative Groove Randomizer plug-in that generates unique beats and patterns.
Users may load, or drag-n-drop their own sounds and Generate up to four patterns simultaneously to get Polyrhythms. Its unique approach to pattern creation is sure to have users finding exciting new grooves, rhythms and beats for their song creation(s).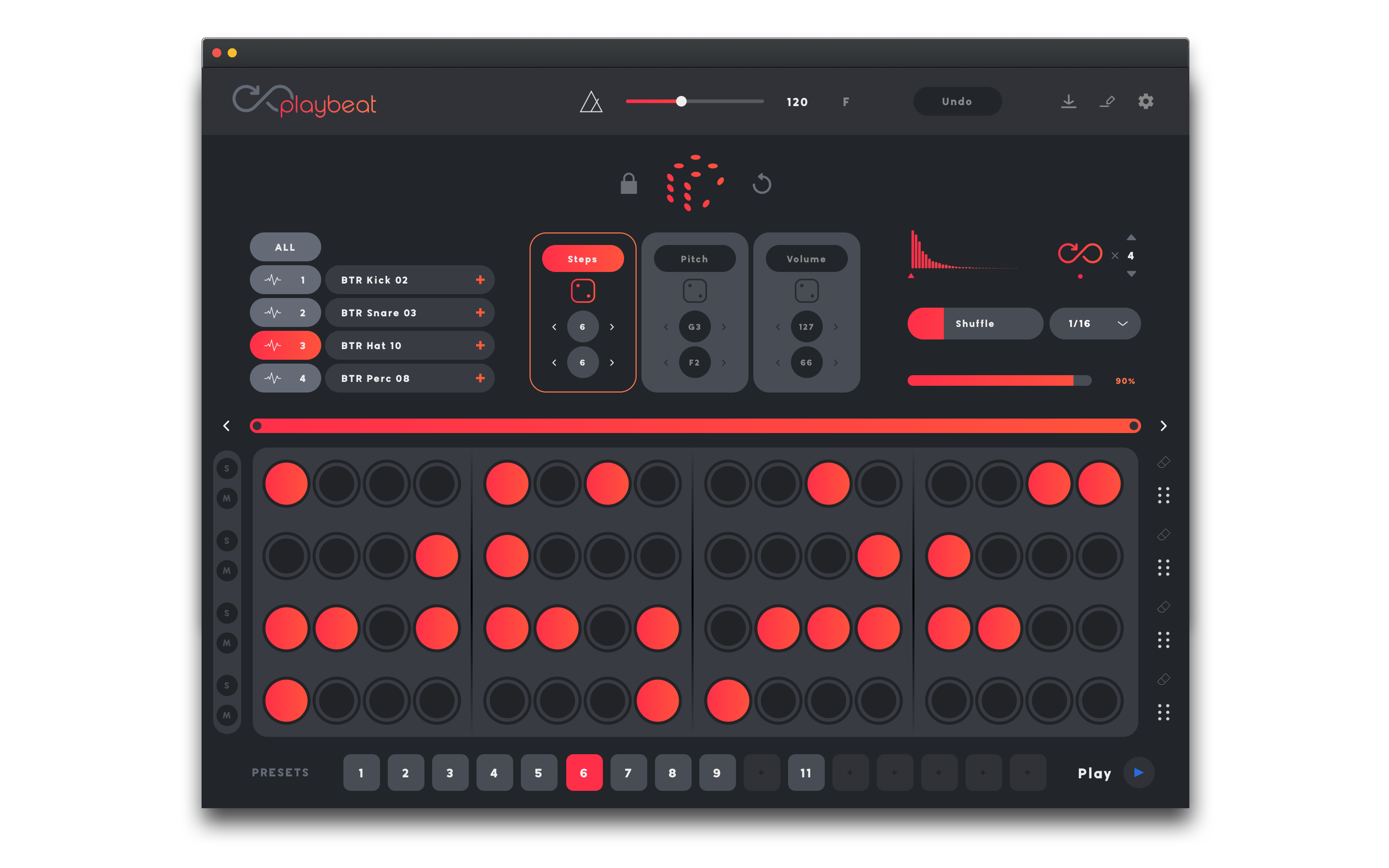 No Two Patterns will Ever be the Same. That's because there is an infinite number of different possible combinations.
Endlessly Variable, Endlessly Interesting, Playbeat has been designed to promote music creation both in studio & live performance with a simple and convenient user interface.
Pricing & Availability:
MSRP: $59
MAP: $49
Introductory Promo: $39 (Oct. 10th, 9am CET - Oct. 20th, 11pm CET)
Audiomodern products are available from all reputable pro audio resellers worldwide here: http://www.plugivery.com/about/dealers

About Audiomodern https://audiomodern.com
Founded in 2014, Audiomodern is the result of the coming together of some highly skilled international artists & sound designers in order to create, develop and deliver custom tools for audio production and music composition. Their goal is to build products for people who share the same passion for music creation.


About Plugivery http://www.plugivery.com
Plugivery is a B2B (business to business) distribution service whose purpose is to introduce audio  software products into hundreds of music stores all around the world  carefully considering every need of a truly professional distribution  service based on electronic delivery. The name Plugivery comes from the combination of the words "Plug-in" and "Delivery". Follow Plugivery on Facebook and Twitter.