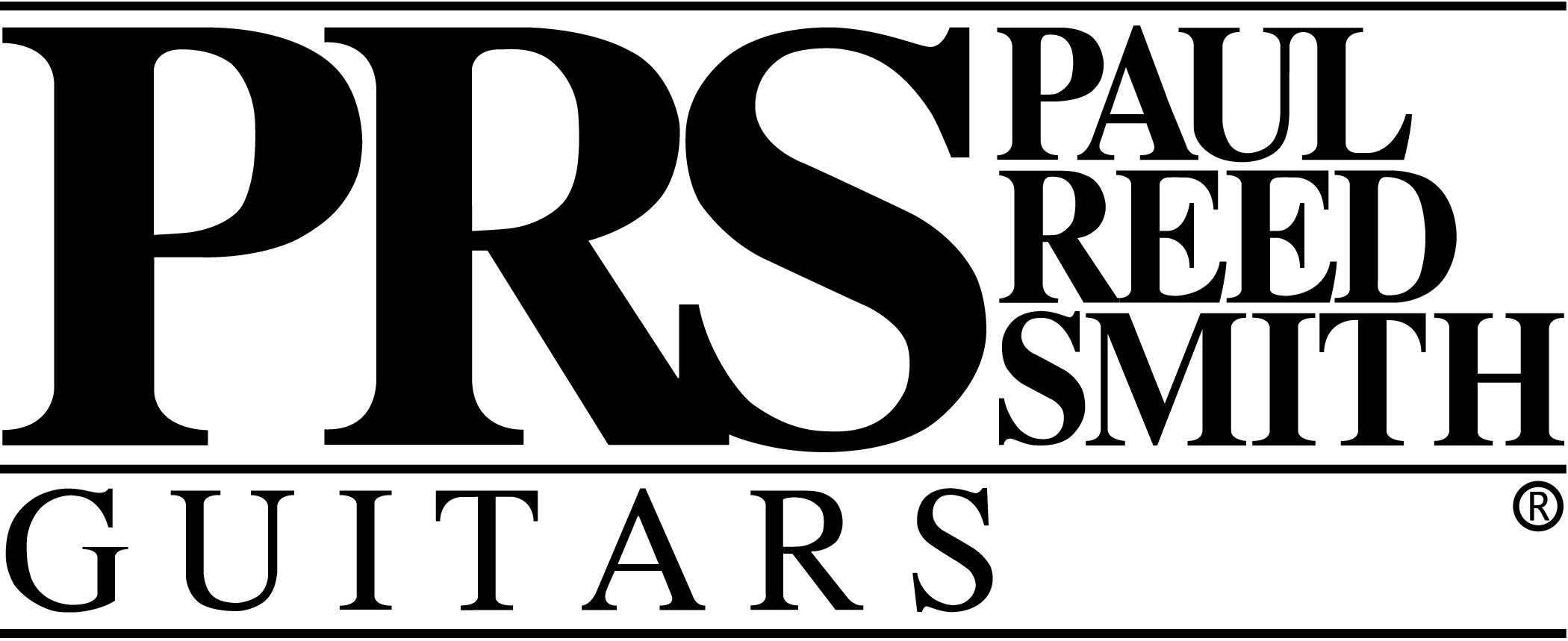 (STEVENSVILLE, MD) October 15, 2019 – PRS Guitars is pleased to announce two long-awaited signature models: the SE Mark Holcomb SVN and the DW CE 24 Floyd. Mark Holcomb and the band Periphery are a force to be reckoned with in the progressive metal scene thanks to their complex rhythms and soaring melodies. PRS and longtime signature artist Holcomb have now teamed up to offer a Signature 7-string model, a truly pro-level instrument with amazing versatility and response. The progressive metal band Between the Buried and Me has a sound that is both heavy and melodic, lush and menacing. It is this demand for versatility without sacrifice that led to the development of BTBAM guitarist Dustie Waring's PRS signature model: the DW CE 24 "Floyd," an addictive guitar that is as fun to play as it is reliable night after night.

"Collaboration is key when working on artist models. We want to make sure we are designing something that is true to the artist's vision and meets their needs as a player," said Bev Fowler, Director of Artist Relations. "But, we also want to make sure that our signature gear delivers value to all players out there who are trying to make music, make a living, or just have fun. It's rewarding when you find that balance and end up with a magic instrument."
SE Mark Holcomb SVN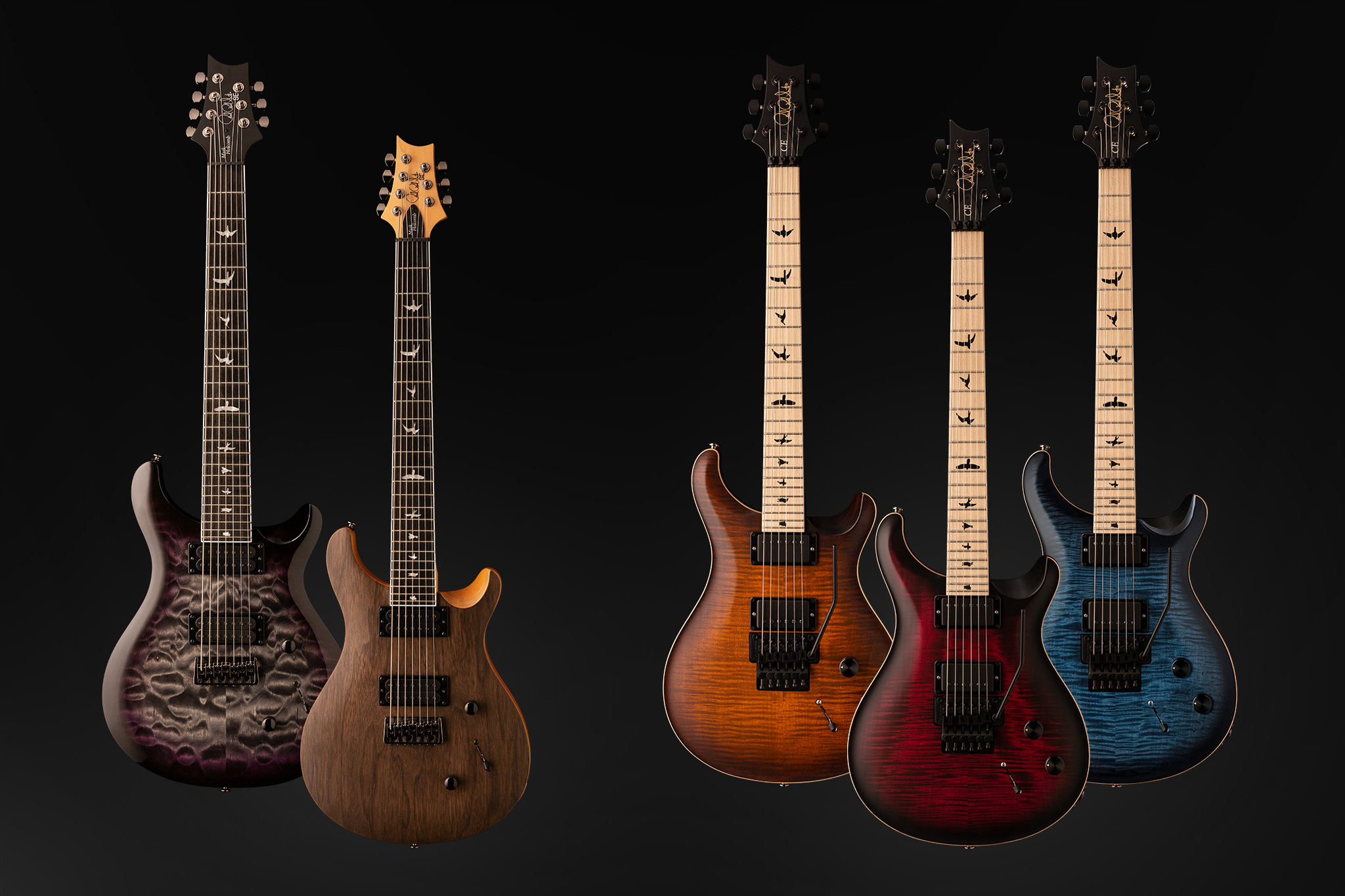 The SE Mark Holcomb SVN model truly stands on its own in the PRS lineup and delivers addictive playability thanks to some unique specifications, including a 24-fret, 26.5" scale length wide thin satin maple neck with 20" radius ebony fretboard. Holcomb's signature Seymour Duncan Alpha and Omega 7-string pickups provide the right amount of output and articulation whether you're playing sophisticated chords or solos and whether you're playing alone or working in the mix of a band. Other specifications include the choice of a quilted maple or walnut veneer, black hardware, and a 3-way blade pickup switch with push/pull tone knob for coil splitting. The model is topped off with coil-taps for the pickups and a string-through, plate-style, 7-string bridge.
"My SE SVN has become the perfect counterpart to my SE six-string, and an absolute mainstay in Periphery's live rig. It's designed to be aggressive, but its core features allow it to be diverse enough to handle clean and mid-gain tones just as effectively. If you've played my SE six, you'll find that this builds off what we established with that guitar and more."  - Mark Holcomb, Periphery
DW CE 24 Floyd

The DW CE 24 Floyd model starts with the PRS CE bolt-on platform and includes a satin-finished maple neck, maple fretboard, a slightly modified Pattern Thin neck carve (Waring's carve is slightly thinner front to back), and Floyd Rose tremolo system. The pickups and electronics are also unique to Waring's signature axe. The pickups are Waring's signature Mojotone "DW Tomahawk" pickups.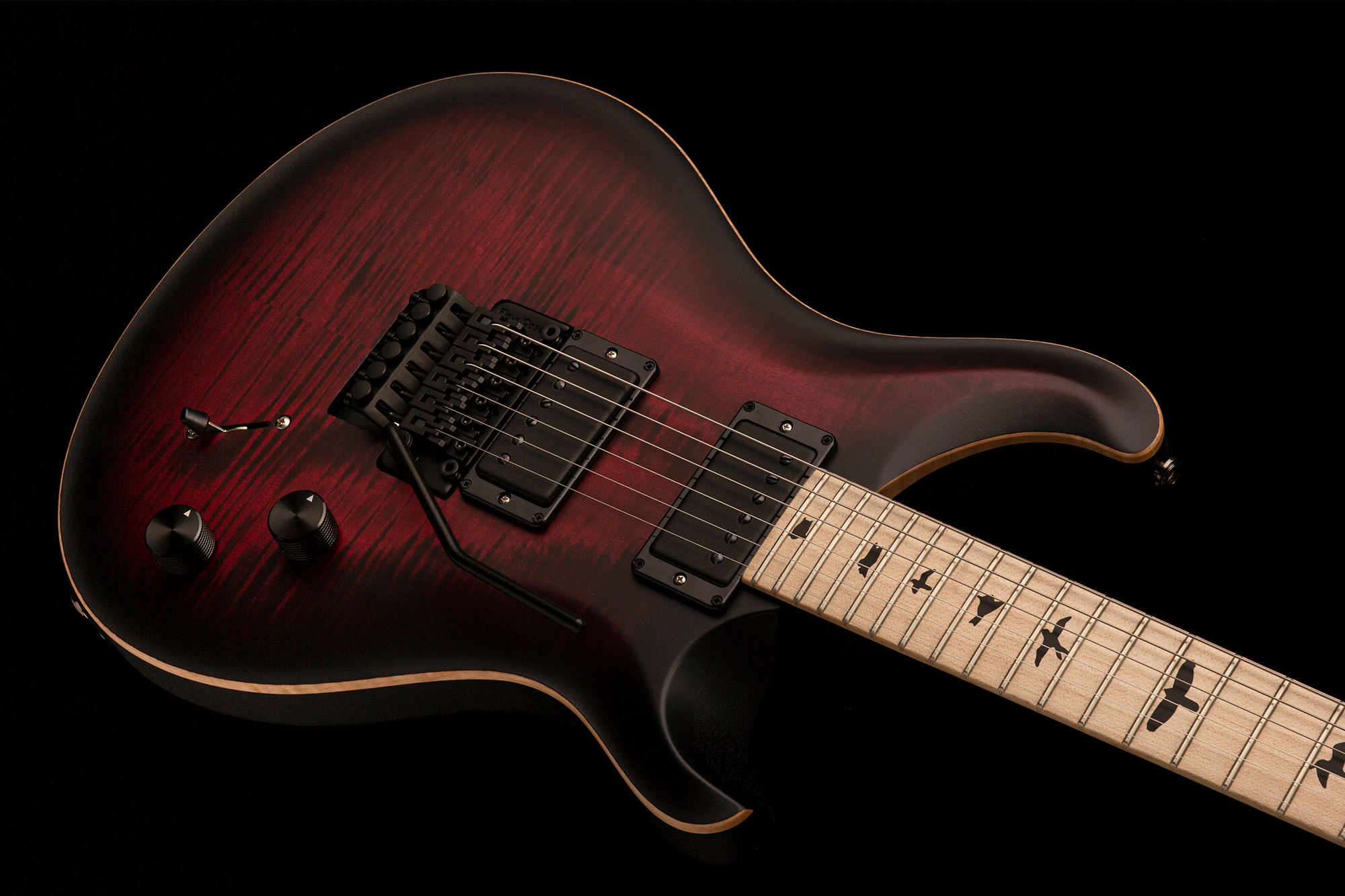 Made with a blend of Ceramic and Alnico magnets and a special winding technique, DW Tomahawks have plenty of output and big bottom end while remaining articulate and clear - a unique quality for high gain pickups. Paired with a volume and tone control and 5-way blade pickup selector that have been shifted slightly to allow plenty of room to work the tremolo, the DW CE 24 "Floyd" is comfortable, fun, and inspiring to play. The DW CE 24 "Floyd" comes with satin black hardware and is available in four color options, including black (below) and Waring's signature finish: Waring Burst (above).


"This model has been the most stable, pleasure-to-play instrument I've ever had. I've put it through the paces, and it's made me proud to have my name on it." – Dustie Waring, Between the Buried & Me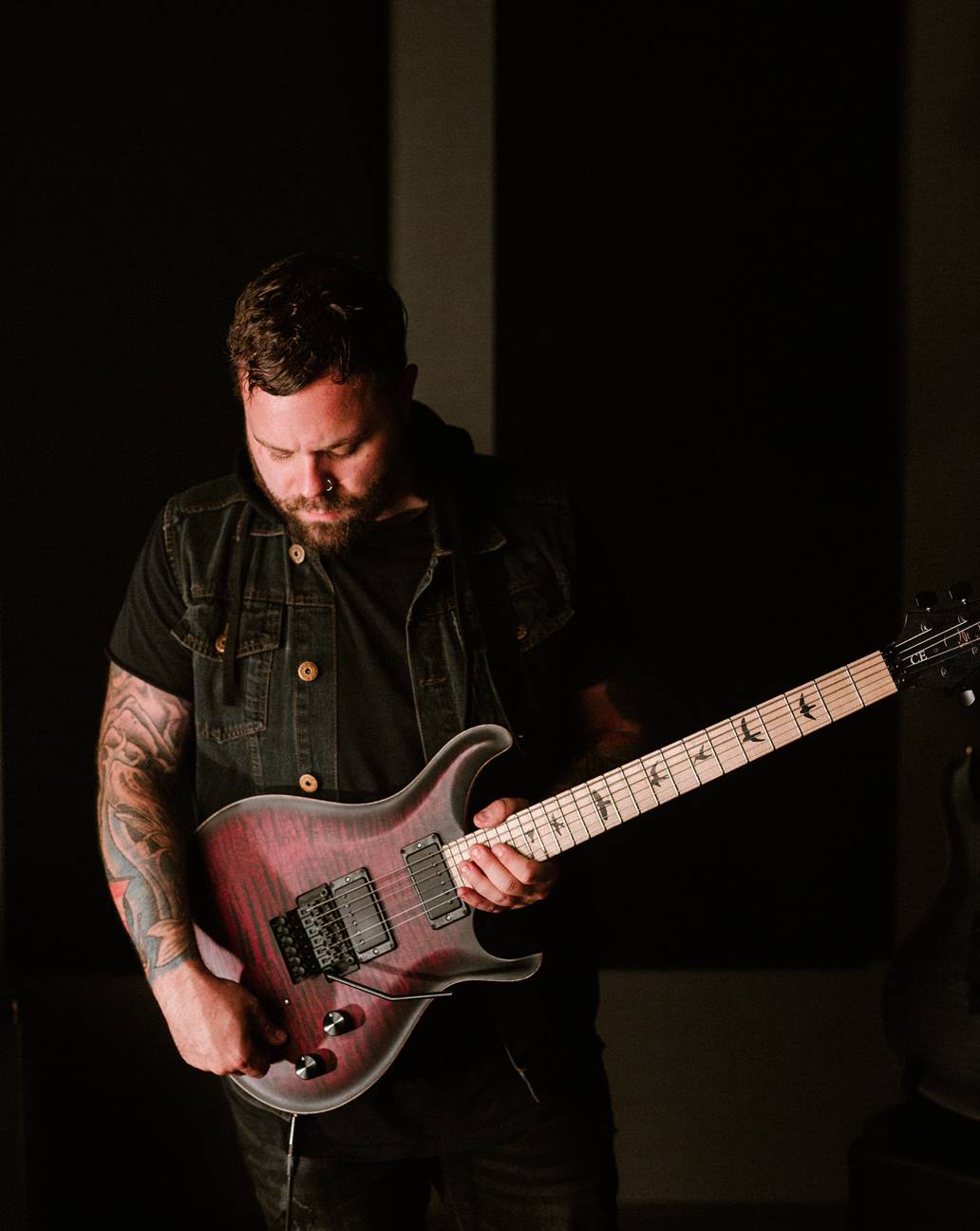 For full specifications and artist videos, please visit www.prsguitars.com. Follow @prsguitars on social media to join the conversation.

About PRS Guitars:
Paul Reed Smith Guitars is a leading manufacturer of high-quality instruments in Stevensville, Maryland and has provided some of the world's most renowned musicians with instruments since 1985. The PRS team of highly skilled craftspeople design and build a wide variety of musical instruments and gear for worldwide distribution, including electric, acoustic, and bass guitars as well as boutique-style guitar amplifiers. The PRS SE line of products complements the Maryland-made PRS line by offering highly approachable and more affordable electric, acoustic, and bass guitars. Carlos Santana, Neal Schon, John McLaughlin, John Mayer, Jimmy Herring, Tim Pierce, Orianthi, Mark Tremonti, Zach Myers of Shinedown, Brian Kelley of Florida Georgia Line, David Grissom, Martin Simpson, and Tony McManus are among the artists currently playing PRS instruments and/or amplifiers.
 PRS Guitars Info: www.prsguitars.com