Flagship Katana Series Model Updated with Next-Generation Features and Flexibility  
Anaheim, CA, January 15, 2020 — BOSS (NAMM Hall A, Booth #10702), announces the Katana-Artist MkII, the premier model in the acclaimed Katana guitar amp lineup. In October 2019, BOSS introduced the Katana MkII series to rave reviews around the world. Now, the flagship 100-watt Katana-Artist combo gets the MkII treatment with more tone variations, expanded effects, and other core updates. Also included are some powerful new hardware features only available on the Katana-Artist MkII, including a Contour control, solo boost, external dual amp control, and more.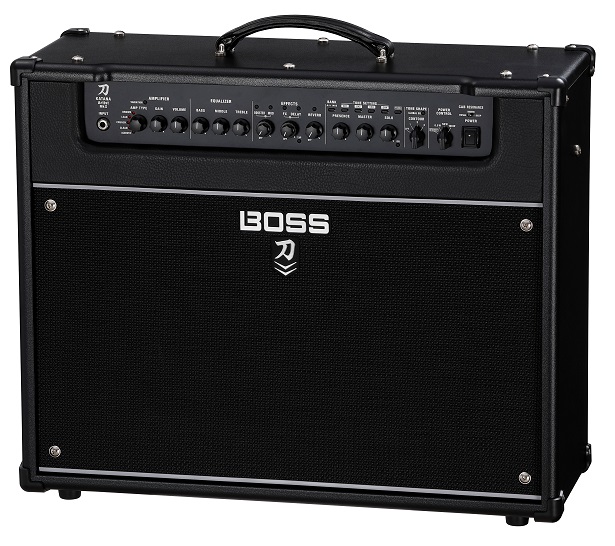 The Katana-Artist MkII is the ultimate Katana stage amplifier, offering refined tones and premium features for pro players. A key element to the amp's powerful sound is the 100-watt Waza 12-inch speaker, specially developed by BOSS to deliver "brown sound" tones inspired by the benchmark 25-watt British stack speaker from the 1960s.
The five amp characters in the Katana-Artist MkII now include newly voiced variations for a total of 10 different tone options. Five simultaneous effects categories are also available, up from three in the previous generation. Players can dive deeper with the BOSS Tone Studio editor for Mac and Windows, where they can customize sounds with over 60 effect types, save/recall setups, and more.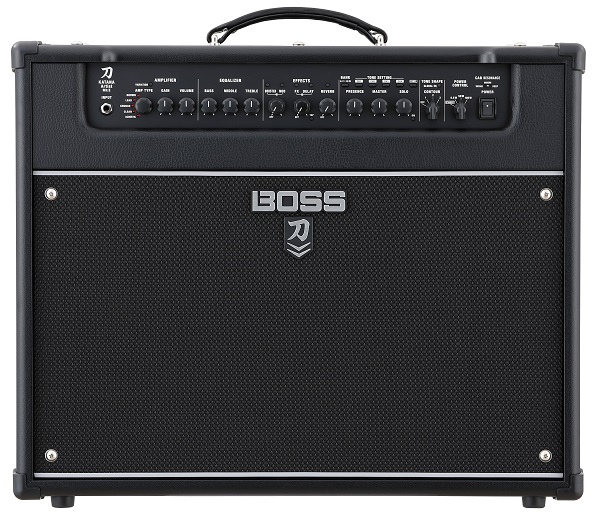 With unique front-panel tools, Katana-Artist MkII users can craft tones with precision detail. A three-way Contour switch shapes the core tone, while three selectable Global EQ settings (adjustable in BOSS Tone Studio) allow players to fine-tune the overall sound for different guitars and styles. A solo boost function is available as well, with a dedicated panel knob for fast adjustment.
New expansion features make it simple to use two Katana-Artist MkII amps together. For example, each amp can be configured with independent settings and then be operated from a single GA-FC foot controller, allowing users to blend clean and dirty tones, create wet/dry setups, and more. It's also possible to use one amp as the master and the other as the slave, with onboard stereo-compatible effects like chorus, delay, and reverb distributed across both amps for a wide, immersive sound field.
Additional Katana-Artist MkII features include eight Tone Setting memories for storing sound setups, a power amp input for modelers and preamps, an effects loop, MIDI, stereo recording via USB, and more.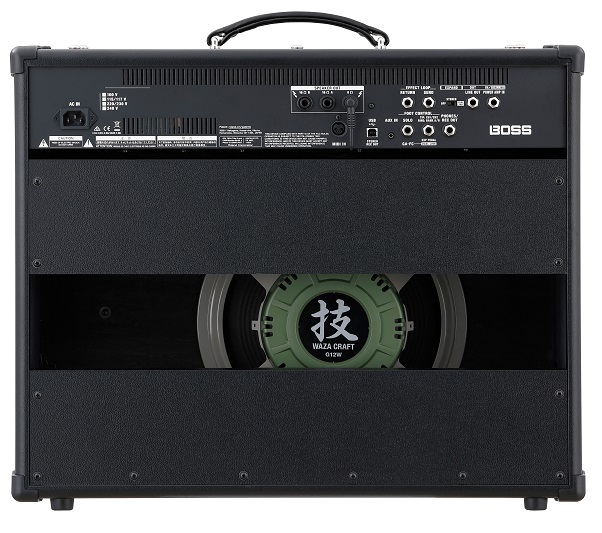 For a hands-on demo of BOSS products like the Katana-Artist MkII, visit Hall A at The NAMM Show in Anaheim, California, at booth #10702 from January 16-19, 2020.
Availability & Pricing
The Katana-Artist MkII will be available in 2020 for $599.99.
To learn more about the Katana-Artist MkII, visit www.boss.info.