UVI releases Vintage Vault 3, a massive update to their premier vintage synth collection, and JP Legacy, a 4-instrument suite inspired by an iconic Japanese synth line
Paris, January 9th, 2020 - UVI announces Vintage Vault 3, a massive update to their premier vintage synth collection now including 65 UVI instruments, over 10,000 presets, 500,000+ samples and more. Version 3 sees the addition of 14 instruments and over 3,500 patches from 7 new products, including FM Suite, PX P10, PX V8, String Machines 2, USQ-1, UVX670, and the all-new JP Legacy. Comprising UVI's entire vintage electronic instrument series, Vintage Vault 3 gives users access to 30 individual products valued at $3,450 (if purchased separately).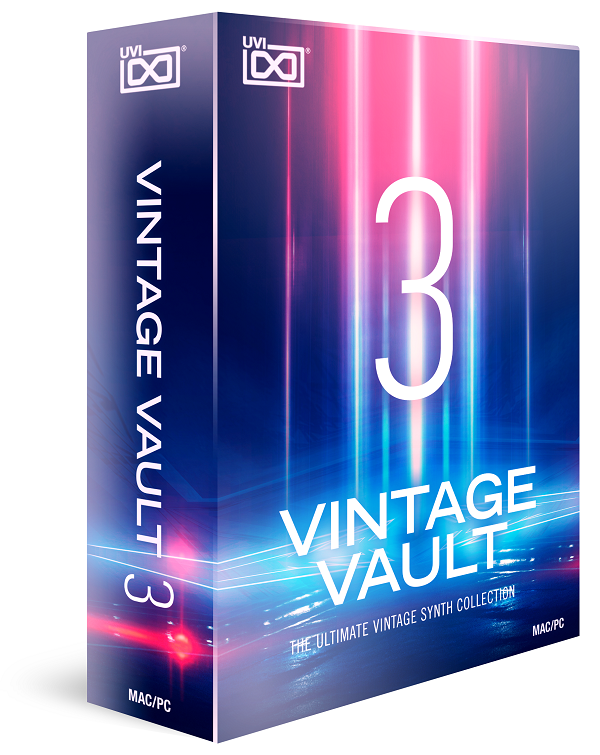 Vintage Vault 3 delivers the authentic sound of 250 vintage instruments including over 110 drum machines utilizing a sample-based approach, providing sounds directly from the real hardware. Starting with handcrafted patches on classic synths and drum machines, this collection provides all the nuance, character and grit of the original circuits - providing that "hit record sound" without the need for additional processing or CPU-intensive emulations.
Vintage Vault 3 also includes JP Legacy, a new 4-instrument suite exploring an iconic Japanese synth line. Hundreds of rich and complex analog patches explore the sounds of these incredible instruments. Deep sound design on the original hardware synths and mastering on choice outboard hardware help impart JP Legacy with an unmistakable vintage analog tone. Thundering basses, sizzling leads, massive unison pads and more are ready to add character to your productions or serve as inspirational starting-points for your own sound design.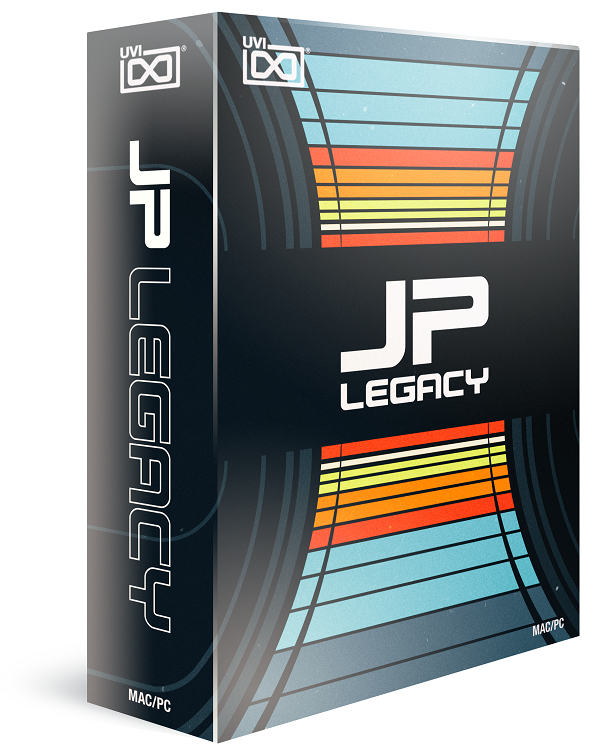 LICENSING AND COMPATIBILITY:
Vintage Vault 3 instruments (including JP Legacy) are fully compatible with both UVI Workstation and Falcon, offering standalone and comprehensive DAW support. Each license allows authorization on up to 3 iLok keys or computer hard drives.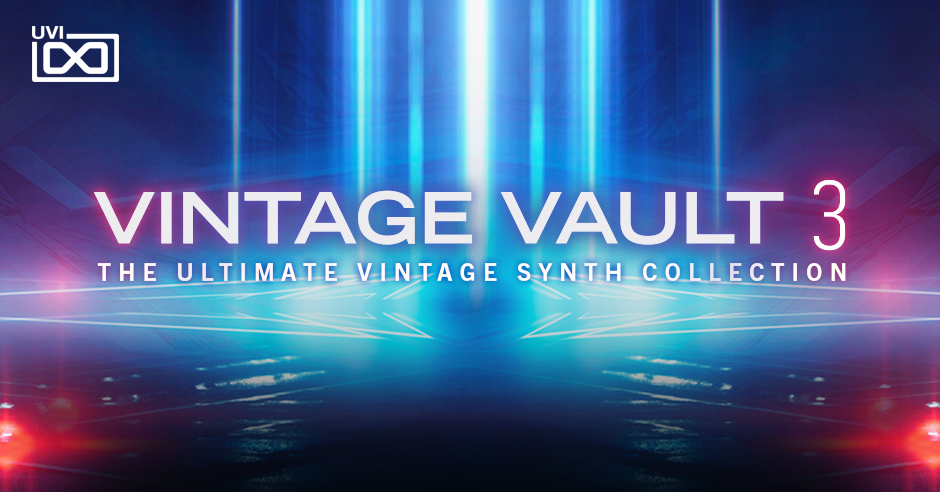 Vintage Vault 3 included instruments:

Pricing:
Vintage Vault 3 - New Users
$399 / 399€ ($599 / 599€ after January 31st, 2020)
Vintage Vault 3 - Upgrade
$199 / 199€ ($299 / 299€ after January 31st, 2020)
Users who currently own Vintage Vault 1 or 2 and one or more of the new products included in Vintage Vault 3 will receive a tiered discount voucher in addition to the upgrade price (good through Jan. 31st, 2020)
Vintage Vault 3 - Individual Product Upgrades:
- $349/349€ ($499/499€ after Jan. 31st, 2020)
For owners of single products from Vintage Vault 3 with a value between $149/149€ and $297/297€
- $299/299€ ($499/499€ after Jan. 31st, 2020)
For owners of single products from Vintage Vault 3 with a value of $298/298€ or more
JP Legacy is also available separately for $199/199€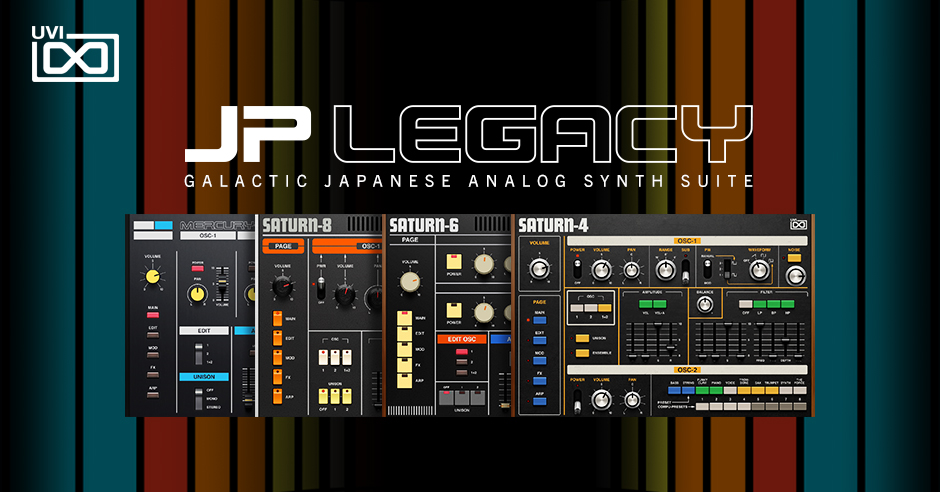 ADDITIONAL PRODUCT INFORMATION:
Vintage Vault 3 Product page: www.uvi.net/vintage-vault-3
JP Legacy Product page: www.uvi.net/jp-legacy