Madrid, Spain (February 6, 2020) - Heritage Audio is now shipping its 500 Series OST-4 and OCT-10 V2.0 enclosures; updated editions of their most affordable and portable, four-channel 500 Series enclosure and ten-channel rackmount enclosure.
New to the V2.0 model is the Link Feature, which allows each channel to be linked to the next channel at the push of a button — no patch cables required! And of course, each channel still features the On Slot Technology used in all of Heritage Audio's 500 Series enclosures, now almost three times as powerful as its predecessor.
With On Slot Technology (OST), each channel of the enclosure has its own power supply, independently regulated, filtered, and protected. This ensures the highest degree of isolation and consistency in performance.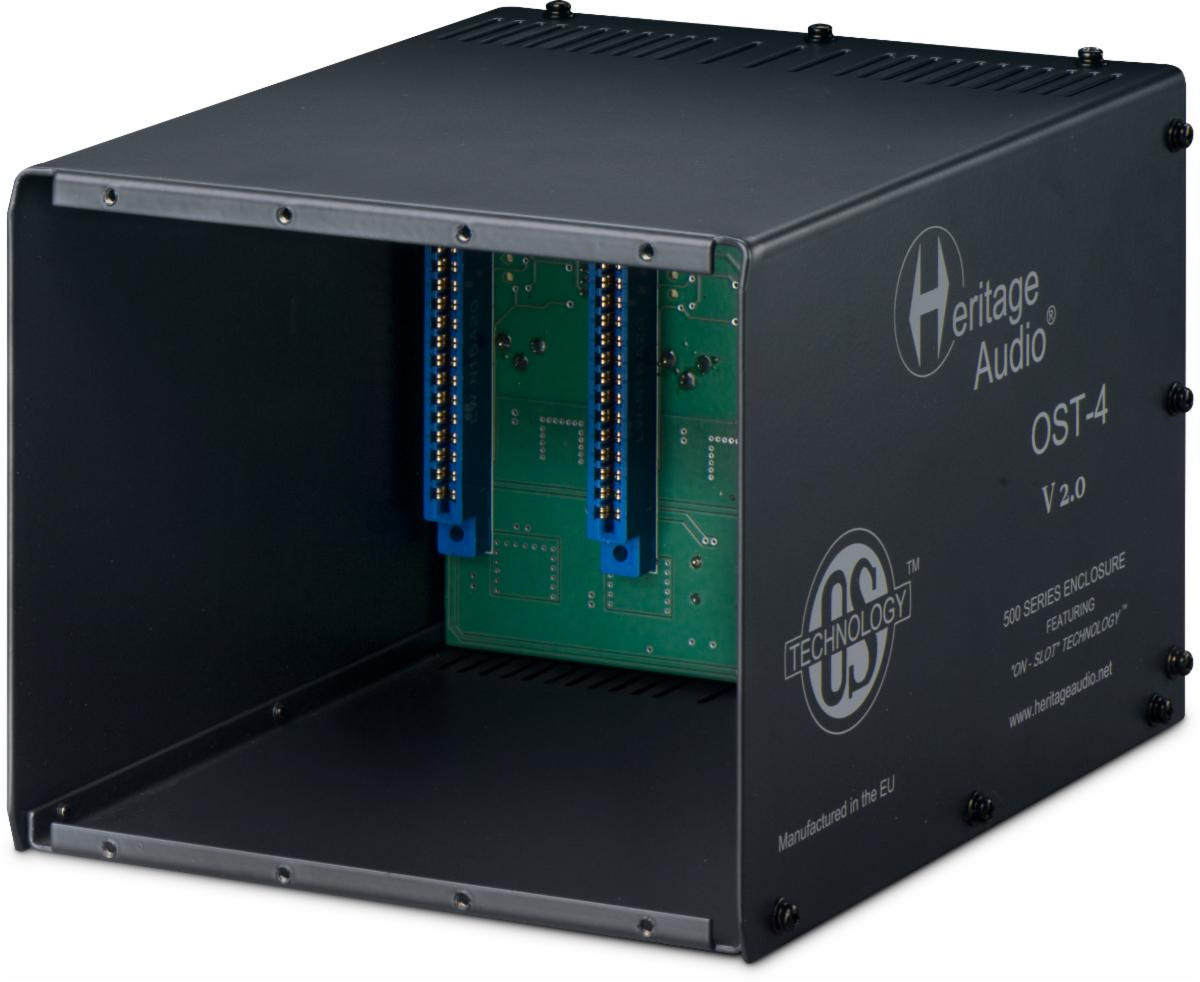 "Many experienced engineers are aware of certain 'power hungry' class A or vacuum tube-based modules which could cause banks of 500 Series modules to 'brown out' or that simply would not work in some standard enclosures," says Peter Rodriguez, Founder of Heritage Audio. "OST enclosures offer the widest range of compatibility with all 500 Series modules, ensuring both that 'demanding' modules receive the power they need, and that adjacent modules remain unaffected."