Remember E-MU? The editors at MusicPlayers.com do! E-MU came onto the music scene in the '80s with their Emulator and Emax samplers. These were a big deal at the time, as they brought sampling down to a much lower price than the competing Fairlight, and countless hit records were made with them. In 1990, E-MU innovated again with the original Proteus, which was a rackmount sound module that featured pre-loaded samples stored in ROM. There was a whole line of these modules, and in the late '90s and early '00s the line was refreshed with improved technology and expanded memory. In addition, there were finally some new 61-key synths released with the same specs and sounds. The sounds from these modules and keyboards (i.e., the Proteus 2000, Vintage Pro, and Xtreme Lead, to name a few) were widely used, but the company was acquired by Creative Technology and the synth products soon disappeared completely from the market.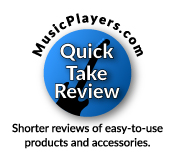 That's where Digital Synth Factory (DSF) comes in. Digital Sound Factory has been able to license from E-mu the original sound library samples, and they have been remastered to work on multiple modern computer plug-in formats. The Proteus Rack we reviewed is designed to work within the Kontakt Player, as well as the full versions of Kontakt, Komplete, Maschine, & NKS hardware. To quote DSF, "This new sound library is not an update to the original Proteus Pack. The sound module synthesizers have been built from the ground up." The Proteus rack includes the Proteus 2000, Mo' Phatt, Virtuoso, Xtreme Lead-1, Planet Earth, and Vintage Pro, with over 3,500 legacy sounds. That's six classic sound modules in one plug-in!
Category

Value

Rating

Features

20%

Usability

25%

Sound

25%

Documentation & Support

10%

Price

20%

OVERALL RATING = 3.6 Stars, which earns it a
WIHO Award!


3.6 stars or better: Outstanding, WIHO Award




3 stars or better: Worth considering




2 stars or better: Suited to specific needs




1 star or less: Not recommended
Fortunately, there was some real though put into the large library of sounds. Once installed, when you run Kontakt, each of the six modules has its own folder, and each opens to the individual folder banks. Clicking on the folder bank then opens to show the patch number, type of sound (three-letter abbreviation, i.e., pad, arp, etc.) and name of the sound. This is the same nomenclature as the original hardware, and remarkably, every patch is organized with the same name and sequence as found in the original hardware! Since we have both a real E-MU Vintage Pro rack and a E-MU Vintage Pro keyboard (both fully expanded with three additional ROMS), we confirmed that all the classic patches are here!
One of the things E-mu did with the Proteus-series rackmount versions is that they all had the same interface, with five smaller knobs on the left, a central LCD, and a large knob with several additional buttons to toggle functions on the right.  As each 32 MB ROM represented another whole rack module, this allowed a single module to basically act as four synths (if you had all four ROM slots filled) with seamless control via the hardware interface, as they were essentially the same across all models.
The plug-in itself mimics this, and we were told by DSF the original designers were involved in the plug-in design as well. Indeed, there is a lot that is familiar ground with the controls. One thing we would have liked to see, however, is the ability to pull down sound bank lists from the plugin GUI, as opposed to going back to the left side of the screen to use a text list of names. You can, however, use the arrows in the GUI to increment presets one by one.
Another function on the hardware was the "Audition" button, which played a little sample of the sound preset. Historically, we used this to generate cool beats when set to a drum kit preset. We asked about this and were told "The audition function is available for the NKS compatible controller that allows for audition when browsing through presets. They are not the same auditions as the hardware, but it allows you to hear the sounds before you load the program. That's the only method we had when working with Kontakt." This is really just a minor thing, and not a deal breaker, but we do miss some of those classic patterns.
The effects and arps are tempo synced to any incoming bpm from your DAW, and these can be adjusted via the rate knob. Unfortunately, you can't adjust to an exact tempo you dial in. Rather, you can only set to fractions (i.e., ½, ¼, 1/8, etc.) of the tempo, and we would have liked a little more control over this. There is a small graphical step sequencer that features up to 24 steps, so that was nice to include, as well as several arp types to choose from via a pull-down menu.
So… how does it sound? We had high hopes for this plug-in, as we loved the original hardware in its time. The down and dirty answer is that many of the sounds are spot on, some are close but noticeably a little bit different, and a few (but not many) sound quite different. Overall, a number of the sounds (left unedited) sounded a little thinner and occasionally a little brassier than their hardware counterparts. However, a little bit of editing and/or adding effects (reverb, delay, and chorus effects are part of the plug-in) leveled the playing field. One example was the classic Vintage Pro preset, "Chiffer Pad," which sounded much closer to our hardware after we added a little bit more chorus to it. Nice!
We asked DSF about the differences in some the sound, and there was admission that some of the presets "were a struggle to match without Z-plane filters."  For those unfamiliar, these Z-plane filters arguably were at the core of E-mu's distinctive sound. We did a little digging, and found this this quote in 1995 from Dana Massie, then the company's DSP Research Manager, explaining where the Z-plane filtering idea had come from.
"Dave Rossum, E-mu's founder, deserves the credit for that. He decided in about 1989 that he was going to design a digital filter chip—he has a lot of experience designing filters and designed one of the first analogue filters on a chip. His chip went into Sequential's first Prophet 5 synth. When he came to do the digital filter chip, he decided that it should be powerful enough to be able to talk—it should be able to do phonemes and arbitrary formants. That chip came out in 1989 and was used in the Emax II sampler, but there it was only doing simple two-pole resonant filtering. The problem was that it was so powerful, people weren't sure how to control it. It could handle 14th-order filters, which meant there were 28 different parameters to control, and my contribution was to come up with a simple method of using them in a musical way by putting them into what we call the 'filter cube,' as used in the Morpheus. The cube is just a way of mapping musical dimensions onto synthesizer dimensions. For example, you can map things like velocity, keyboard position and a controller position onto the three axes of the filter cube."
So what do we think overall? We think DSF's Proteus Rack is great! Despite the occasional difference in sound, most people don't have the hardware to A/B sound test like we did. No question, the spirit of the original E-mu hardware is well represented, and most sonic differences, when we heard any, could be edited to taste and easily overcome. But taken without direct comparison, they are simply good, classic E-mu sounds.
The downloadable manual explains each function succinctly, and thoughtfully provides a complete list of all presets.
Proteus Rack is available for $99.95 USD from the DSF website as a download, which we think is a great deal. You're getting six classic synths in one for a reasonable price, as you could easily pay more than that for just one very old, used, hardware module! This is a great way to get some E-mu greatness into your studio, and we'll probably gravitate towards this more than the hardware as it's so convenient to use the virtual products when tracking in the studio. You should definitely check this out if you're looking for some classic sounds that aren't found in everyone else's familiar instrument bundles.
Contact Information
Digital Sound Factory
www.digitalsoundfactory.com