Victory and Two notes have come together to create 20 speaker captures, available individually or within six packs, capturing two of Victory's cabinet range - the Copper and Sheriff.
Both ranges come in two versions, Classic or Boutique with the classic range allowing you to choose from 8 industry standard performance microphones, including models of a 57 and 421.

The boutique range is made up of more nuanced and iconic studio microphones, such as the U87, when combined can give you the most articulate and incredibly detailed tones from your Torpedo device.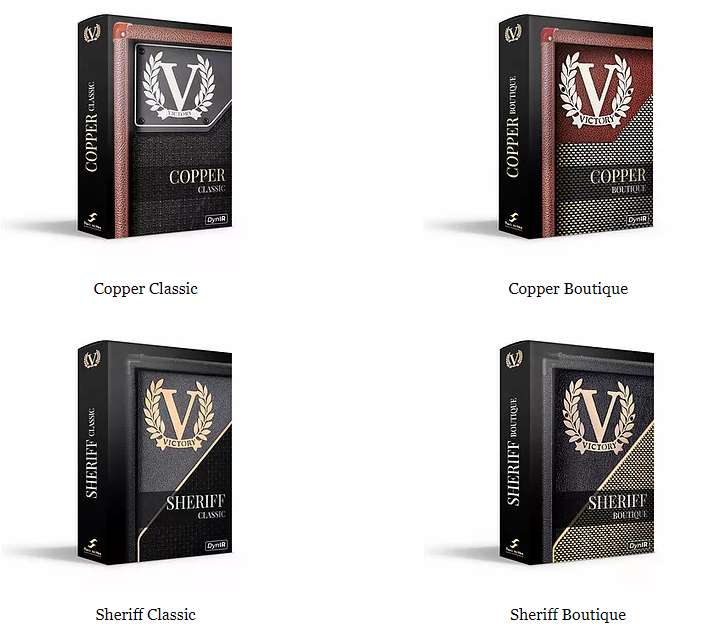 Victory hand-build their cabinets using only the best speakers and wood, ensuring that each cabinet is specifically voiced to ensure maximum power and articulation.

Victory has been at the forefront of compact touring rigs, that includes the wildly popular compact and V4 preamp range. 

Martin Kidd - Chief Designer at Victory Amps:
"Each of our cabinets is lovingly built to resonate in a way that subtly enhances the tone of our amps, or in fact, any amp/head you choose; in an effort to capture the played in feel of a vintage cab - Two notes have captured each of our cabs perfectly and we are excited to be working with them!"

 
These Two notes Victory DynIR Virtual Cabinets have been captured by Two notes most experienced Capture Master, Adam Steel of HopPole Studios, using the highest quality outboard equipment to ensure that the captured tones are identical to the feeling of being in the room with a perfectly matched Victory head and cabinet.

 

Guillaume Pille - CEO at Two notes:
"We are excited to be working with Victory to capture their incredible speaker cabinets, Victory are one of the most exciting brands around today and having them trust us is our honor, these DynIR captures of their cabinets sound insanely good"

 
The Victory DynIR Virtual Cabinets are only available through the Two notes Store and are exclusive to the Torpedo range of products. Each cabinet is 10€ (incl. 20% VAT) and can be bought as part of a pack.

Two notes Store: https://store.two-notes.com/
Victory Amplification: https://www.victoryamps.com/
Learn more about DynIR technology:

 

https://www.two-notes.com/dyn-ir