Rise Up Again Limited Edition Model Inspires Hope During Uncertain Times
NASHVILLE, TN (March 2, 2021)...Singer/Songwriter David Starr announces his Rise Up Again custom model acoustic guitar with Breedlove. Named after the song "Rise Up Again," off his latest album Beauty and Ruin, the guitar features the lyrics inlaid on the fretboard, sending a much-needed hopeful message after a tumultuous year for many. With only 7 made, it is a rare opportunity for buyers to own a truly unique model with the superior Breedlove acoustic craftsmanship and sound, complete with an LR Baggs Anthem pickup.
The song "Rise Up Again" was co-written with Starr and John Oates (Hall & Oates), who also produced Beauty and Ruin. The inspiration to write the song came after Starr had a dream during emergency surgery where he spoke with his Father and Grandfather, who are deceased, telling him it wasn't his time to go yet. The message is a timely one, as many are looking for words of encouragement to continue through the plight of the pandemic.
"Public response to 'Rise Up Again' was very positive and I wanted to commemorate the anthemic feel of the song with a guitar that matched," Starr notes. "I decided on the Concerto shape because it reminded me the most of a couple of my vintage jumbo acoustics. The idea was to take Breedlove's more contemporary design and marry it with a vintage look and fretboard inlay featuring the song title. The combination of spruce top and flame maple back and sides has always been one of my favorites. Breedlove let me select from their library of wood sets and I picked the best of the best. The song has proved to be an inspiration for a lot of folks and I hope the guitar will do the same. Breedlove has been a great partner in this custom build!"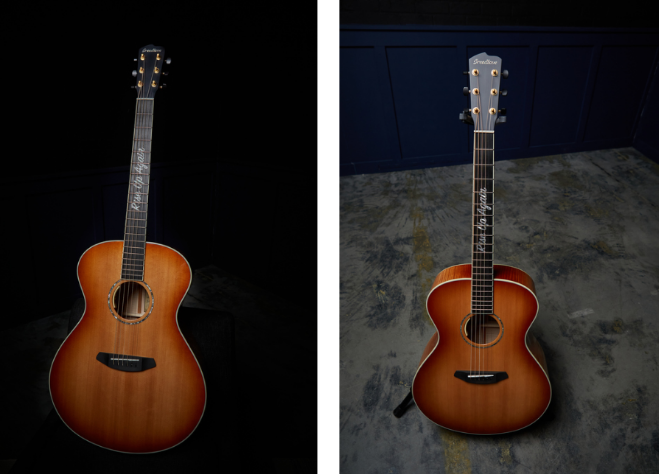 The limited edition model is a non-cutaway Concerto body, delivering more volume and nuance than the standard classic dreadnought. It features a Sitka Spruce top with a root beer burst and a dramatic Flame Maple back and sides. As with all Breedlove models, there are no pins, the strings go straight into the Delta bridge, which matches the ebony tuning machine and headstock with a gold Breedlove logo.
Owner of Breedlove Guitars, Tom Bedell adds, "We're so excited David has chosen to build this personal, beautiful guitar with Breedlove and remind us all to 'Rise Up Again.' We know the music made on these inspiring instruments will be very special. We can't wait to hear it!"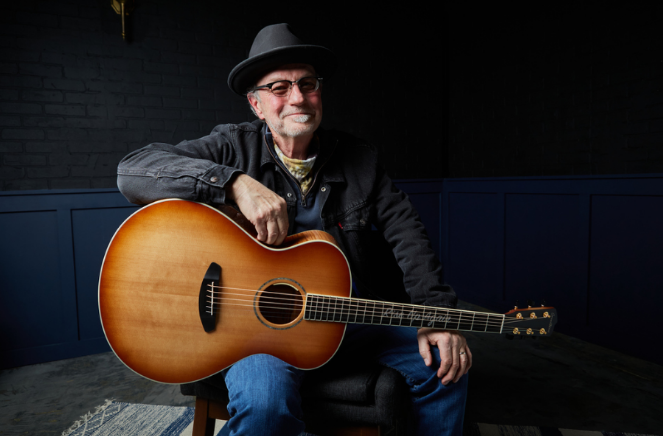 David Starr is the owner of beloved Starr's Guitars in Cedaredge, CO where the Rise Up Again limited edition model will be available.
Click here to listen to "Rise Up Again."
To order the Breedlove David Starr Rise Up Again Limited Edition please visit: www.StarrsGuitars.com