– Expansive 400-patch free sound library builds on the existing ARGON Series factory library to provide producers, performers and sound designers with even more firepower in their creative arsenal –
Bristol, UK - 21st July 2021 - Modal Electronics, a leading global synthesiser manufacturer, has just announced Volume 2 for the critically acclaimed Argon Series synthesisers' factory library as part of a new v2.4 firmware update. Fuelled by a unique wavetable architecture for a rich, dynamic and unique sound, Modal Electronics' ARGON series have cemented themselves as the ultimate modern wavetable synth for contemporary music performers, producers and sound designers. Fusing a plethora of real time controls for tactile mastery of all principal synth parameters, with full MPE support, 1:1 MODALapp integration, studio-friendly I/O and a nod to the heritage of their legendary 00 Series synthesisers, the ARGON Series is a true Sound Designers playground.
Volume 2 of the Factory Preset library for the ARGON8, ARGON8M and ARGON8X, guarantees to further spark users' creative workflow whilst simultaneously showcasing the full capability of these mainstays in the Modal Electronics Line. Everything the modern music producer and composer demands is thoroughly included in 300 all new presets, plus 100 MPE-ready patches currently available in the existing Volume 1 library: deep, thunderous basslines, cutting-edge leads, mutable soundscapes, classic subtractive-style tones and even a collection of world music inspired sounds. Whatever the project, ARGON delivers with this expertly curated collection of presents applicable to any genre.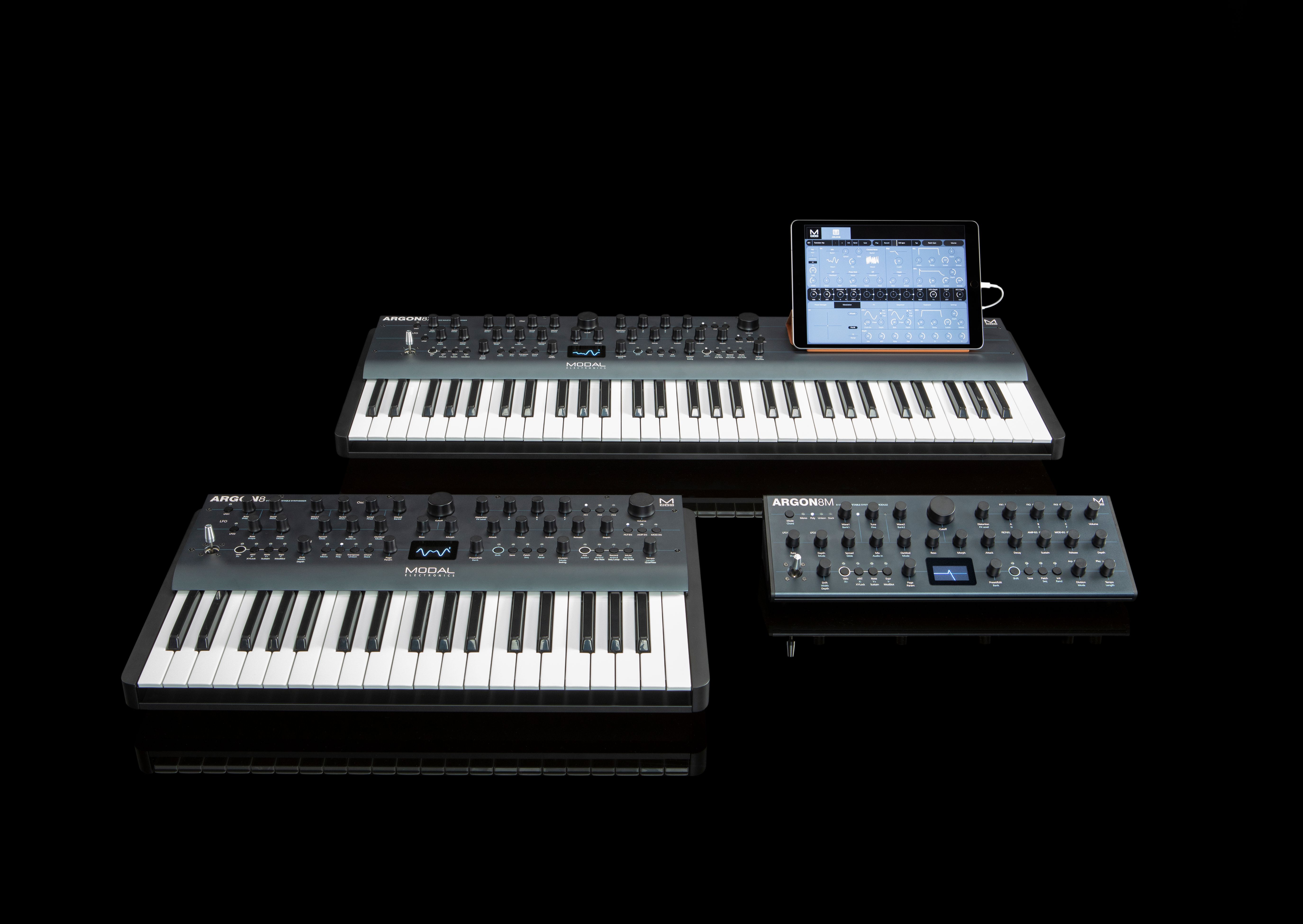 About the ARGON Series
The ARGON Series' sophisticated wavetable engine is primed for any genre courtesy of thousands of different sonic combinations with its seamless waveform morphing feature and a massive 32 static wavetable modifiers to unlock additional wavetable variations. Fuse this with four morphable filter types, two flexible audio rate (1x polyphonic) LFOs, three dedicated envelopes for the filter, amp and modulation sources and a sophisticated 12-slot modulation matrix and it's easy to see why the ARGON Series are a sound designers dream!
For performance, the ARGON Series doesn't disappoint fusing an integrated 512-note sequencer, with real-time & step modes (64 steps with 8 notes per step) plus 4 powerful Animation Lanes. Multiple sequencer trigger modes coupled with the powerful onboard arpeggiator (programmable up to 32 steps) and performance features such as Chord hold, Inversions, Transpose, Sustain Latch and the Joystick cement the ARGON Series as a powerhouse performance tool.
Rounding out the feature arsenal is the ARGON Series' on-board stereo effects engine - whether it's Distortion (waveshaping overdrive), Chorus, Phaser, Flanger (Pos), Flanger (Neg), Tremolo, LoFi, Rotary, Stereo Delay, Ping-Pong Delay, X-Over Delay or Reverb, adding that finishing touch to your sounds couldn't be simpler.
The ARGON Series are available in 3 Models, each tailored to suit your workflow – the ARGON8 37-key variant, the ARGON8X 61-key variant and the ARGON8M desktop module.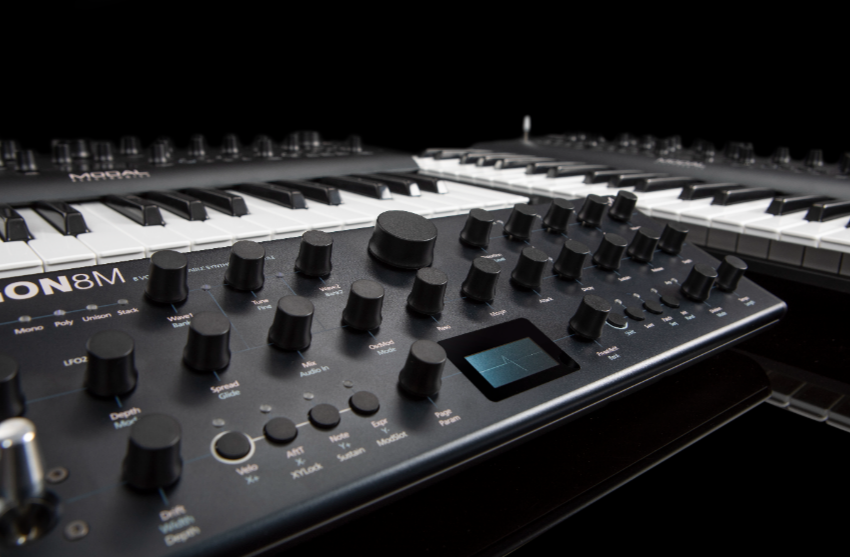 Firmware Version 2.4
Aside from the new Factory Library Volume 2, the following feature enhancements are now available with the v2.4 firmware update:
Added more LFO synced divisions
Added Extended Oscillator Drift to upper range of Drift control.
Added 'Master' Clock Source mode that always sends out MIDI clock
Improved MIDI reliability on macOS Big Sur
Improved arpeggiator sync when working with external sequencers
Improved expression pedal behaviour
Improved LFO1 sync when clocked from external MIDI
About MODALapp
The free MODALapp brings the comfort of screen-based editing of all ARGON Series parameters to your computer or mobile device. Available as a standalone app for macOS, Windows, iOS, iPadOS or Android systems and in VST3 and AU plug-in formats, it is the perfect companion for synth enthusiasts looking to deep dive to all sound forming and performance parameters to create their own signature sounds – not to mention a fantastic tool to backup and manage patches and sequences.
Links:
Learn More About The ARGON Series
Learn More About Volume 2 of the ARGON Series Factory Library