Los Angeles, CA - Producer Martin Hannett was one of the most groundbreaking and prolific producers of his era, responsible for revolutionary albums and singles from bands like Buzzcocks, Orchestral Manoeuvres In The Dark, A Certain Ratio, Happy Mondays, and one of the most important post-punk bands in history, Joy Division. Hannett became virtually synonymous with the latter, having spent countless hours recording the quartet - Ian Curtis, Peter Hook, Bernard Sumner and Stephen Morris - from their breakthrough debut 1979 album Unknown Pleasures right up through to the very last single they would release as a band, the iconic "Love Will Tear Us Apart." 
But Hannett was also known for his unconventional production techniques and willingness to experiment, which might explain why he had the band record multiple versions of "Love Will Tear Us Apart." The track's earliest origins date from January 1980 at the Pennine Studio in Oldham, England but the band would later re-record it in March of 1980. While other versions of the track have appeared on Joy Division compilations such as 1988'sSubstanceor re-issues of the band's studio albums, one of the rarer versions has only ever appeared as a standalone single, frequently backed with another rarity, "Leaders Of Men." This version of "Love Will Tear Us Apart," which has a distinctively janglier intro, has long been rumored to be a bootleg, but it was, in fact, part of a group of recordings which the band, represented by Curtis, Sumner and Hook, signed over to producer Hannett on March 30, 1980.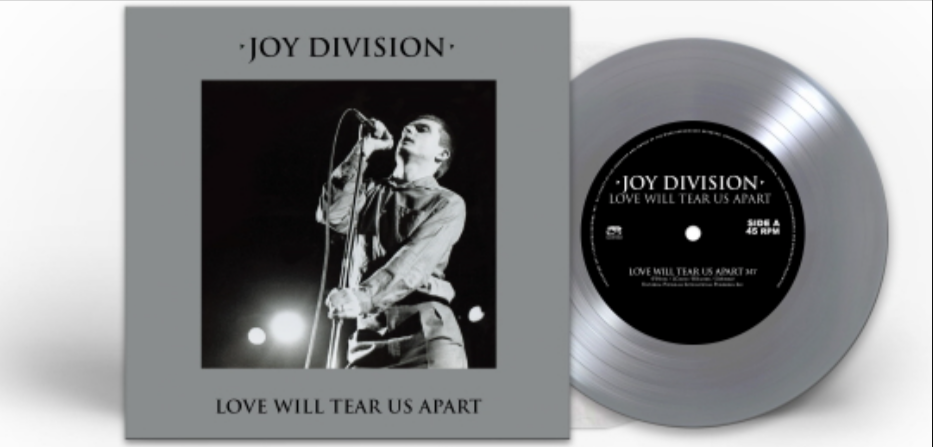 After Hannett passed (in 1991) his wife sold the rights to Chris Hewitt of Ozit-Morpheus Records on January 31, 2008. Brian Perera, owner of the L.A.-based indie label Cleopatra Records, then bought the rights from Hewitt in March of 2009. Cleopatra has proliferated this version on several genre-based compilation albums as well as issuing the track on both 12" and 7" vinyl that have become exceedingly popular among Joy Division fans, most recently as a 7" single with silver colored vinyl. And unlike any bootleg recording, the band receives royalty payments based on the sales of the track through Fractured Music, the one-time publishing arm of Joy Division. But no matter which version you listen to, this beloved track continues to be a testament to both the collective talent of Joy Division as well as a living reminder of the man who helped bring the song into being, the man behind the board, producer Martin Hannett!
Order the new 7" SILVER vinyl of "Love Will Tear Us Apart" from the 1980 Martin Hannett tapes on vinyl:https://cleorecs.com/store/shop/joy-division-love-will-tear-us-apart-limited-edition-7-silver-vinyl/