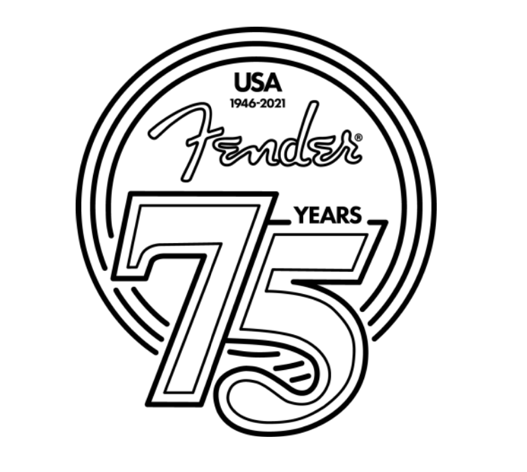 Continuing To Push Boundaries of Innovation, Fender And J Mascis Join Forces To Recreate One Of Mascis's Favorite Guitars: An Original 1958 Top-Loader Tele®
HOLLYWOOD, CALIF. (August 17, 2021) - Fender Musical Instruments Corporation (FMIC) today announces the global launch of the J Mascis Telecaster®, Mascis's second Fender Artist Signature guitar, joining his Signature Squier Jazzmaster®. Sticking to his unique style, Fender worked closely with Mascis to recreate his infamous original 1958 top-Loader Tele® guitar, the main axe he used in the mid-90s when he wrote some of his most iconic songs and lead work throughout his career.


"It means so much to be working with Fender," said J Mascis. "Already, the Tele® represents three decades of leads that I've recorded with this guitar. It's been my go-to for recording leads since I got it. It feels amazing to have a signature guitar. It's not something I ever imagined, but I'm truly honored."
J Mascis' penchant for running Fender guitars into stacks of amps to create massive fuzzy riffs, incendiary leads and huge hooks have made him an alt-rock icon. While primarily known as a Jazzmaster player, Mascis's Tele® is one of his favorite instruments in his collection. Growing up in Amherst, Massachusetts, he became a drummer at age nine and pivoted to guitar when he founded Dinosaur Jr. in 1984. The band went on to help create alt rock as we know it, releasing dozens of hits including "Start Choppin," which was recorded with Mascis's original '58 Top-Loader Tele®. "I find I play leads that are more interesting to me when I pick it up,'' added Mascis. "Even if I try another guitar, I usually end up liking what I played better on this guitar. I improvise all my leads when recording and my best stuff comes out of this guitar."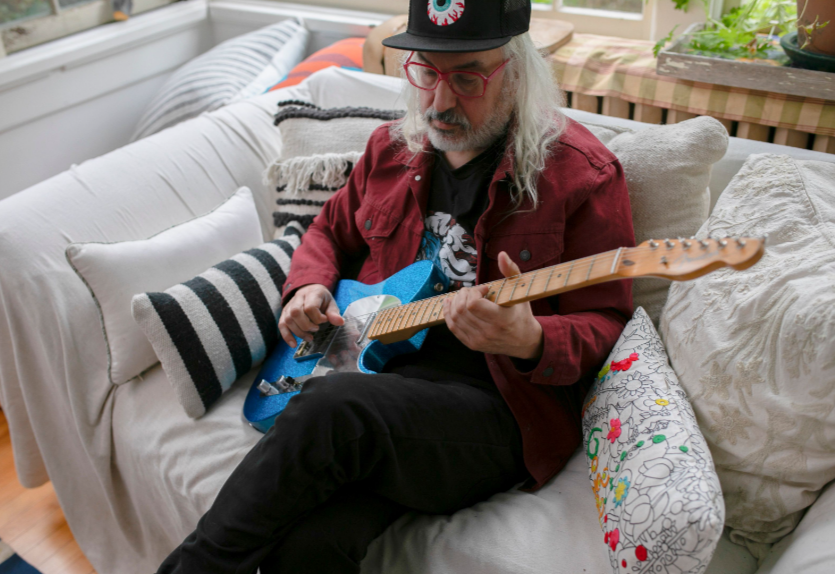 The dazzling Bottle Rocket Blue Flake finish pulls inspiration from Mascis' old drum set dating back to his early days. Uniquely made for Mascis' playing style, the custom J Mascis Telecaster® pickups are voiced to replicate the sound of the original 1958 Telecaster® pickups in Mascis's guitar; these single-coil Tele® pickups have a classic vintage tone. Additionally, the Tele® is made with a Top-Loader Telecaster® Bridge. A unique bridge type originally introduced in the late 50s, this top-load bridge offers reduced string tension and a shallower break angle compared to the traditional string-through bridges for a slinkier feel. Finally, the "C" neck with 9.5" radius and jumbo frets recreates the feel of J's original Tele, while the 9.5" radius fingerboard and jumbo frets provide easy playability and effortless bends.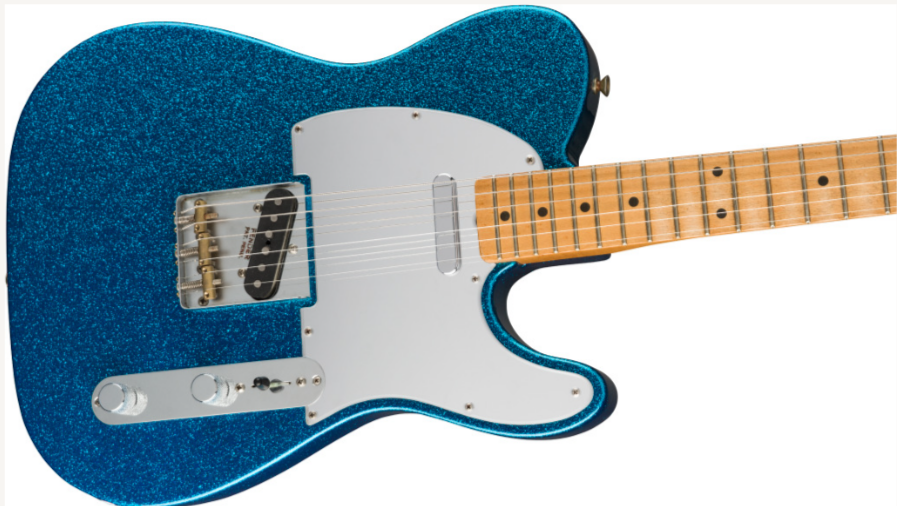 "We're honored to have had the opportunity to partner again with J Mascis, this time to recreate one of his favorite guitars," said Justin Norvell, EVP of Fender Products. "From the Bottle Rocket Blue Flake finish to the mirrored chrome pickguard, the top-load bridge to the Road Worn maple neck, this guitar is a celebration of the J Mascis sound that helped define alternative rock."
The Fender® Artist Signature Series honors iconic musicians through product progression and storytelling, creating instruments inspired by the unique specifications of the world's greatest guitarists and bassists.
Fender also highlights Mascis's new signature model in an episode of Fender's serialized social video series, Fender Demos™. Fender Demos™ is an educational video series focused on providing a deep dive into Fender's newest products showcasing not only the key features and benefits but also the sonic quality of Fender's instruments, amplifiers and pedals. In addition to product demos, the series also provides valuable beginner, intermediate and advanced tone tips, set-up and maintenance guides and insights to getting the most out of your Fender® gear.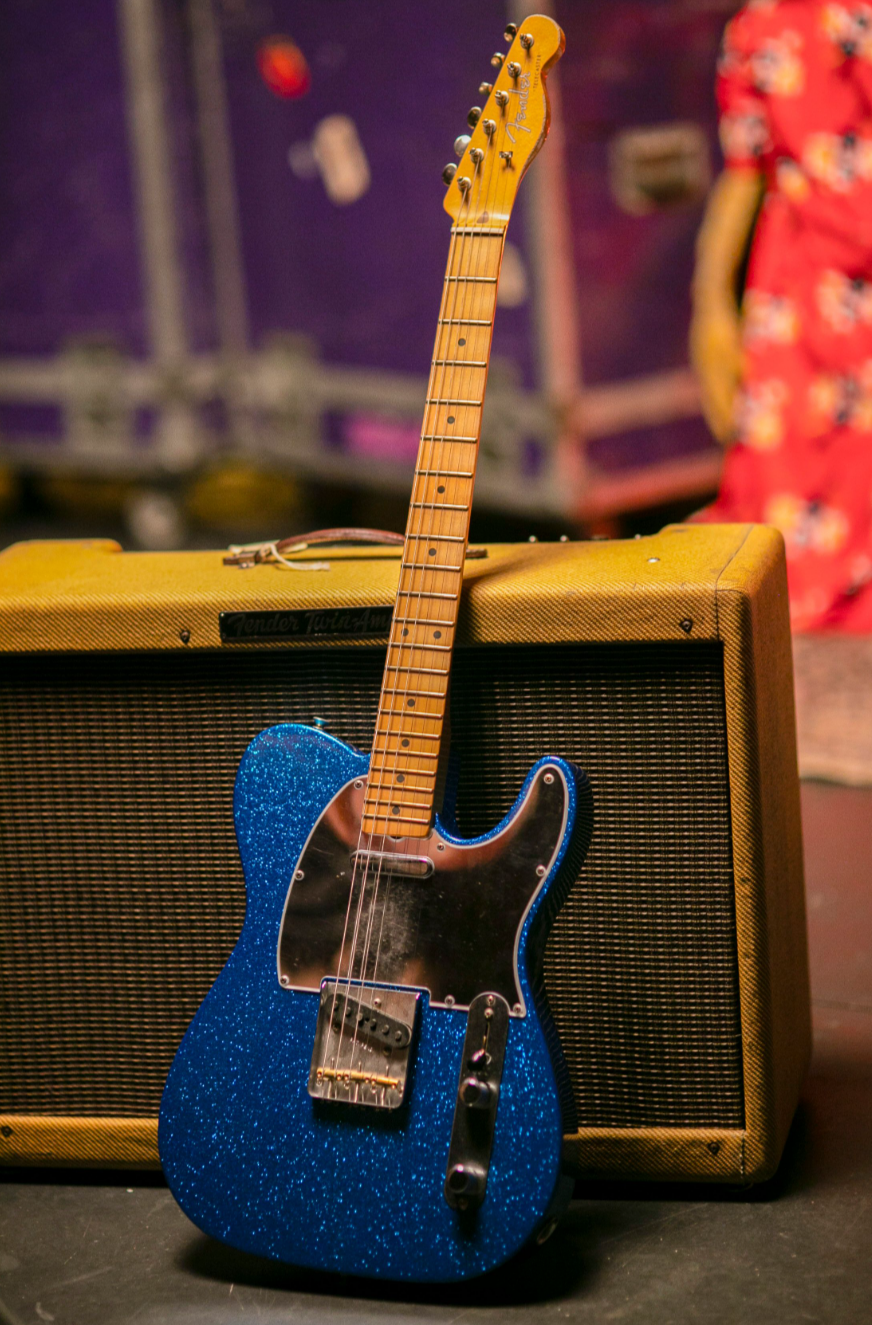 For technical specs, additional information on new Fender products and to find a retail partner near you, visit www.fender.com. Join the conversation on social media by following @Fender.