(August 27, 2021 - Santa Barbara, CA) Beloved Platinum-selling band, Toad the Wet Sprocket, has released their latest album, STARTING NOW, which is available everywhere you find great music now. This latest project, being released through the band's own independent label, Abe's Records, is a collection of material exploring how we manage to find hope after life's uncertainties that often force a change and challenge us to survive on a new path.
Also being released today is the band's latest single from STARTING NOW, "Hold On." The track's pleading lyrics of finding commonality and hanging onto what is truly important, is a message for the times. Through some of the most trying months of many of our lives, "Hold On" is a positive reminder to us that there is something better on the other side of our troubles and if we give it time, we'll find the peace we're all seeking.
In addition to the release of the track, Toad the Wet Sprocket, has also released the official music video for "Hold On." This live performance based music video brings the full band to the forefront and teases fans for their upcoming tour dates - showing they are still at the top of their game.
Be sure to tune-in tonight at 6pm PT/9pm ET to Toad the Wet Sprocket's YouTube channel for a special live stream album release band with Toad the Wet Sprocket as they perform some of their new material from STARTING NOW and take questions from fans. The event will also be shared on the band's Facebook page.
TUNE-IN: TOAD Live Band Performance and Q&A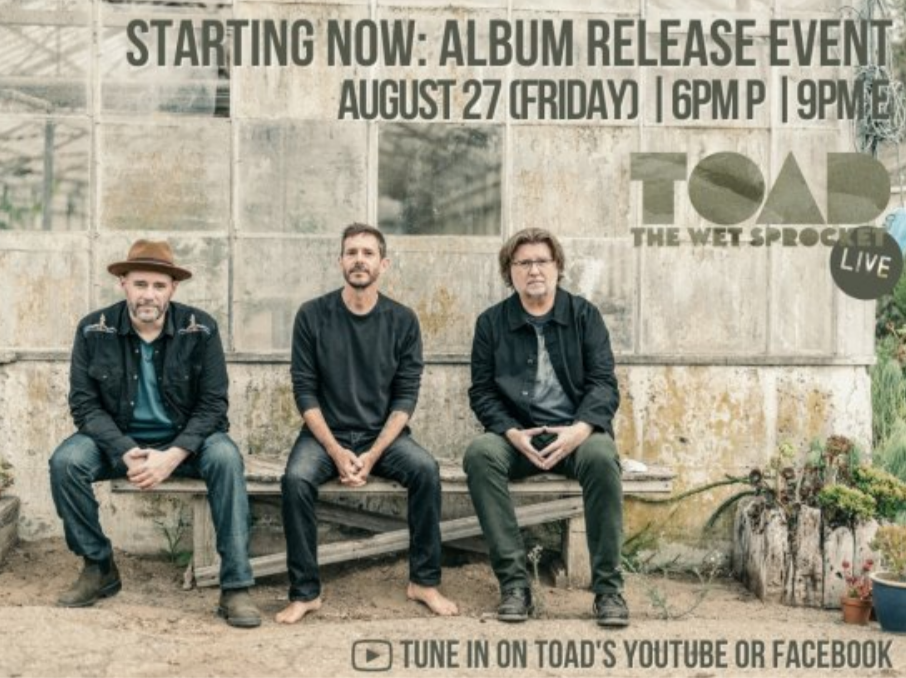 Check out Toad the Wet Sprocket on the road through 2022 on their STARTING NOW Tour. The tour marks the band's first time back on the road since 2019. Tickets and VIP Packages available through the following link:STARTING NOW Tour Dates & VIP Packages
VIP Packages include:
- One (1) General Admission Event Ticket
- Meet & Greet and Photo Opportunity with Toad the Wet Sprocket
- Invitation to Exclusive Pre-Show Acoustic Performance
- One (1) Limited Edition Event Poster
- One (1) Commemorative Laminate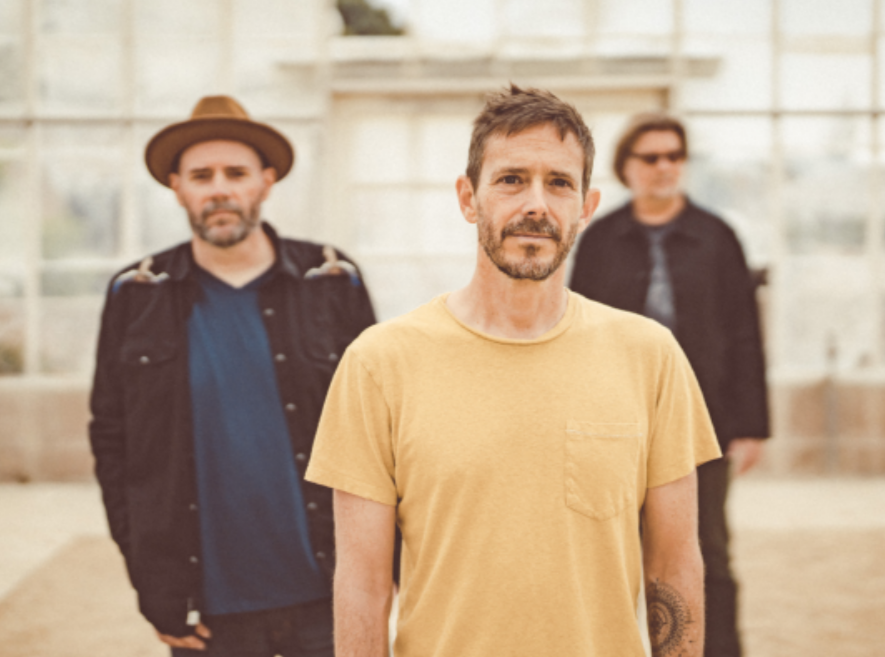 For additional information on Toad the Wet Sprocket, including all-new merchandise and upcoming tour dates, please visit
https://toadthewetsprocket.com/