FIRST SINGLE "NO ONE'S GONNA BREAK THIS HEART (AGAIN)" OUT SEPTEMBER 17.
LISTEN HERE
Multiplatinum alternative rock band THE VERVE PIPE have spent the past 25+ years acquiring global acclaim while continuously building their legacy with radio hit songs including the iconic 1997 #1 smashing single "The Freshmen," "Photograph," "Hero," and "Never Let You Down," plus the favored track "Colorful" which was featured in the 2001 feature film Rock Star. Founder/lead singer and main songwriter BRIAN VANDER ARK has returned with a refreshed energy bringing on youthful co-writer and backing vocalist CHANNING LEE on the band's first new album in four years, THREADS, scheduled for release on November 5 (CD & digital), March 11 (vinyl).
THE VERVE PIPE are also excited to reveal the first listen to THREAD's debut single, "No One's Gonna Break This Heart (Again)," with an exclusive premiere via the band's SoundCloud. Listen now at this link: https://soundcloud.com/thevervepipe/the-verve-pipe-no-ones-gonna-break-this-heart-again
"No One's Gonna Break This Heart (Again)" will be available to stream/download across all digital platforms on Friday, September 17.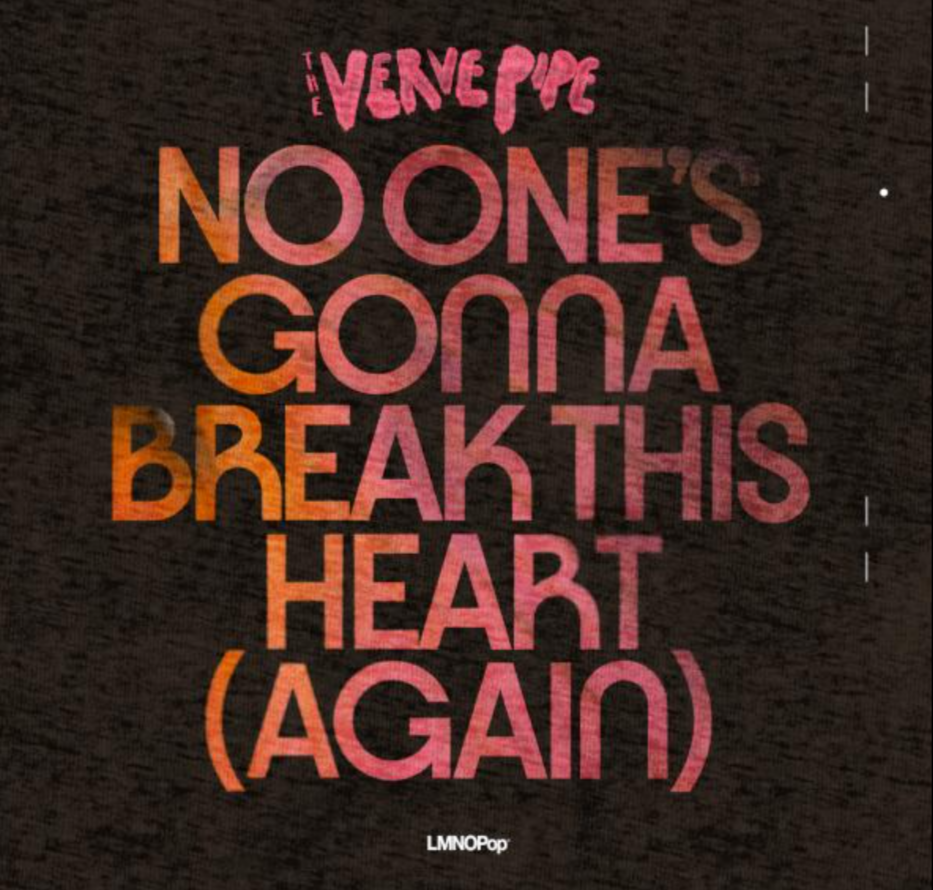 "This song is about how we overprotect ourselves," shares VANDER ARK about the single's meaning. "It's about the armor that we wear after a particularly bad breakup. We deny ourselves the opportunity to fall in love again, fearful we will relive the pain. And yet it can't be helped. Love happens again and again, until we finally get it right."
VANDER ARK further comments on how the concept behind THREADS came together stating: "The inspiration for the album started when we learned of an old Japanese legend that said we all hold one end of a red thread of fate. It symbolizes the thin artery that originates in the heart. It flows down to the hand and then out into the metaphysical world. These threads are connected to other people who will have an important story in each other's lives. They stretch and bend; they never break."
"We also wanted to explore the concept of fate—what can be comforting can also be confining." VANDER ARK continues to ask, "How do we know if fate is something we wait to find us, or something we create for ourselves?"
"The symbolism of 'Threads' weaves in and out of each song, as we tell these stories that make up the good and bad of our lives - love, heartbreak, abuse, addiction, hope, revenge and that constant yearning for the unknown.
And our stories continue. We feel the constant pull of our threads, from our hearts through our hands. It is what keeps us forever reaching."
THREADS Track Listing:
1. Forever Reaching
2. The Witching Hour
3. No One's Gonna Break This Heart (Again)
4. Save Me
5. Set Me On Fire
6. Found
7. What Might Have Been
8. You Deserve Whatever Comes Around
9. First Fire of the Winter
10. Love Will Find You Again
11. The Freeze
12. End of the World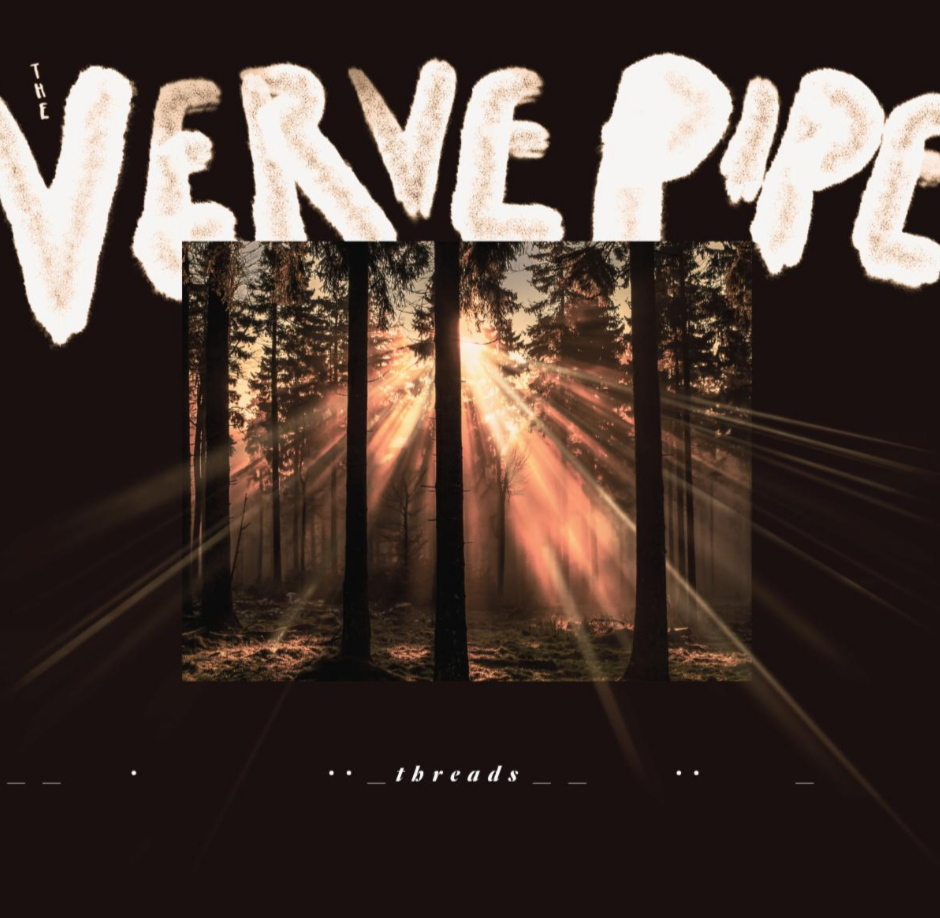 THE VERVE PIPE will be previewing new material and a new lineup on a handful of shows this fall/winter. The recharged lineup will see Brian Vander Ark joined by current band members Lou Musa (lead guitar), Randy Sly (keyboard, backing vocal), Channing Lee (backing vocals), Brad Vander Ark (bass) and Zach Dubay (drums).
Experience their energetic performance at one of the upcoming dates:
Sat., 9/18 Pelham, NY – Toonerville Music Festival
Sat., 9/25 Ferndale, MI – DIY Street Fair
Sat., 10/2 Marshall, MI – Franke Center For The Arts
Sat, 10/9 Ann Arbor, MI – The Ark
Sat, 12/11 Milwaukee, WI – The Back Room @ Colectivo
For tickets and to stay updated on THE VERVE PIPE, connect with the band online: