What do you get when you combine a legendary recording studio owned by John McBride and an audio software company owned by renowned engineer and producer, Matthew Kleinman? In this case, you get the perfect recipe for some killer IR's of your favorite high-gain boutique amps, ready for use in your Kemper Profiler!
KIT Plugins and Blackbird Studio in Nashville, TN joined forces to create a collaboration of legendary amplifier profile packs specifically designed for the Kemper Profiler. Having this large amplifier collection at your fingertips is one challenge in itself (and expensive too), but having the amps profiled in a state-of-the-art studio by some of the best engineers and producers in the industry is a whole other thing. The results of this collaboration are great, and this profile pack is sure to sooth your lust for high-gain bliss and tone to the bone!
The KIT Plugins Blackbird Studio High Gain Kemper Pack is jam packed with amplifier profiles created from many of todays most respected and coveted amplifiers. The collection of 16 specific amplifiers used in this pack include models from: 3rd Power, EVH, Freidman, Diezel, Bogner, Hiwatt, Marshall, Sovtek, Soldano, Boogie, and HIME. Talk about being a kid in a candy store!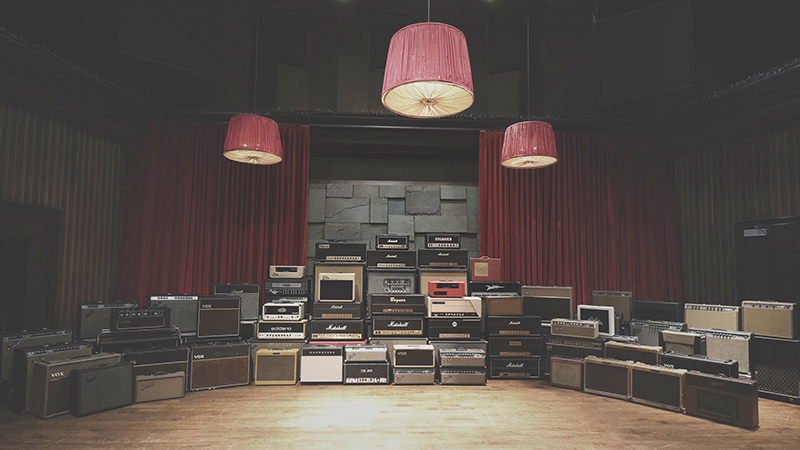 You can literally spend hours running through this library in search of the perfect sound and tone you're looking for. Every nuance is captured within these profiles to give you a high-quality IR replicating the exact sound and character of each amp and its individual high-gain channel capabilities.
Category

Value

Rating

Features

20%

Usability

25%

Sound

25%

Documentation & Support

10%

Price

20%

OVERALL RATING = 3.8, which earns it a WIHO Award!
3.6 stars or better: Outstanding, WIHO Award
3 stars or better: Worth considering
2 stars or better: Suited to specific needs
1 star or less: Not recommended
And if that's not enough—and you're more of the plug-and-play digital guitarist, there are a few preset collections included that also provide compression and delay effects for different genres and taste. You'll find high-gain settings to match '80s Rock, Pop Punk, Metal, Hard Rock, and straight-ahead Classic Rock.
For those of you interested in the different microphones used to capture these amps, they include: Sennheiser 421, RCA BK5, Shure 57, and a Royer 121. Most of the profiles have been recorded using a combination of the 421 and BK5.
You can see a detailed listing of profiles and corresponding amps / microphones used in this PDF document. 
Uploading the profile pack to the Kemper was relatively easy and worked without a hitch—as long as you follow the Kemper instructions. Once the library is installed, it's easily identifiable by the prefix BB for Blackbird, and the preset names are listed in alphabetical order. Once you get the hang of the naming convention, you can easily figure out what the corresponding amplifier and the associated tone is. If in doubt, you can revert to the provided info sheet listing each profile.
The creation of great sounding IR's for amp modeling is key. After hearing the Blackbird Studio High Gain Profile Pack and comparing it to a few of the actual amplifiers in our own studio, there is no doubt that these profiles are extremely accurate in sound quality, and they captured every aspect of the actual amps' tone wonderfully. We found each profile extremely crisp and clean while delivering every aspect of the corresponding high-gain amp. Sizzle to crunch, you really hear that saturated tube sound (and occasional buzz from some settings) when cranked to full throttle.
Of course, if you own a Kemper and have access to a large collection of boutique amps, you could try to model the amps yourself. But having the proper studio environment with high end microphones—and not to mention the ears of a professional engineer/producer—may be harder to come by. In taking a tour of this profile pack, there is no doubt that you are hearing and playing some of the best-ever captured profiles of these coveted amps.
You can check out sound samples here:
The KIT Plugins Blackbird High Gain Kemper Pack sells for $49.99. Considering this pack contains 61 high-quality profiles of extremely coveted amps along with mix-ready presets, there's no more cost-effective way to round out your premium amp lunchbox. What's in your Kemper?
Contact Information
Kit Plugins
https://kitplugins.com/pages/blackbird-high-gain