Between 1972 and 1976, and then again following their 1979 reunion, Roxy Music were arguably the most exciting, ambitious and vivacious band in the world. They comprised a core four piece of vocalist Bryan Ferry, guitarist Phil Manzanera, horn player Andy Mackay, and drummer Phil Thompson, but also featured, at different times, Brian Eno and Eddie Jobson. Emerging during 1972's long, hot summer of glam rock, the band could never be readily pigeonholed.
The greatest record they made became some of the greatest records of the age. "Virginia Plan", "Pyjamarama", "Street Life", "All I Want Is You",  "Love is the Drug", "Trash", and "Dance Away" were the hits, but even the deepest cuts on the band's first five albums became anthems for a generation.
Roxy were no ordinary band in other ways too, as Ferry, Manzanera, Mackay and Eno all embarked upon solo careers, which, between them, were responsible for a complex catalogue of songs that stretches from vintage ballads to electronica, from Wagner's 'Valkyries' to David Bowie's 'Low'.
This book encompasses all of that, documenting the histories of both band and band members, while analyzing and detailing every album and single released by the Roxy family throughout the decade.
Key Selling Points:
- Generally regarded as one of the great stylists of the glam rock era, the band combined glam with art rock and early electronica.
- All of the band's albums in the era made the UK Top 10.
- Huge singles success from the art rock of 'Virginia Plain' to the smooth pop of 'Dance Away'.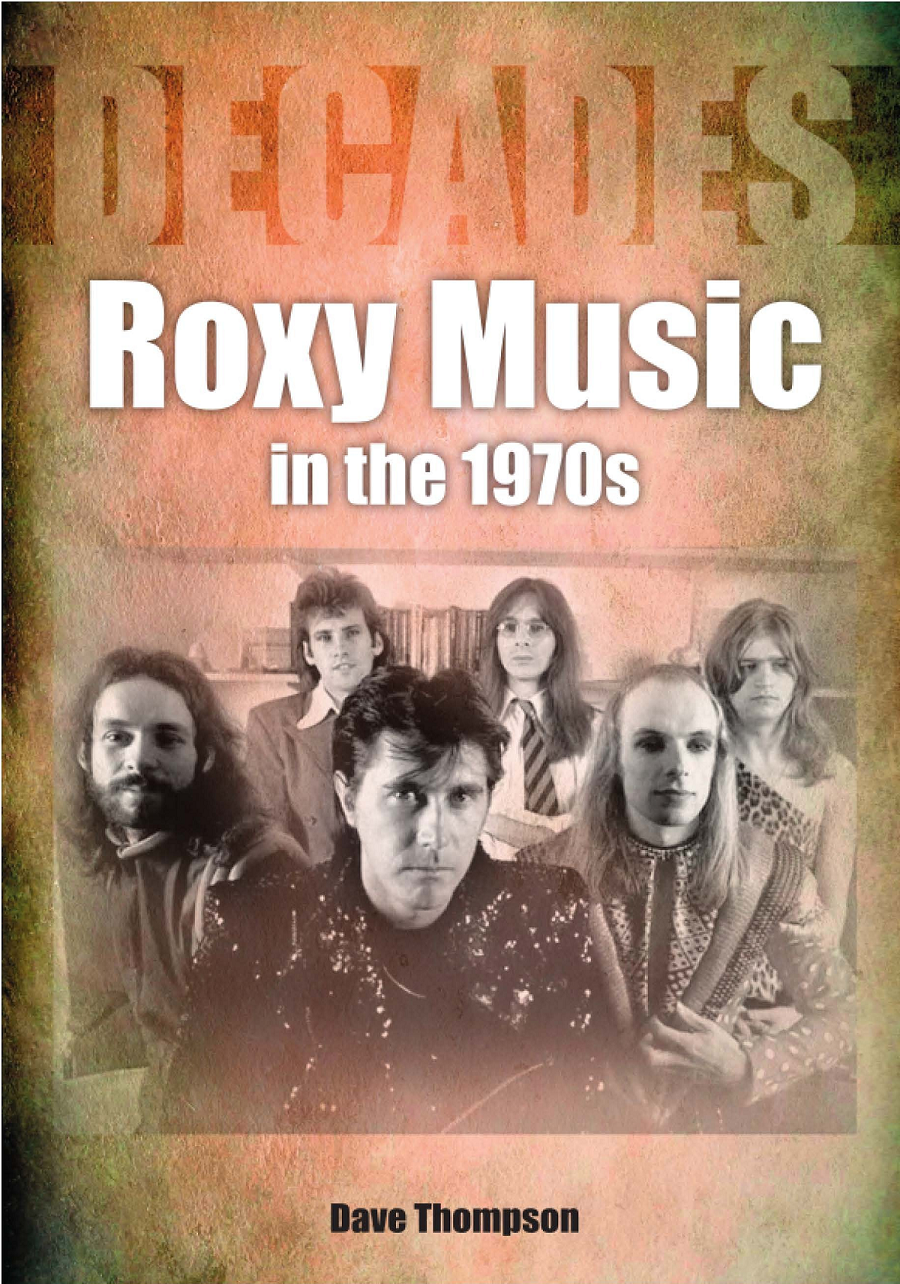 Bibliographic Information:
Publication: 10th June 2022
July 29th, 2022 (USA)
ISBN: 978-1-78952-180-1
Pricing: £ 15.99 / $22.95
Format (mm): 210 x 148 mm
Binding: Paperback
Page extent: 160 pages plus 16 color
Illustrations: 40 color
Rights: Worldwide
About the Author:
Dave Thompson is an author of over 150 books, including the autobiography of Sylvain Sylvain (New York Dolls), Walter Lure (the Heartbreakers), Motown legends Eddie and Brian Holland and Judy Dyble (Fairmount Convention). His other books include biographies of David Bowie, Hawkwind, Roger Waters, Robert Plant, Sparks, John's Children, Jeff Beck and Kurt Cobain. Among his most recent publications are The Grunge Diaries 1990-1994, I Feel Love and Rozz Williams in his Own Words and Beyond (all 2021). Thompson's writing has appeared in Mojo, Record Collector, Rolling Stone, Melody Maker, Q, Alternative Press and Goldmine. He lives in Delaware, USA.
More information: https://www.sonicbondpublishing.co.uk/