Tacoma, Washington—Joe Walsh and VetsAid, his national 501(c)3 non-profit veterans organization, today announced the date and location of their 2nd annual music festival. VetsAid 2018 will be held on Sunday, November 11, 2018, Veterans Day, at the Tacoma Dome in Tacoma, Washington.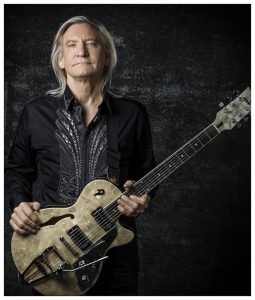 Launched on September 20, 2017, with an inaugural concert at the EagleBank Arena in Fairfax, Virginia featuring performances by Walsh, Zac Brown Band, Keith Urban and Gary Clark Jr., the first VetsAid concert disbursed nearly $400,000 in grants to veterans' services organizations nationally and locally.
"It was always my intention to take this show on the road and share the experience with veterans' communities across the country," Joe Walsh explains. "In 2018, I wanted to bring VetsAid to my brothers and sisters at Joint Base Lewis-McChord, Naval Base Kitsap and all throughout the beautiful Pacific Northwest. And next year… who knows?"
Full lineup and on-sale information will be announced later this summer.
For more information, please visit www.vetsaid.org.