Finnish studio monitor manufacturer Amphion Loudspeakers will demonstrate its latest product - FlexBase25, for the first time in Europe, during the Musikmesse / Prolight + Sound exhibition in Frankfurt, Germany, April 2-5, 2019 (Messe Frankfurt, hall 8.0 booth J50).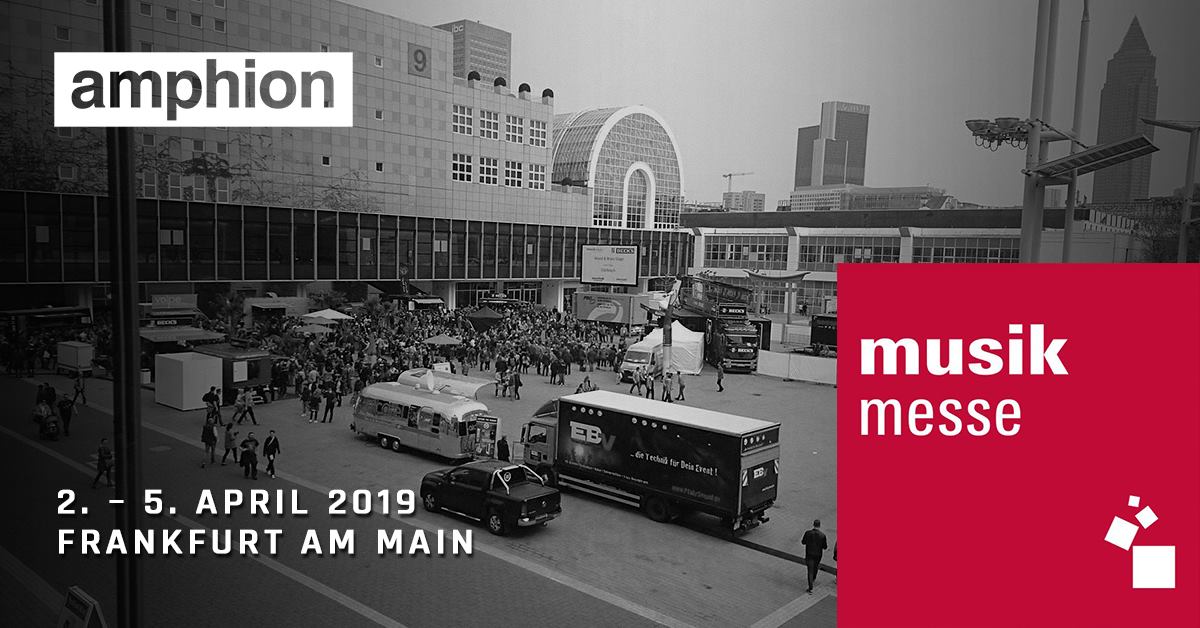 Amphion's innovative stereo base extension system has already received great interest from shows in North America and Asia-Pacific, earning acceptance and acclaim from a number of Grammy and other award-winning producers and sound engineers. Now, the European professional-audio audience will have the chance to experience FlexBase25.
"We are very glad to be back in Frankfurt to demonstrate FlexBase25's extensive capabilities," says Anssi Hyvonen, Amphion's Founder and Managing Director. "One really needs to hear it in order to understand that FlexBase25 is not just another subwoofer. It is a base extension that easily turns two-way monitors into a full-range system. As an increasing number of sound engineers wear different hats - writing, mixing, and even mastering - the flexibility of their monitoring system is crucial. This is where FlexBase25 comes into its own. It can easily fit any project with the turn of a few dials," says Hyvonen.
FlexBase25 system is housed in a single box. It provides wide adjustment possibilities such as variable crossover frequency between 35 and 260 Hz, and adjustment of the mono-stereo spread. This flexibility allows the user to change the flavour based on the specifics of the task at hand and ensures an easy integration between the base extension and the monitors. Easy to set up, and placed in the centre-line between the main speakers, the FlexBase25 works with all Amphion products. Paired with One12, One15, One18, or Two15 studio monitors, it is ideal for a smaller-room, full-range system. Positioned behind the console, while keeping One18, Two15 or Two18 on the meter bridge, it performs effortlessly in a larger facility.
During the show, visitors will have the chance to experience FlexBase25 paired with One18 monitors with a Sessiondesk Solo modular system and speaker stands.
About Amphion:
Amphion Loudspeakers Ltd. has been designing and building loudspeakers in Finland since 1998. Our studio monitors and home loudspeakers are characterised by highly resolving and natural reproduction. Precise driver integration ensures world-class imaging and phase coherence. Controlled dispersion helps to achieve more stable results in a variety of room acoustics. All products are handmade in Finland to ensure enduring listening quality.
To learn more about our philosophy in loudspeakers design watch our "Meet Amphion' video: