SECOND #1 FROM CURRENT ALBUM AND BAND'S SEVENTH #1 HIT TO DATE
U.S. HEADLINING SHOWS AND FESTIVAL DATES ON TAP FOR SUMMER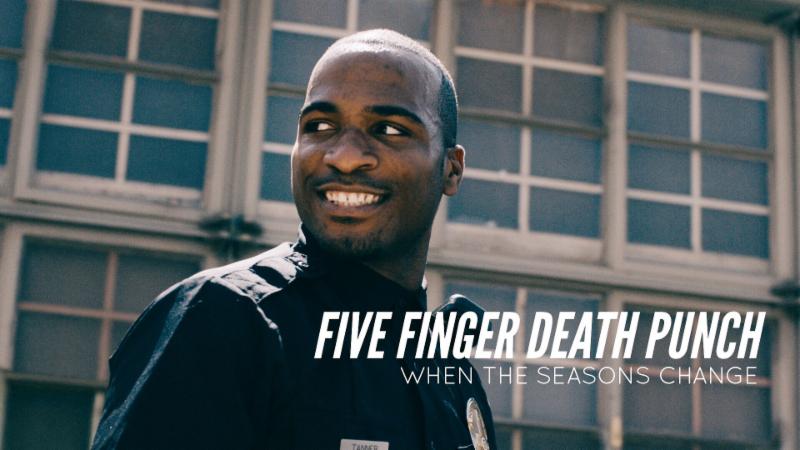 FIVE FINGER DEATH PUNCH continue to dominate the airwaves as their latest single "When The Seasons Change" has officially hit #1 at Rock Radio this week. This marks the 7th #1 hit and the 21st Top Ten hit for the band who became the #1 most-played artist on U.S. Rock Radio in year-end radio reports. "When The Seasons Change" follows the success of the #1 hit single "Sham Pain" off the group's latest album AND JUSTICE FOR NONE.
Watch the music video--dedicated to those Police Officers and First Responders around the world who selflessly put their lives on the line every day--for "When The Seasons Change" here:
After donating over $95,000 to the C.O.P.S. organization through last year's tour, FIVE FINGER DEATH PUNCH have kept going and raised an additional $33,000 for the Injured Police Officers Fund via their Facebook this year.
FIVE FINGER DEATH PUNCH who Billboard described as "a revitalized band with a renewed focus," released their current and seventh studio album, AND JUSTICE FOR NONE (via Prospect Park), which debuted at #4 overall on the Top 200 Chart and became the #1 streaming Hard Rock/Heavy Metal Album of 2018 and the #4 best-selling hard music album of the year. AND JUSTICE FOR NONE marked the group's fifth consecutive Top 5 album release. The album also had four #1 placements on other charts including: Top Digital Albums, Top Rock Albums, Top Hard Music Albums. KERRANG! magazine hailed AND JUSTICE FOR NONE as "…an album that delivers, ticking the boxes of what a modern metal album should be."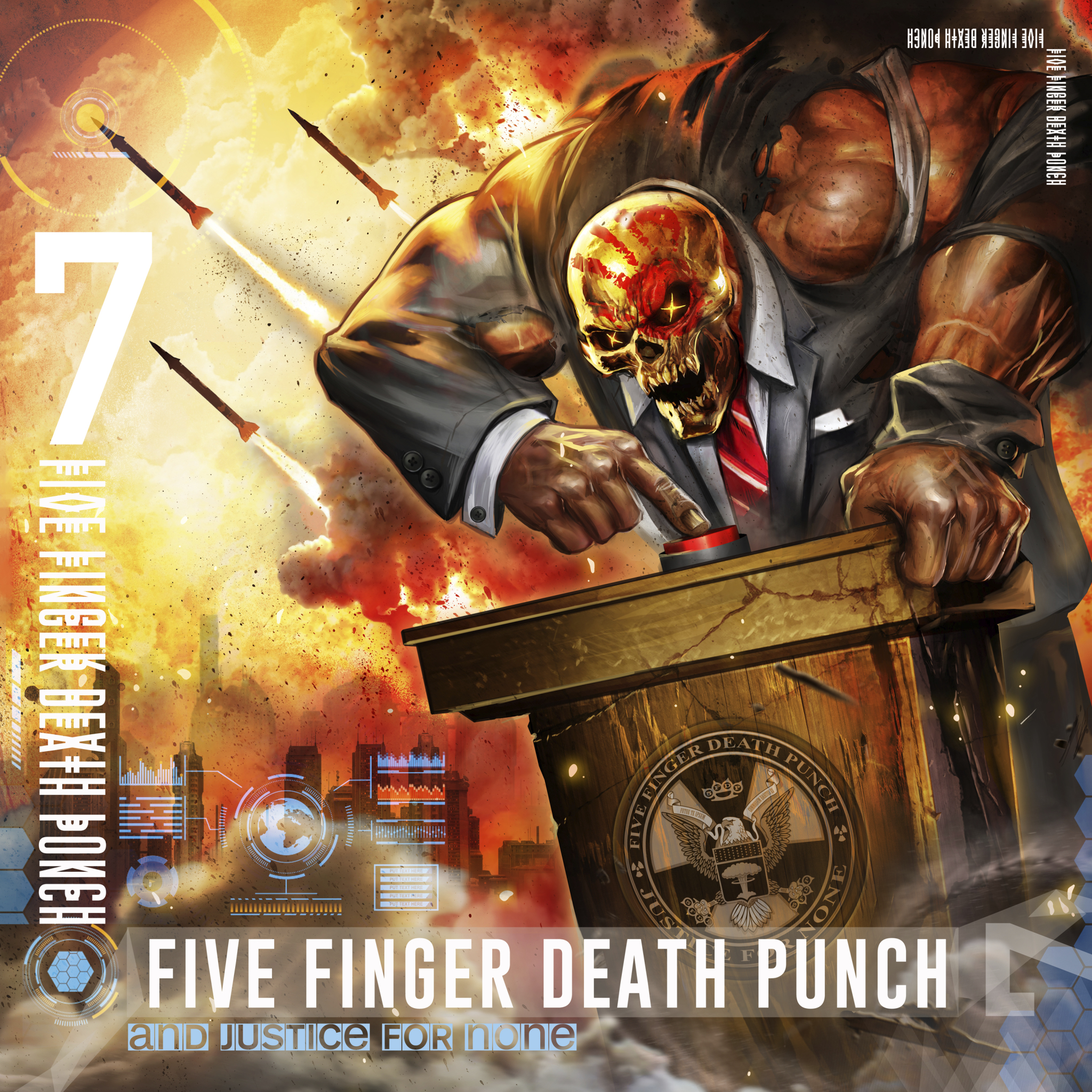 Purchase AND JUSTICE FOR NONE or stream the album here: https://fivefingerdeathpunch.com.
FIVE FINGER DEATH PUNCH are currently preparing to record their 8th studio album. Catch FIVE FINGER DEATH PUNCH this summer on headlining U.S. shows and festival dates. For tickets, VIP offerings and more visit: www.fivefingerdeathpunch.com.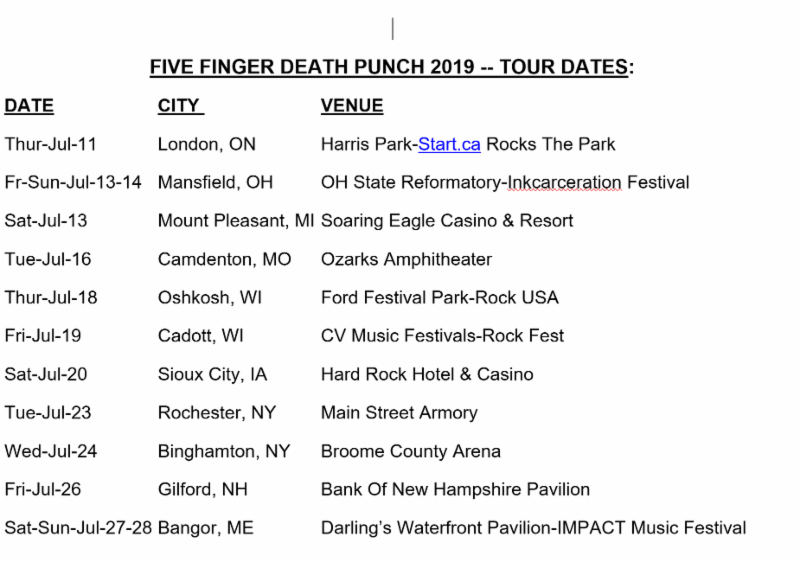 For more information on FIVE FINGER DEATH PUNCH, visit:
FIVEFINGERDEATHPUNCH.COM | TWITTER | INSTAGRAM | FACEBOOK | YOUTUBE