Featuring Mixcder's Advanced ANC Chip V. 3 for Highest Noise Canceling Level With Superior Sound Quality at a Fraction of the Price
City of Industry, CA, March 19, 2019 -- Mixcder (http://www.mixcder.com), the audio experts providing superior sound quality at a low price, announced today the next generation Mixcder E9 Active Noise Canceling Bluetooth Hi-Fi stereo headphones with deep bass and built-in microphone. The Mixcder E9 goes beyond the award-winning Mixcder E7 ANC headphones to offer the latest advancements in noise canceling technology with the highest Mixcder advanced ANC Chip v. 3 technology, feauring improved sound quality, and an extended 30 hour playtime – all at an affordable low cost.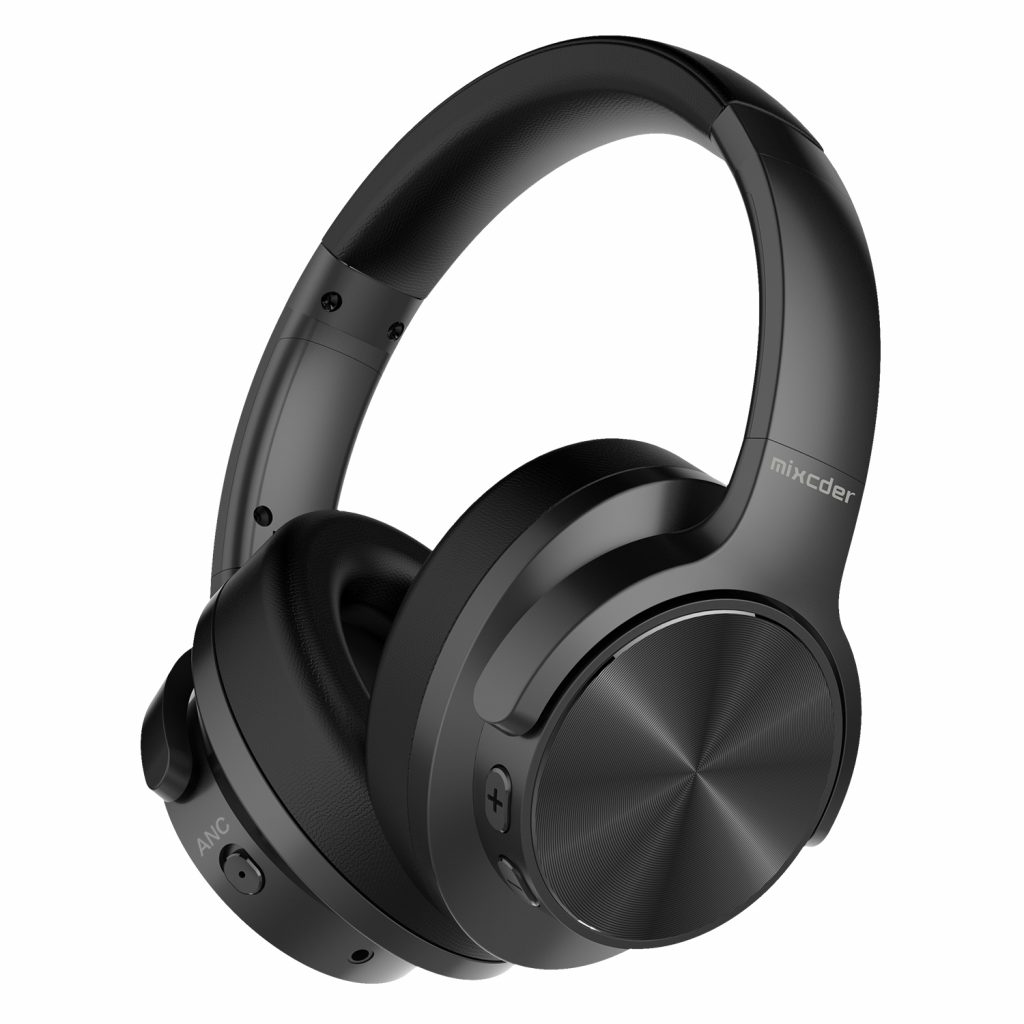 Priced Perfectly for Students & Adults
Priced perfectly for students and adults, the travel-friendly foldable E9 headphones feature an elegant sleek design and comfortable soft foam pads with features audiophiles appreciate, which normally cost hundreds of dollars. The headphones boast 40mm drivers for a powerful, wideband frequency from 20Hz-20,000Hz with an impactful bass, rich and detailed midrange and clear treble for a crisp sound up to 94 decibels -- and CSR Bluetooth for great sound quality. The ANC technology continuously detects and reacts to outside noises, analyzing sound waves and blocking out ambient sound by creating inverse waves for a totally immersive experience for beautiful music and sound.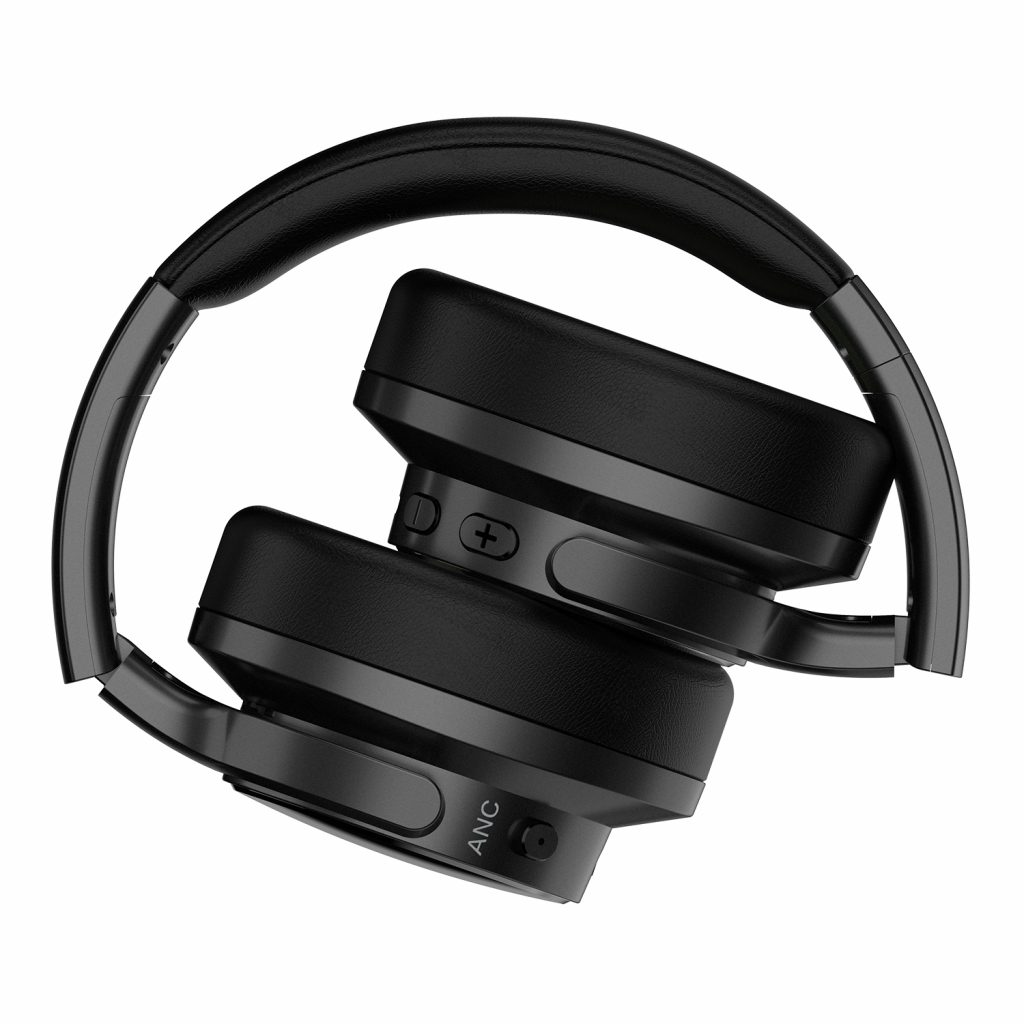 Your Travel Companion – Foldable, Portable, & Lighter – Includes Airplane Adapter
Featuring an ergonomic design with comfortable soft ear pads and a lightweight hard carrying case, the Mixcder E9 can be taken anywhere. Ideal for frequent travelers, the new airplane adapter allows users to immerse themselves in music without the distraction of a plane's engine, crying babies, or other ambient noise. In addition, the buttons are now bigger to allow larger hands to control volume, change music, and take phone calls. The E9 is also now lighter, weighing only 8.9 ounces, making it the go-to headphones to take everywhere, with foldable rotating ear cups for easy packing in the included durable case.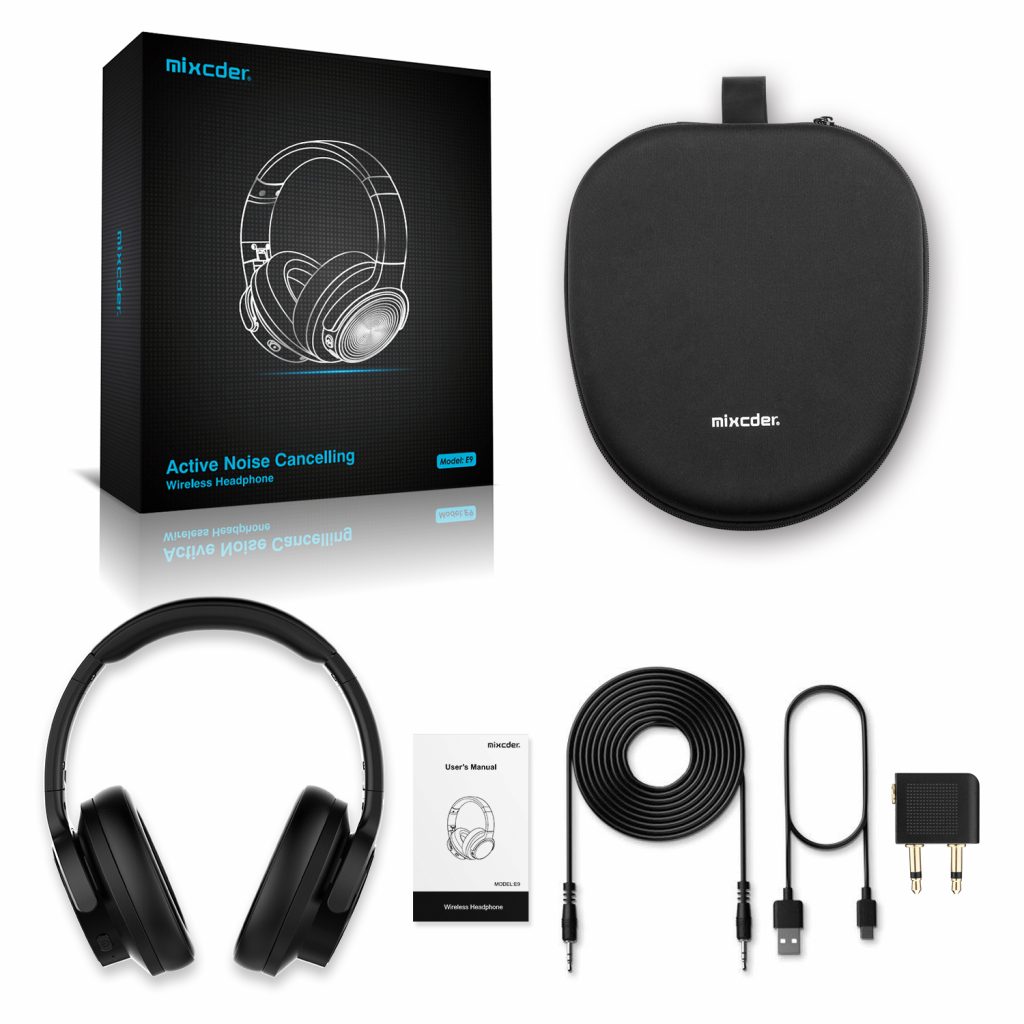 Mixcder E9 Key Features:
Superior ANC Technology: Superior Active Noise Canceling is achieved by improving Mixcder's chip and using higher sensitive microphones to better counteract noise sound waves.
Superior Sound Quality: sound quality is enhanced with upgraded headphone speakers. The sounds is well-balanced with improved bass, with great performance from mids and treble.
30 Hour Battery Life: the rechargeable battery provides up to 30 hours of playtime in wireless mode or up to 3 days with ANC connected with the included audio cable.
Accompany You Everywhere: rotatable and foldable design makes it easy to pack and carry. The ultimate soft foam and protein leather ensure a comfortable experience at any time, designed to accompany you wherever you go.
Includes Airplane Adapter: an airplane adapter is included so that you can immerse yourself in music without any disturbances on a plane. Ideal for frequent travelers.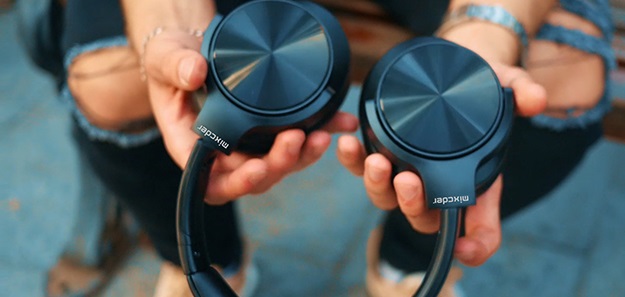 "With the Mixcder E9's ANC Technology, you'll step into your personal music zone at a flip of a switch," said David Wu, Founder, Mixcder. "Now you can enjoy your favorite songs with your exclusive ANC headphones. Immerse yourself in music, enjoying every nuance of your favorite song while also appreciating the peace of no external noises."
Pricing & Availability
Priced at $79.99, the Mixcder E9 Bluetooth ANC headphones are available immediately through Amazon or the Mixcder sales site.
For more information, see the website: http://www.mixcder.com
Facebook: https://www.facebook.com/Mixcder/.
YouTube Channel: https://www.youtube.com/channel/UClZ7Oq_o2ws5fxfeZRAgsVg/